Topic: Sarilda Mayberry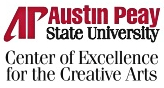 Clarksville, TN – Austin Peay State University's Area of Theatre in association with the APSU Center of Excellence for the Creative Arts is presenting the tragic tale of King Lear. Written by the English poet and playwright William Shakespeare, King Lear" is the story of an old monarch who watches his worst nightmare come true as his kingdom and his sanity crumble under the ruthless, bloodthirsty hands of his two eldest daughters. The play reminds audiences that power often blinds one to the pretense of loyalty and fidelity, but in one's most humble hour, true family and friends are discovered.
«Read the rest of this article»
Dance is the noblest of the Arts. Using a human body as their canvas, a dancers' performance treats the audience to a visual poetry written with their bodies in both form and motion.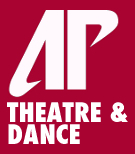 The Austin Peay State University's Theatre & Dance Department together with the APSU Center of Excellence for the Creative Arts is currently holding their Summer Dance Concert. One performance remains on Wednesday, August 11th, at 7:30PM, in the Clement Auditorium. The show features 9 numbers choreographed by both Faculity, Alumni, & Current Students and showcasing the talents of the students in the APSU Dance Program.
According to Artistic Director Marcus Hayes, "Dance Concerts provide good opportunities for students to explore their Choreographic ideas, and to see what happens when those ideas are brought to life in performance."
«Read the rest of this article»
There is one more show remaining in the APSU Spring Dance Concert at 2pm Sunday, Be sure to catch it!
Austin Peay State University's Center of Excellence for the Creative Arts and the Theatre and Dance Department are currently holding their 4th annual Spring Dance Concert. The program directed by Marcus Hayes features 13 works choreographed by the incredibly talented Dance Faculty at APSU, and their students.
I described last summer's dance concert as poetry in form and motion, and I stand by that description with the spring program. The student performers are incredibly graceful as they weave lithely back and forth across the stage in intricate patterns dictated by the music, and the joy in their souls.
«Read the rest of this article»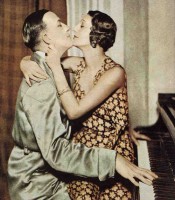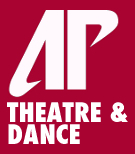 English playwright Noel Coward's characteristic wit and sophisticated sense of humor will be on display at Austin Peay State University next week with performances of his play, "Private Lives."
The show, directed by APSU associate professor of theater Dr. Sara Gotcher, runs from Feb. 24-28 in the Trahern Theater, with the shows starting at 7:30 p.m., Wednesday through Saturday and at 2 p.m. on Sunday.
"Private Lives" is a comedy of manners set in 1930s France. The play follows divorced couple Amanda and Elyot who, each while honeymooning with their new spouses, discover they're staying in the same hotel, in rooms with adjoining balconies. Old feelings are reignited, and Amanda and Elyot become convinced they are still madly in love, forgetting what made them so deplorable to each other in the first place. «Read the rest of this article»
We've got magic to do, just for you. We've got miracle plays to play. We've got parts to perform, hearts to warm. Kings and things to take by storm. As we go along our way.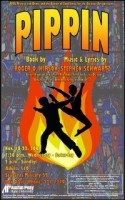 So begins the story of Pippin, a young man seeking his way in the world. This young man just happens to be the son of Emperor Charlemagne. Pippin knows with all his heart that there are great things in store for his life, but he has a hard time figuring out just what they may be. So he sets off to figure out the purpose of his life. Along the way Pippin is manipulated into a variety of situations by the mysterious Leading Player. Intrigue, plots to bring disaster! Humor, handled by a master! Romance, sex presented pastorally! Illusion, fantasy to study! Battles, barbarous and bloody!
The leading player is being played by Chris Hardin an assistant professor of voice and movement at APSU. He brings an intensity to the role worthy of Ben Vereen from the 1973 Broadway Production.
«Read the rest of this article»