Topic: Sex
American Heart Association Meeting Report
Orlando, FL – Intimate partners of people with heart defibrillators are more concerned about resuming sexual activity than the patients immediately after the device is implanted, according to research presented at the American Heart Association's Scientific Sessions 2015.
Implantable cardiac defibrillators (ICDs) deliver an electric shock to the heart to correct life threatening heart beats.
«Read the rest of this article»

Clarksville, TN – Eve Ensler's touching, often hilarious series of monologues about women and performed by women has played to packed houses around the country, and the Roxy Regional Theatre's presentation of "The Vagina Monologues" — beginning its twelfth year on Friday, January 10th, at 8:00pm — is no exception.
This year, Leslie Greene, Michelle Foletta and Adriane Wiley-Hatfield take the stage of the Roxy's theotherspace in readings of these monologues based on interviews Eve Ensler conducted with 200 women about their views on sex, relationships, and violence against women.
«Read the rest of this article»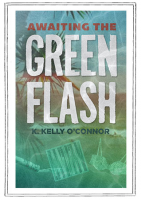 Nashville, TN – For some authors, writing a full-length, debut novel can seem like a daunting task, but this was not the case for K. Kelly O'Connor. In fact, the colorful characters and vivid scenery of her new book, Awaiting The Green Flash, came quite naturally for the first-time author.
"I certainly didn't sit down and decide to write a book," she explains. "This novel was definitely more of a compulsion for me. Much of it was originally sketched out on napkins while sitting in bars, taverns, cafes, and nightclubs. The best environment for me to be creative in is a public place with all types of people around— with lots of sounds, scents, tastes, and sights." And it's certainly O'Connor's penchant for vibrant settings and eclectic people that shines throughout the entirety of Awaiting The Green Flash.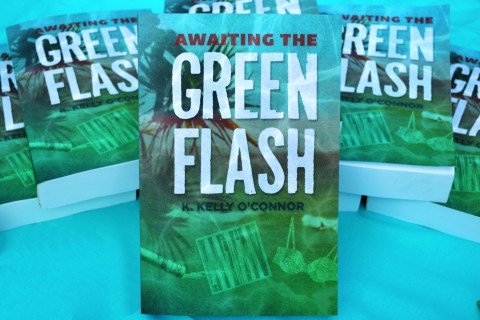 «Read the rest of this article»
Despite fears of another heart attack or dying, many started having sex within a month after their heart attack.
Dallas, TX – Women think it would be easier to overcome their fears of sex after having a heart attack if their doctors gave them more information, according to new research in the Journal of the American Heart Association.
"Most women don't have discussions with their doctors about resuming sex after a heart attack even though many experience fear or other sexual problems," said Emily M. Abramsohn, M.P.H., the study's lead author and a researcher at the University of Chicago. "We wanted to get a better understanding of women's sexual recovery and how it could be improved." «Read the rest of this article»
Both Involve the same Underage Girl

Clarksville, TN – On October 16th, 2012, Clarksville Police were alerted to a possible sexual encounter between a 14 year old girl and a 20 year old man.
The 14 year olds mother discovered her daughter was receiving explicit text messages from a man asking her if she would have sex with him. They had met on a social networking site.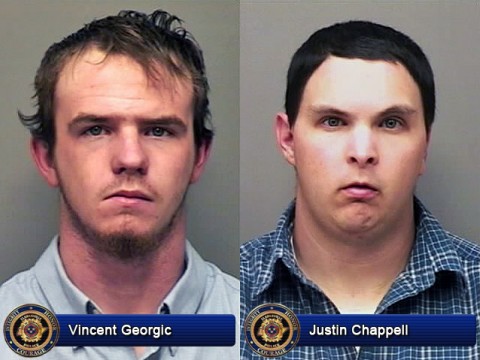 «Read the rest of this article»
Have a little "Sex" tonight
Clarksville, TN –
It is almost New Years Eve, and Sparkling Wine is a "must have" for New Years Eve! Fifth City Wine & Spirits has two Sparkling Wines for you to try – "Sex" and "Fizz".
"Sex" is a Brut Rose Sparkling Wine with a pink salmon hue, red fruit aromas, and a delectable, soft style.
"Fizz" is a Demi Sec Sparkling Wine with fine bubbles, ripe fruit aromas, soft sweet flavors, and a lingering, fine finish.
Both "Sex" and "Fizz" are a provocative blend of Pinot Noir and Chardonnay grapes that are hand-picked and whole cluster pressed. They are produced in the Cuvée Close method in which the sparkling wine undergoes a secondary fermentation in stainless steel or enamel coated tanks rather than individual bottles, and is bottled under pressure in a continuous process. According to the Wikipedia, "Many grape varieties, including Prosecco, are best suited for fermentation in tanks." «Read the rest of this article»