Topic: Sexual Battery
Montgomery County Sheriff's Office (MCSO)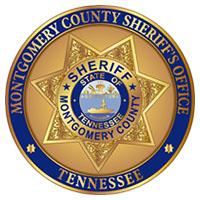 Clarksville, TN – The Montgomery County Sheriff's Office Criminal Warrants and Sexual Offender Unit with the assistance of the Austin Peay State University Police Department, the Clarksville Police Department, the United States Marshal Service, and the Diplomatic Security Service conducted Operation Broken Hearts to target subjects with recent outstanding criminal warrants.
By 5:00pm, Friday, February 15th, 2019 they had arrested 40 subjects with a total of 52 outstanding warrants (note that some warrants may have had multiple charges on them).
«Read the rest of this article»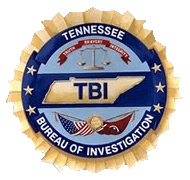 Nashville, TN – An investigation by Special Agents with the Tennessee Bureau of Investigation has resulted in the arrest of a Robertson County School Resource Officer on charges of sexual battery by an authority figure.
At the request of 19th District Attorney General John Carney, TBI Special Agents began investigating Charles Logan Abernathy on November 30th. Abernathy serves as a School Resource Officer at East Robertson High School.
«Read the rest of this article»

Clarksville, TN – APSU Police need your help identifying a suspect in an alleged assault that occurred at approximately 5:00pm Thursday, March 31st.
Police officials believe that the suspect is also connected to an alleged sexual battery incident that occurred at approximately 10:30pm. on April 5th.
«Read the rest of this article»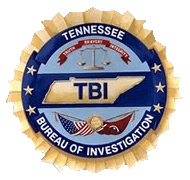 Nashville, TN – The Tennessee Bureau of Investigation has a new addition to the state's Top Ten Most Wanted list, Edward William Tarras, Jr. of La Vergne, TN.
Tarras is wanted by the Smyrna Police Department and the Tennessee Bureau of Investigation after failing to appear in court last Friday, where he faced almost two dozen sex-related charges.
«Read the rest of this article»

Clarksville, TN – On January 30th, 2013, around 10:30pm, Clarksville Police received a Department of Children's Services referral about a possible sexual battery involving an adult male and a male child under six years of age.
When Police received the referral, the suspect, Kevin Yepez, was out of the Clarksville area and was not supposed to return until February 1st, 2013. DCS took action and put a protection plan was put in place preventing Yepez from having contact with the child during the ongoing investigation.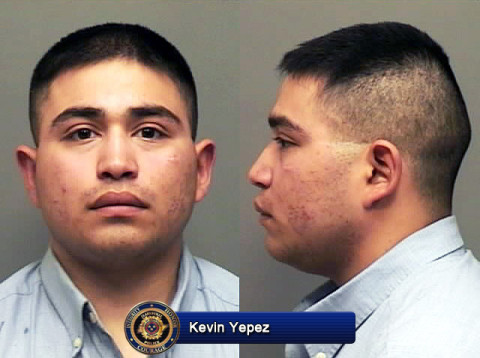 «Read the rest of this article»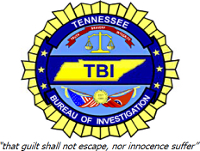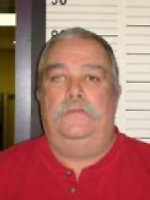 Nashville, TN – The Tennessee Bureau of Investigation today added a man convicted of sexually abusing a child to its list of Top Ten Most Wanted fugitives in an effort to locate him and incarcerate him to serve his sentence on the conviction.
John Berry Hale failed to report to prison, February 14th. «Read the rest of this article»

A man going door to door selling magazines has been charged with Two Counts of Sexual Battery,  after victimizing two woman, 25 and 27 years of age, in two separate incidents in the North Clarksville area (Jack Miller Blvd. and Wallace Blvd.). The suspect, Clayton Willams Marth, approached  both woman in a similar manner.   
He arrived at their residences and upon contact with the women, inquired about other occupants, started his sales pitch to sell magazines and then began to compliment the women's personal appearance. As the conversation progressed, he began to make lewd, unsolicited comments to the women. Then, according to the victims, Clayton Marth without notice, grabbed their hands and placed it on his genital area. In one instance, Marth had been allowed in the residence and, in the other incident, it actually occurred in the doorway of the residence. 
«Read the rest of this article»

Clarksville, TN – On June 15th, 2009, an investigation was opened by Detective Demone Chestnut based on a DCS referral.  Based on his investigation, he was able to determine that Jonathan Tyler Giles, formerly involved as a Pastor Youth Minister at Spring Creek Baptist Church, was alleged to have had sexual contact with a 16 year old female youth ministry member on more than one occasion.
Giles had also asked the juvenile to engage in sexual intercourse.  Additionally,  He sent inappropriate text messages before and after the church services to the 16 year old.
«Read the rest of this article»