Topic: Smithfield Manufacturing

Clarksville, TN – Kraft Street will closed this morning, March 12th, 2014 until 8:00am or later, due to a traffic collision.
Last night, March 2nd, 2014 at 10:20pm, the Clarksville Police Department responded to a traffic collision on Kraft Street, near Smithfield Manufacturing. A tractor trailer ran off the road and hit a pole, which took down power lines.
The driver and passenger refused medical attention. There is no further information at this time.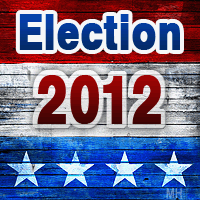 Clarksville, TN – The National Federation of Independent Business, Tennessee's leading small business association, has endorsed Mark Green in the race for the 22nd Senate District. NFIB made the announcement today at Smithfield Manufacturing, an NFIB member in Clarksville, before area small business owners.
"Mark Green is the right choice for small business in this election because he's in the trenches with business owners like us, fighting never-ending mandates and regulations," said Ron Smithfield, co-owner of Smithfield Manufacturing. "Now more than ever, we need small businesspeople in office who want to protect free enterprise and promote its positive impact on our community."
«Read the rest of this article»

Clarksville, TN – The Dow Corning Foundation has approved a $20,000 grant to Clarksville-Montgomery County School System to fund the Teacher Extern Program, started this summer with 10 local industries, including Hemlock Semiconductor Group's Clarksville site.
The program partners math and science teachers from CMCSS with engineers and industry professionals to better understand real life application of the subject they teach.
«Read the rest of this article»
Montgomery County, TN – The first group of local manufacturers, businesses and government representatives completed the Clarksville-Montgomery County Green Certification Program (CMCGCP) workshops in late May. The group began its endeavor in March, 2011 and worked and learned together through a series of three workshops that lasted approximately four hours each.
«Read the rest of this article»
Clarksville, TN – Kim McMillan, Clarksville Mayoral candidate, kicked off the last week of her election campaign with a speech and an extended question and answer session at the Downtown Kiwanis Club meeting in Clarksville on Tuesday (October 26th).
"Meeting with the Downtown Kiwanis Club was a perfect way to launch the last week of our campaign for mayor. It was great to talk with so many good friends," said McMillan. "Most of the time was spent answering questions. There is so much wisdom in this group and I'm humbled to get their input on a wide range of topics that are important to Clarksville's future." «Read the rest of this article»