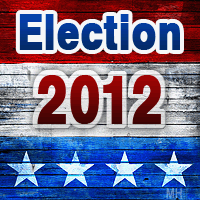 Clarksville, TN – The National Federation of Independent Business, Tennessee's leading small business association, has endorsed Mark Green in the race for the 22nd Senate District. NFIB made the announcement today at Smithfield Manufacturing, an NFIB member in Clarksville, before area small business owners.
"Mark Green is the right choice for small business in this election because he's in the trenches with business owners like us, fighting never-ending mandates and regulations," said Ron Smithfield, co-owner of Smithfield Manufacturing. "Now more than ever, we need small businesspeople in office who want to protect free enterprise and promote its positive impact on our community."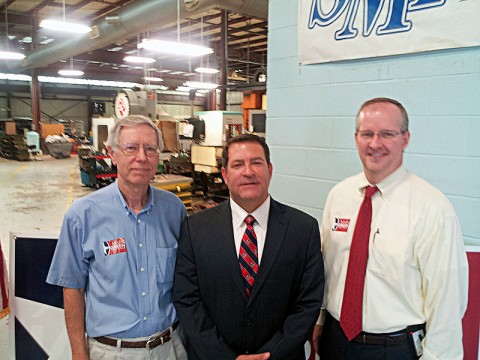 "Mark Green will be a very strong supporter of free enterprise in Nashville and will work tirelessly to protect small businesses in Senate District 22," said Jim Brown, state director of NFIB/Tennessee. "By building a successful small business from the ground up, Mark Green has shown small business owners he's one of them and he'll work diligently at every opportunity to level the playing field for our state's risk-takers."
Green, an NFIB member and owner of Align MD, said, "I greatly appreciate NFIB's support for my campaign. My years of small business experience in the healthcare industry, dealing with massive budgets and competing interests, have taught me that the keys to success are having a long-term plan, strict cost controls, and talented people who can manage with restraint to ensure that things get done at the lowest possible cost. That is the approach I will take as state senator – keeping government fiscally accountable, effective and efficient to move us forward on job creation."
Today's endorsement was made by NFIB/Tennessee SAFE (Save America's Free Enterprise) Trust, which is comprised exclusively of NFIB members. The general election will be held Tuesday, November 6th.
The NFIB's endorsement is critical to the Green campaign. Small business owners and their employees vote in high numbers and are known for actively recruiting friends, family members and acquaintances to go to the polls. NFIB has pledged it will activate its grassroots network on behalf of the Green campaign. NFIB's political support is based on the candidates' positions and records on small business issues.
About the National Federation of Independent Business
NFIB is the nation's leading small business association, with offices in Washington, D.C. and all 50 state capitals. Founded in 1943 as a nonprofit, nonpartisan organization, NFIB gives small- and independent-business owners a voice in shaping the public policy issues that affect their business. NFIB's powerful network of grassroots activists sends its views directly to state and federal lawmakers through our unique member-only ballot, thus playing a critical role in supporting America's free enterprise system. NFIB's mission is to promote and protect the right of our members to own, operate and grow their businesses. More information about NFIB is available online at http://www.NFIB.com/newsroom.