Topic: Tennessee State Senate District 22
Clarksville City Council to develop list of Statehouse priorities
Clarksville, TN – Clarksville Mayor Joe Pitts has formed a committee of City Council members to work on a City legislative agenda to present to state lawmakers who represent Clarksville and Montgomery County.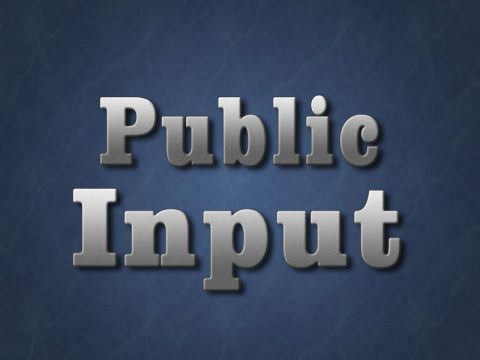 «Read the rest of this article»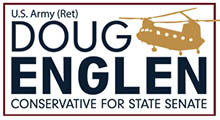 Clarksville, TN – On Sunday, March 16th, 2020, U.S. Army (Ret) Doug Englen announced his candidacy for Tennessee's District 22 State Senate seat encompassing Montgomery County, Houston County, and Stewart County.
Doug Englen was the Senior Warrant Officer Advisor to the Secretary of the Army for Talent Management working out of the Pentagon prior to his retirement.
«Read the rest of this article»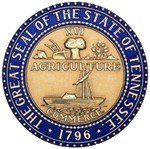 Nashville, TN – Tennessee Senator Bill Powers (R-Clarksville) is pushing passage of a resolution calling for the Tennessee Valley Authority, U.S. Army Corp of Engineers, and other federal authorities to join Tennessee in "aggressively addressing the Asian carp invasion in Tennessee waterways."
Senate Joint Resolution 723, co-sponsored by Powers, recognizes the urgency of the infiltration of the invasive fish into Tennessee's rivers and lakes, the negative effects on the state's ecosystem, and the disastrous economic consequences to the state if the problem accelerates further.
«Read the rest of this article»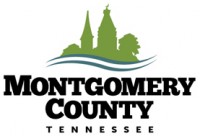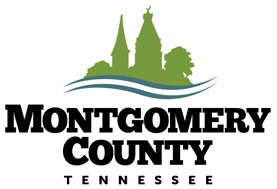 Montgomery County, TN – Montgomery County and the City of Clarksville Legislative Liaison Committees jointly presented Clarksville and Montgomery County's Legislative Agenda list to state representatives at a reception on Tuesday, September 24th, 2019.
This was the first time the County and City have presented their agendas together.
«Read the rest of this article»
Clarksville, TN – On Thursday, June 13th, 2019, the Clarksville City Council voted for Gary Norris, a long-time resident of Clarksville who has served in several community leadership positions, to fill the vacant Ward 11 seat on the Council.
«Read the rest of this article»
Montgomery County Government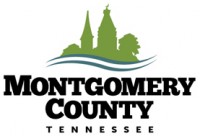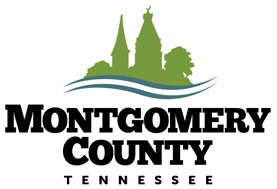 Montgomery County, TN – The seat of Tennessee Senator Mark Green for District 22 will be vacant beginning January 3rd, 2019 according to a resignation letter submitted by Congressman-Elect Green.
The Montgomery County Commission, by law, will be tasked with appointing a qualified resident that lives within Tennessee Senate District 22 to fill the vacant seat until a special election is held. The appointment will be made by the Montgomery County Commission because it is the County in which Senator Green resides.
«Read the rest of this article»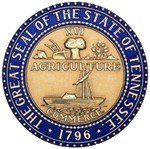 Clarksville TN – Dr. Mark Green, newly elected Tennessee State Senator for District 22, has announced he will host a town hall meeting in Montgomery County on January 3rd, 2013 at the Montgomery County Veterans Plaza-Civic Hall Room. The meeting will start at 4:00pm.
Dr. Green unseated Senator Tim Barnes in the November election, and is anxious to connect with his constituents.  No stranger to service, Dr. Green is a veteran serving in both Iraq and Afghanistan.  Dr. Green is President and CEO of AlignMD, an emergency department hospitalist and urgent care management and staffing company based in Clarksville.
The public is invited to meet with Senator Mark Green and discuss their concerns of the 22nd District.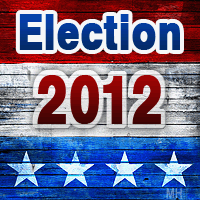 Clarksville, TN – On Election Day polls opened at 7:00am, but I didn't get going till 9:30am. My first stop was to vote at Smith school. After I voted, I took a few pictures before I headed off to the Election Commission.
"The elections today have been busy, very busy," said Rita Wilson, the chairwoman of the Montgomery County Election Commission.  A lot of people decided that they wanted to vote today, but they had not bothered to check and see where they were supposed to vote.  So we are having a big backlog of them coming in and phone calls about that.  But I think that people are really excited about election day," according to Wilson.
«Read the rest of this article»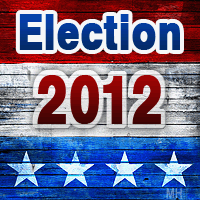 Clarksville, TN – Former State Senator Rosalind Kurita endorsed Mark Green today to represent Tennessee State Senate District 22. Green has also been endorsed by, Senator Lamar Alexander, Tennessee Governor Bill Haslam, Lieutenant Governor Ron Ramsey, the Tennessee Right to Life organization, and National Federation of Independent Business.
"Regardless of your political party affiliation the most important quality in a candidate is integrity," said Rosalind Kurita. "As the former State Senator for this district, I am endorsing Mark Green for the State Senate," Kurita said. "Dr. Mark Green is a man of integrity who has a proven record of service to his country, community and family."
«Read the rest of this article»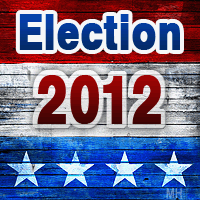 Clarksville, TN – Senator Lamar Alexander was in Clarksville this week to give his endorsement to Dr. Mark Green for Tennessee State Senate.   Green is challenging Democratic incumbent Tim Barnes in a very contentious race.
At an old fashioned fish fry in Woodlawn, Alexander,  the former Governor of Tennessee, and Secretary of Education, encouraged voters to "give this man a chance."
«Read the rest of this article»