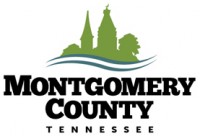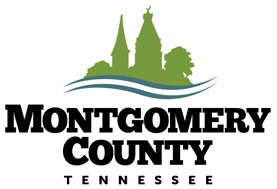 Montgomery County, TN – Montgomery County and the City of Clarksville Legislative Liaison Committees jointly presented Clarksville and Montgomery County's Legislative Agenda list to state representatives at a reception on Tuesday, September 24th, 2019.
This was the first time the County and City have presented their agendas together.
"This was a separate yet collaborative effort between County and City government. Some of the proposed legislation is specific to residents in rural areas but the County and City also serve many of the same constituents. Much of the emphasis is on road projects because they are vital to our community's growth. I'm proud of what was presented and appreciate our representation being at the reception," said Montgomery County Mayor Jim Durrett.
"We enjoyed working with the County on this project and look forward to continuing the process with them in future years. I greatly appreciate the hard work the legislative committee members put into addressing the items that were presented to our state representatives," said City of Clarksville Mayor Joe Pitts.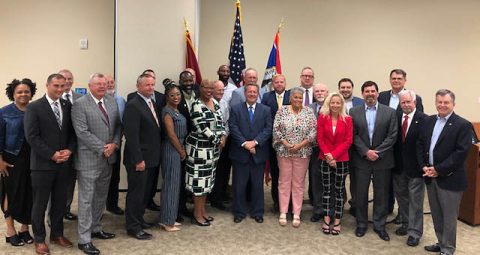 The evening included recognizing past legislative successes as well as presenting the wish list for Montgomery County and Clarksville State Representatives to present to the full Tennessee Legislative body in 2020. Road projects were at the top of the list for the County and the City.
District 22 State Sen. Bill Powers; Deputy House Speaker and District 68 Rep. Curtis Johnson; District 67 Rep. Jason Hodges; and District 74 Rep. Jay Reedy were at the reception to hear and discuss the agenda items.
Montgomery County's Legislative Liaison Committee was chaired by District 15 Commissioner David Harper and included District 1 Commissioner John Gannon, District 5 Commissioner Rashidah Leverett, and District 17 Commissioner Chris Rasnic. City of Clarksville's Committee was chaired by Ward 12 Councilman Jeff Burkhart, and included Ward 3 Councilman Ron Erb, and Ward 10 Councilwoman Stacey Streetman.
Committee Members worked through the process and prioritized based on past unfulfilled legislative requests along with new submissions they received from local elected officials, County and City Department Heads, and the general public. The request for legislative agenda items is put out to the public in early June of each year and typically closes in mid to late-July.
A full listing of legislative agenda items that were presented by Montgomery County can be found at www.mcgtn.org/commission and the full list of legislative items from the City of Clarksville can be found at www.cityofclarksville.com/agendacenter/legislative-committee-21/?#08292019-253