Topic: Space Shuttle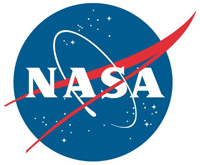 Washington, D.C. – Space technology developed by and for NASA has made its way into cars and even onto the NASCAR track. Future collaborations with the auto industry and car manufacturers could change how we get from point A to point B. NASA helped drive the following five auto innovations.
NASA has a long history of transferring technology to the private sector. The agency's Spinoff publication profiles NASA technologies that have transformed into commercial products and services, demonstrating the broader benefits of America's investment in its space program. Spinoff is a publication of the Technology Transfer program in NASA's Space Technology Mission Directorate.
«Read the rest of this article»
NASA Headquarters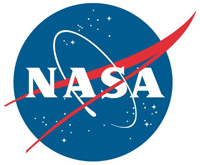 Washington, D.C. – Astronaut John Young, who walked on the Moon during Apollo 16 and commanded the first space shuttle mission, died Friday, January 5th, 2018, at the age of 87 from complications of pneumonia. Young began his impressive career at NASA in 1962, when he was selected from among hundreds of young pilots to join NASA's second astronaut class, known as the "New Nine."
"Today, NASA and the world have lost a pioneer," acting NASA Administrator Robert Lightfoot said in a statement. "Astronaut John Young's storied career spanned three generations of spaceflight; we will stand on his shoulders as we look toward the next human frontier.
«Read the rest of this article»
Written by Laura Niles
International Space Station Program Science Office and Public Affairs Office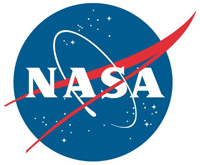 Washington, D.C. – You may not recognize it by name, but if you have ever had a child with a diaper rash, that child was likely a host to Candida albicans (C. albicans). This unwelcome "guest" can be hard to control, as it can potentially lead to serious illness in humans with weakened immune systems.
During an investigation dubbed "Microbe," using the unique microgravity environment aboard space shuttle Atlantis on an International Space Station mission, researchers at the Arizona State University (ASU) in Tempe gained a better understanding of these prevalent fungi.
«Read the rest of this article»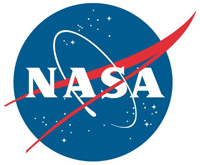 Washington, D.C. – NASA astronauts recently experienced what it will be like to launch into space aboard the new Orion spacecraft during the first ascent simulations since the space shuttles and their simulators were retired.
Ascent simulations are precise rehearsals of the steps a spacecraft's crew will be responsible for – including things that could go wrong – during their climb into space.
«Read the rest of this article»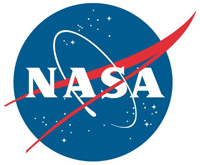 Pasadena, CA – Ten years after a Delta II rocket launched NASA's Spitzer Space Telescope, lighting up the night sky over Cape Canaveral, FL, the fourth of the agency's four Great Observatories continues to illuminate the dark side of the cosmos with its infrared eyes.
The telescope studied comets and asteroids, counted stars, scrutinized planets and galaxies, and discovered soccer-ball-shaped carbon spheres in space called buckyballs. Moving into its second decade of scientific scouting from an Earth-trailing orbit, Spitzer continues to explore the cosmos near and far.
«Read the rest of this article»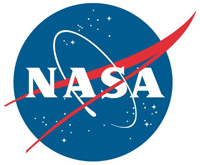 NASA's Kennedy Space Center, FL – Construction of the Vehicle Assembly Building, or VAB, at NASA's Kennedy Space Center in Florida began a half-century ago this summer.
After serving through the Apollo and Space Shuttle Programs, the mammoth structure now is undergoing renovations to accommodate future launch vehicles and to continue as a major part of America's efforts to explore space for another 50 years.
«Read the rest of this article»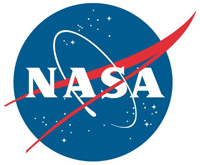 Washington, D.C. – NASA recently completed a major space technology development milestone by successfully testing a pressurized, large cryogenic propellant tank made of composite materials. The composite tank will enable the next generation of rockets and spacecraft needed for space exploration.
Cryogenic propellants are gasses chilled to subfreezing temperatures and condensed to form highly combustible liquids, providing high-energy propulsion solutions critical to future, long-term human exploration missions beyond low-Earth orbit.
«Read the rest of this article»
Written by Josh Byerly
NASA's Johnson Space Center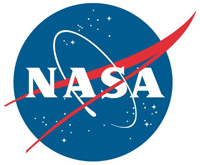 Houston, TX – A Space Exploration Technologies (SpaceX) Dragon spacecraft splashed down in the Pacific Ocean at 2:22pm CDT Sunday a few hundred miles west of Baja California, Mexico. The splashdown successfully ended the first contracted cargo delivery flight contracted by NASA to resupply the International Space Station.
"With a big splash in the Pacific Ocean, we are reminded American ingenuity is alive and well and keeping our great nation at the cutting edge of innovation and technology development," said NASA Administrator Charles Bolden.
«Read the rest of this article»
NASA's Johnson Space Center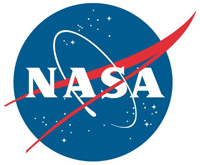 Houston, TX – Imagine a work place where it's perfectly OK to break stuff … on purpose. There is such a place at Johnson Space Center in the Structures Test Lab (STL). A team of technicians and engineers spend their days conducting structural static load testing of assemblies and components to support programs and organizations inside and outside of JSC.
The lab performs about 30 tests per year, and much of what they do involves mechanical properties testing, which means they assess the strength and durability of a range of materials and perform full-scale verification testing of payloads and spacecraft structures.
«Read the rest of this article»
Written by Dr. Tony Phillips
Science at NASA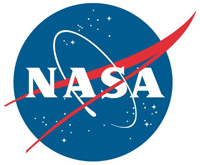 Washington, D.C. – NASA astronomers say they can now predict with certainty the next major cosmic event to affect our galaxy, sun, and solar system: the titanic collision of our Milky Way galaxy with the neighboring Andromeda galaxy.
The Milky Way is destined to get a major makeover during the encounter, which is predicted to happen four billion years from now. It is likely the sun will be flung into a new region of our galaxy, but our Earth and solar system are in no danger of being destroyed.
«Read the rest of this article»