Topic: Stephen Crane

Clarksville, TN – This spring, the Roxy Regional Theatre offers a glimpse of war through the eyes of a Union soldier, a Confederate sympathizer and a mute boy. Ambrose Bierce's "Civil War Stories" premieres Friday, March 29th, at 8:00pm, for a limited run.
Celebrated for their intensity, insight and mastery of form, Ambrose Bierce's collection of stories has been described as one of the great antiwar statements in American literature.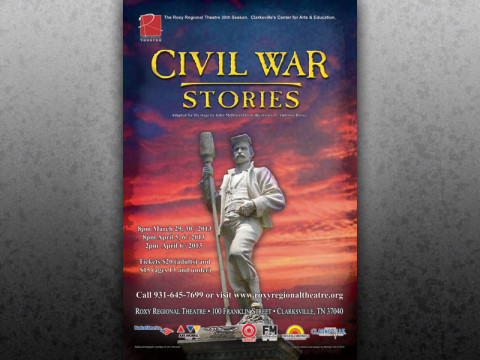 «Read the rest of this article»

Clarksville, TN – The Roxy Regional Theatre continues its commemoration of the Civil War Sesquicentennial with a limited run of Stephen Crane's classic tale of heroism, "The Red Badge of Courage", opening Friday, March 30th, at 8:00pm.
Eighteen-year-old Henry Fleming dreams of the thrill of battle as a young recruit, but his illusions are shattered when he comes face to face with the bloodshed and horrors of The Civil War.Telling of the experience of war from the point of view of an ordinary soldier,  "The Red Badge of Courage" is considered the first modern war novel. «Read the rest of this article»
Montgomery County, TN – The Clarksville Montgomery County Civil War Sesquicentennial Commission is gearing up for numerous events and commemoration activities in the Clarksville-Montgomery County area.
Over the next three months, there will be a variety of offerings, for young and old alike, to reflect, relive and learn about Clarksville and Montgomery County's role in the Civil War.
«Read the rest of this article»
Roxy Productions Inc. one of only 162 grantees nationwide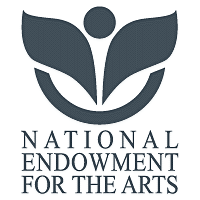 Clarksville, TN – As National Endowment for the Arts Chairman Rocco Landesman has noted, "Art works everywhere," which is why the NEA's Challenge America Fast-Track (CAFT) program supports projects from primarily small and mid-sized arts organizations that extend the reach of the arts to underserved audiences —those whose opportunities to experience the arts are limited by geography, ethnicity, economics, or disability.
Roxy Productions Inc. (dba Roxy Regional Theatre) was selected to receive one of the 162 grants of $10,000 awarded to organizations in 46 states, plus the District of Columbia and the U.S. Virgin Islands. «Read the rest of this article»

Clarksville, TN – With the musical hit Beehive: The '60s Musical Sensation bringing down the house nightly through October 15th, the Roxy Regional Theatre, Clarksville, has opened its 29th season of classics, musicals, regional premieres and world premieres.
 
For two nights only, October 21st and 22nd, New York actor Ashton Crosby brings his tour of Mark Twain: Adventures in American Humor back to the Roxy stage.  Then on October 28th and 29th, the infamous Mercury Theatre 1938 radio broadcast will be recreated live on stage with The War of the Worlds. 
«Read the rest of this article»