Topic: Syd Hedrick

Clarksville, TN – The artist Tom Malone, who passed away in 1998, had the uncanny ability to make people think. Coming across one of his celebrated faces in a gallery, viewers would often pause and stare deeply into the eyes. "Who is this woman?" they might ask. Or, "Why do I feel that I know her?"
"The intense styling of the eyes marks a signature style for Malone," Terri Jordan, a Clarksville artist and exhibits curator for the Customs House Museum, said. "His faces look back at the viewer, unapologetic and familiar. Whether simple line drawings or vivid impressionistic pastels, each face Malone drew leaves the onlooker curious to learn her secrets…and that is talent."
«Read the rest of this article»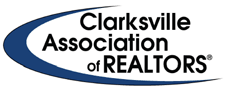 Clarksville, TN – The Clarksville Association of REALTORS® held its Annual Installation of Officers and Awards Luncheon on January 10th, 2018 at the Wilma Rudolph Event Center. Lillian Goddard and Deanna Lock of Sweet Home Realty, Jodi Ballington of Realty Executives, and Josie Foote of Reliant Realty installed the Officers and Directors.
Frank Goodlett of Goodlett, Realtors® and his wife Julia were honored for Frank's 60 years of service in real estate.
«Read the rest of this article»

Clarksville, TN – From the main stage to City Hall, Strawberry Alley was packed Friday night, August 12th, for the last Jammin in the Alley of the 2016 season. There was 800 plus people in Downtown Clarksville enjoying the music and festivities.
Things were a little bit different Friday night. There was an opening band, Life in Technicolor that went on at 6:00pm and then the Nightmasters took the stage at 7:00pm.
«Read the rest of this article»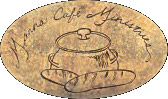 Clarksville, TN – The Color Me Cool Art Show and Ice Cream Festival—a groovy summer shindig with a hippie-dippy twist—is just around the corner!
Sponsored by Clarksville Fencing and Forefront Solutions, this Manna Café event will take place at 635 Frosty Morn Drive on Saturday, August 2nd from noon until 8:00pm.

«Read the rest of this article»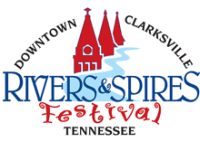 Clarksville, TN – The City of Clarksville is holding the 12th annual Rivers and Spires Festival in Historic Downtown Clarksville Tennessee this weekend. Running Thursday, April 24th through Saturday, April 26th. The Festival promises to be bigger and better than ever!
With the arrival of spring each year Clarksvillians began to look forward to this three-day long musical extravaganza. The Festival will be headlined on Saturday night by ACM and CMA award-nominated country musician Randy Houser. He will perform some of his biggest hits, including "Goodnight Kiss", "How Country Feels", "Boots On" and "Runnin' Outta Moonlight," this will make for a concert you do not want to miss.
«Read the rest of this article»
Clarksville, TN – Clarksville Mayor Kim McMillan will host the first organizational meeting of the newly appointed Design Review Task Force on February 5th, 2013 at 3:00pm.
The public meeting will take place in the City Hall Conference Room on the fourth floor of City Hall. The Task Force's goal is to review Clarksville's design review committee structure and present recommendations to simplify and streamline the design approval process. «Read the rest of this article»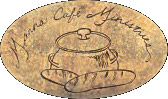 Clarksville, TN – Manna Café Ministries will host its first annual Chili Cook-off on Friday, October 12th in Strawberry Alley in downtown Clarksville. Make plans to bring your family, taste a variety of chili offerings and vote for your favorite.
Tasting cups are $3.00 each for unlimited tasting. Event opens to the public at 5:00pm with tasting and live music, featuring Syd Hedrick (ZZ Top Tribute Band), Gypsy (Fleetwood Mac Tribute Band) and Chain Reaction (Journey Tribute Band). «Read the rest of this article»


Clarksville, TN – The City of Clarksville together with U.S. Bank will be Jammin' in Strawberry Alley once more this season on Friday, October 19th, 2012. Join us for this month's free concert beginning at 7:00pm.
The concert features trio, "Ten Strings and Tom", named for the instruments in their band- six string guitar, four string bass, and a Tom or one drum of a drum set. Members include Syd Hedrick (Guitar and Vocals), Skip Clark (Bass), and Tom Nadeau (Drums). They'll be sure to keep your toes tapping performing songs of other famous power trios like Stevie Ray Vaughan and Double Trouble, The Jimi Hendrix Experience and others. «Read the rest of this article»
Clarksville, TN – Well over 20,000 people jammed the banks of the Cumberland River as the City of Clarksville held their annual Independence Day Celebration last night. This celebration of patriotism is one of the most popular events each year.
The patriotism aspect of the evening was heightened with a visit by Captain and Clark the Rand McNally-USA Today Road Rally Team who is in town judging our city for the Most Patriotic category for the Best of the Road contest. Clarksville Mayor Kim McMillan was presented a certificate acknowledging the city's selection as one of the finalist for the Most Patriotic City spot. The ultimate winner will be announced on July 22nd at the Destination Marketing Associations International conference in New Orleans. Contest winners will land a permanent spot on Rand McNally's new travel site and a place in the 2013 Rand McNally Road Atlas, as well as on USA TODAY's Travel site. The five other finalists are Emporia, KS; Fort Leonard Wood, MO; Peachtree City, GA; Rapid City, SD; and Williamsburg, VA.
«Read the rest of this article»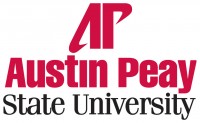 Clarksville, TN – Some 13 years after his untimely death, the artist and musician Tom Malone is still fondly remembered in the Clarksville community. People often speak reverently of the former Austin Peay State University art student's prolific and inspired output of work, ranging from painting to drawing to sculpture to jewelry to designing musical instruments and handcrafted furniture.
"To me, he glowed with creativity and I could sense that he had a better existence than me because he was able to let go of what was expected of him, exist through a job as a job and live life as an artist," local musician Syd Hedrick wrote in an essay on Malone in 1999. «Read the rest of this article»