Topic: Tetanus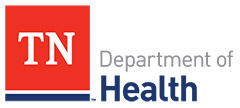 Nashville, TN – Another school year will soon begin for many students in Tennessee and now is the time to make sure they receive the required immunizations for school attendance.
''Vaccines are critical protection for our own children and help keep other kids around them safe from many diseases,'' said TDH Commissioner John Dreyzehner, MD, MPH. "The measles outbreak we just emerged from in Memphis should serve as a vivid wake-up call and remind us how lucky we are to have vaccines that protect us. Please make sure you and yours have the vaccines you need."
«Read the rest of this article»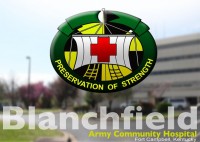 Fort Campbell, KY – Blanchfield Army Community Hospital's primary care team is organizing opportunities for retirees within the community to participate in the annual health fair offered as part of Fort Campbell Retiree Appreciation Day September 27th from 8:00am to 2:00pm.
The health fair will be located in hospital's "C" entrance off Bastogne Avenue and the Retiree Fair will be at Cole Park Commons.
«Read the rest of this article»
Keeping your child's vaccinations up to date helps keep schools Safe


Nashville, TN – Frequent news reports about whooping cough and measles, diseases long thought vanquished by vaccines in the US, serve as a reminder of the importance of getting back-to-school immunizations for your child now.
In Tennessee, children enrolling in school for the first time and all children going into seventh grade must provide schools with a state immunization certificate before classes start as proof they have had all the immunizations necessary to protect them and their classmates from serious vaccine-preventable diseases. «Read the rest of this article»

Nashville, TN – Many students across Tennessee are enjoying their summer break. But it won't be long before the bell rings for the new school year, and it's never too early to think about school immunizations. Tennessee students are required to have a number of immunizations for school attendance.
"Getting vaccinated is so important to help protect all of us from infectious diseases," said Kelly Moore, MD, MPH, director of the Tennessee Immunization Program. "Making sure your children have their required vaccinations is a good way to help ensure students won't be out of the classroom due to a preventable illness."
«Read the rest of this article»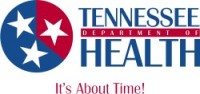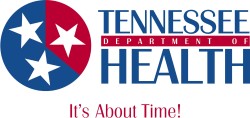 Nashville, TN – School's out for summer, and right now Tennessee youngsters and their parents may have camp sessions, vacation and play dates on their minds. But the next school year is just around the corner, and some students will need immunizations before school starts.
Tennessee students are required to have a number of immunizations for school attendance, and parents are urged to make appointments now for needed vaccinations to avoid the last-minute rush to get them when the new school year starts.
«Read the rest of this article»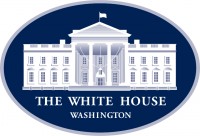 Washington, D.C. – Unless Congress acts by March 1st, a series of automatic cuts—called the sequester—will take effect that threaten hundreds of thousands of middle class jobs, and cut vital services for children, seniors, people with mental illness and our men and women in uniform.
There is no question that we need to cut the deficit, but the President believes it should be done in a balanced way that protects investments that the middle class relies on. Already, the President has worked with Congress to reduce the deficit by more than $2.5 trillion, but there's more to do. «Read the rest of this article»
Washington, D.C. – National Immunization Awareness Month is the perfect time to promote immunizations and remind family, friends, and coworkers to get caught up on their shots.
Immunizations (or vaccinations) aren't just for babies and young kids. We all need shots to help protect us from serious diseases and illness. Everyone age 6 months and older needs a seasonal flu shot every year. Here are some other shots people need at different ages: «Read the rest of this article»
Washington, D.C. – Gardening can be a great way to enjoy the outdoors, get physical activity, beautify the community, and grow nutritious fruits and vegetables. Whether you are a beginner or expert gardener, health and safety are important.
Below are some tips to help keep you safe and healthy so that you can enjoy the beauty and bounty gardening can bring. «Read the rest of this article»
Use Protective Measures as Recovery Work Begins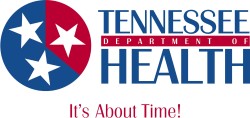 Nashville, TN – The Tennessee Department of Health is reminding the public of the need to take protective measures to prevent injuries as clean-up efforts begin following this week's tornadoes. Of concern is the risk of tetanus from deep puncture wounds or cuts.
"People involved in the tornado clean-up should wear appropriate shoes and clothing, as well as gloves and protective eyewear to lessen the chance of injury," said State Epidemiologist Tim F. Jones, MD "Those who accidentally sustain serious cuts or deep puncture wounds should consult a health care provider immediately to determine if there is a need for a tetanus shot, particularly if you haven't had one in 10 years or more." «Read the rest of this article»
No Immediate Need to Get Tetanus Shot Before Recovery Work Begins

The Tennessee Department of Health is working with the Metro Nashville Health Department and other county health departments to educate residents about tetanus and who is and is not at risk. According to the Centers for Disease Control and Prevention, exposure to flood waters or debris does not increase your risk for tetanus.
"It's not necessary to get a tetanus shot just because you have been in flood water. Being in flood water does not increase your risk for developing tetanus," said state Health Commissioner Susan R. Cooper, MSN, RN. "You should get a tetanus shot if you haven't had one in 10 years or more." «Read the rest of this article»