Use Protective Measures as Recovery Work Begins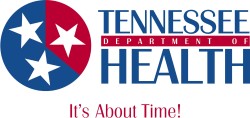 Nashville, TN – The Tennessee Department of Health is reminding the public of the need to take protective measures to prevent injuries as clean-up efforts begin following this week's tornadoes. Of concern is the risk of tetanus from deep puncture wounds or cuts.
"People involved in the tornado clean-up should wear appropriate shoes and clothing, as well as gloves and protective eyewear to lessen the chance of injury," said State Epidemiologist Tim F. Jones, MD "Those who accidentally sustain serious cuts or deep puncture wounds should consult a health care provider immediately to determine if there is a need for a tetanus shot, particularly if you haven't had one in 10 years or more."
Individuals helping with clean-up activities should wear sturdy, preferably hard-bottom, shoes or boots. When high temperatures are not an issue, long sleeves and long pants are recommended. People are also strongly urged to wear gloves and protective glasses or goggles.
Tetanus is a very rare but serious illness caused when C. tetani bacteria, which are found naturally in the soil, enter the body through puncture wounds or cuts. It is easily prevented through routine vaccination of children and adults.
Adults and children should receive a dose of tetanus vaccine every 10 years. If you experience a cut or puncture wound, you should clean it with soap and water right away, and consult your health care provider, who may recommend that you receive a tetanus booster if it has been more than five years since your last dose. Many health care providers, immunizing pharmacists and all local health departments routinely offer tetanus-containing vaccines for people who need them.
The most important tools to prevent illness during the clean-up process are soap and clean water. Wash your hands frequently and keep minor cuts and scrapes clean. If you have concerns about an injury or think a cut is getting infected, contact your health care provider.