Topic: Tim Wirgau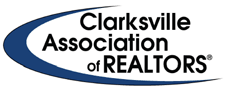 Clarksville, TN – On Tuesday, January 30th, 2018 the Clarksville Association of Realtors® (CAR) took part in a Realtor "Day on the Hill" at the state capital in Nashville.
This event, which had over 400 Tennessee Realtors in attendance, is intended to give Realtors from all over the state a chance to meet their elected officials and speak on matters important to real estate and homeowners.
«Read the rest of this article»
Written by Joe Pitts
Tennessee State Representative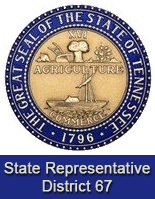 Nashville, TN – House Bill 20/Senate Bill 23 sponsored by Rep. Joe Pitts (D-Clarksville) and Senator Mark Green (R-Clarksville) passed the Local Government Sub and Full committees.
"There were four competing proposals to provide property tax relief for disabled veterans, low income senior citizens and permanently disabled citizens, and I teamed up with Rep. John Forgety (R-Athens), a retired US Army First Sergeant, to help push House Bill 20 out of the Local Government Committee," Pitts said.
«Read the rest of this article»
Tennessee Representative Joe Pitts
Attorney General Opinion regarding the use of Veterans Income in Calculating Property Tax Relief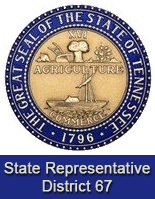 Nashville, TN – On February 3rd, 2016, I requested the State Attorney General Herbert Slatery to review and issue a legal opinion on the property tax relief legislation (Public Chapter 481) passed last year.
On Tuesday, March 29th, we received the following opinion from the Attorney General attached at the bottom of this article.
House Bill 1410/Senate Bill 1484 (Senator Mark Green (R-Clarksville) passed both the Senate Local Government Committee and the House Local Sub-Government Committee on March 30th.
«Read the rest of this article»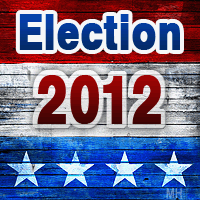 Clarksville, TN – Tennessee Governor Bill Haslam announced his endorsement of Dr. Mark Green for Tennessee State Senate District 22 at an event in Clarksville, TN last week. The endorsement comes just days after Green announced that the Tennessee Right to Life organization and National Federation of Independent Business have endorsed his campaign.
"Camie and I are extremely grateful for the support of Governor Haslam," said Green. "Tennessee and this community face big challenges in the coming years, and I'm committed to bringing my skill set to Nashville to focus on creating jobs for this area."
«Read the rest of this article»
Bill aims to boost economic development in rural counties and for extraordinary projects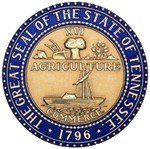 Nashville, TN – Tennessee Governor Bill Haslam announced he has signed legislation to expand the state's FastTrack program to specifically support economic development in rural communities and for exceptional projects.
The governor proposed the legislation, HB 2344/SB 2206, in January to create the FastTrack Economic Development Fund, an expansion of the Department of Economic and Community Development's (ECD) current infrastructure and job training program. «Read the rest of this article»
Remembering the past, Honoring the present
Dover, TN – I love small town festivals they have a certain je ne sais quois, a charm, an innocence that you just don't find in festivals held in larger towns. Don't get me wrong I love Clarksville's Rivers and Spires Festival, and adore Riverfest. But Dover's Eagle Fest was a lot of fun too. The festival is held Memorial Day weekend and the events continued non-stop.
The festival opened with your typical parade. However it wasn't overrun with rampant commercialism. Another charming aspect was that the children along the route were simply showered with candy; the various Beauty Queens were tossing it out by the handful. The Grand Marshal was a veteran A.J. Dalton.
«Read the rest of this article»