Topic: tomatoes
American Heart Association Rapid Access Journal Report
Dallas, TX – A Mediterranean diet rich in virgin olive oil may enhance the cardioprotective benefits of high-density lipoproteins (HDL—the "good" cholesterol) compared to other diets, according to new research in the American Heart Association's journal Circulation.
High levels of low-density lipoproteins (LDL—the "bad cholesterol") and triglycerides, a type of blood fat, are associated with an increased risk of heart and blood vessel diseases. HDL cholesterol is associated with a lower risk because these lipoproteins help eliminate the excess cholesterol from the bloodstream.
«Read the rest of this article»
Clarksville, TN – The Tuesday, Thursday and Saturday Farmers' Market at L&N Train Station at 189 Tenth Street in Clarksville features local farmers and fresh produce three times a week. Fresh tomatoes–both red and green– plus black-eyed peas, turnip greens, green beans, pepper–both sweet and hot–and all kinds of other vegetables and fruits abound.
In addition, you can find canned jellies, jams, relishes, sauerkraut, and vegetables and crocheted items. Open 7:00am to 1:00pm, the official name is the L&N Montgomery County Farmers' Market.
«Read the rest of this article»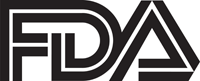 Silver Spring, MD – Federal health officials estimate that nearly 48 million people are sickened by food contaminated with harmful germs each year, and some of the causes might surprise you.
Although most people know animal products must be handled carefully to prevent illness, many don't realize that produce can also be the culprit in outbreaks of foodborne illness.
«Read the rest of this article»
Written by John Shea
Director of Public Affairs, Risk Management Agency
Washington, D.C. – Federal crop insurance provides the risk management tools necessary for American farmers to stay in business after a difficult crop year. They can be the difference between a farmer going under because of a lean year or having a safety net that allows them to keep farming and rebuild.
These tools help farmers who rely on good farming practices for smart land use and preserve economic stability for generations.  And the Risk Management Agency (RMA) has worked hard to extend risk management tools for organic producers. «Read the rest of this article»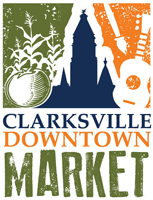 Clarksville, TN – The Clarksville Downtown Market will be on Public Square this Saturday from 8:00am-1:00pm. There will be Tennessee produce, meats, cut flowers, baked goods, and a variety of different arts and crafts available for purchase.
This has been a wonderful season this year. Once or twice the weather has not been as good to us as may be the case this Saturday but we will push through. There are now 5 weeks left so be sure to stop by and stock up on any items that you may need to have over the winter months.
«Read the rest of this article»
Nashville, TN – When farmer's markets and road side stands abound with fresh vegetables, we rush to take advantage of the season's bounty while it lasts.
"Southerners are so fond of fresh vegetables that all-vegetable meals are often served in the summer," says Martha White® baking expert Linda Carman. "And although we can do without meat, a skillet of crisp brown cornbread is a must."
«Read the rest of this article»
Nashville, TN – A diet low in grains, beans and certain vegetables — combined with "anti-aging" supplements — improved blood vessel function, in a study presented at the American Heart Association's Arteriosclerosis, Thrombosis and Vascular Biology 2013 Scientific Sessions.
The blood vessel abnormality, or endothelial dysfunction, occurs when cells lining the interior wall of blood vessels malfunction. It's a serious condition that's often one of the first signs of heart disease. «Read the rest of this article»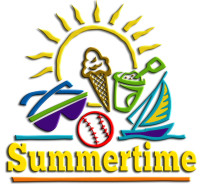 Clarksville, TN – Have you noticed, it's almost summer? Spring sneaked up on us while we were still in heavy sweaters and earmuffs—and did I mention raincoats and umbrellas. Tennessee is getting warmer by the day and the nights have lost most of their chill.
Flowers are beginning to peek out of Winter crusty homes.
Mini elephant ears are waving hello and butterflies are beginning to try their wet wrinkled wings before they try to fly.
«Read the rest of this article»
American Heart Association tips for eating healthy, in and out of school
Nashville, TN – Your kids may be book-smart – but do they get an "A" in smart eating?
With the high incidence of children in Tennessee affected by obesity, diabetes, high blood pressure and even stroke, making those healthy choices is important, starting as early as possible.
Research shows eating a diet high in fruits and vegetables has significant, measurable benefits on cardiovascular health, and that a diet with high amounts of added sugar, unhealthy fats and sodium increases risk factors, even in children. «Read the rest of this article»

Nashville, TN – It's been hot, lately. Have you noticed? Tennessee's crops have noticed, too, hit with a deadly combination of record heat and drought conditions. In such widespread and long lasting situations, many summer fruits and vegetables stop growing and stop producing blossoms or fruits, even if the plant survives.
After an early and auspicious start, Tennessee's sweet corn has all vanished at local farm markets. Other crops anticipated for later in the season, like melons, may never make much of an appearance at all. «Read the rest of this article»