Topic: Tyrell Jenkins
Nashville Sounds
Nashville, TN – The Nashville Sounds overcame a three-run deficit Saturday night to defeat the El Paso Chihuahuas 7-3 in front of a sellout crowd at First Tennessee Park. 10,193 fans witnessed the Ryan Lavarnway rip a bases clearing double in the bottom of the eighth inning to give the Sounds a lead they would not relinquish.
The eighth inning rally for the Sounds (13-13) began when Matt Olson reached on a strikeout wild pitch with two outs. Matt Chapman and Jaycob Brugman then each drew walks to set up Lavarnway to be the hero.
«Read the rest of this article»
Nashville Sounds
Round Rock, TX – Jurickson Profar's walk-off base hit gave the Round Rock Dance Halls a 4-3 win over the Nashville Honky Tonks at Dell Diamond on Friday night. The 10th inning base hit gave Round Rock a big advantage in the two-game #BattleForTheBoot series between the two American Southern Division rivals.
Profar's game-winner came off Honky Tonks reliever Aaron Kurcz with one out in the inning. Kurcz struck out A.J. Jimenez to start the inning, but then issued a costly walk to Elio Castillo.
«Read the rest of this article»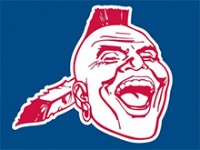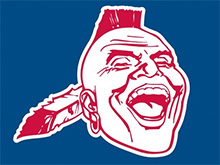 Clarksville, TN – Yeah it sucks.
No matter what happens in the future, this much is irrefutable: the Atlanta Braves traded the best defensive player—not shortstop, not infielder, player—since Ozzie Smith, as he was reaching his prime, for wishes. Maybe those wishes can be granted and maybe they can't; that's for the genie and the Braves minor-league instructors to sort out.
Two years ago, Braves fans could say unequivocally, regardless of how good or bad the team as a whole was playing, that they could watch Andrelton Simmons play shortstop like a god and Craig Kimbrel be the best closer in the world. And we got to do that all the time. Now we don't, and it sucks.
«Read the rest of this article»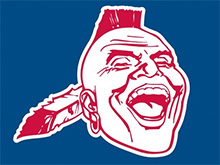 Clarksville, TN – As I'm writing this, the Braves are imploding against the Tampa Bay Rays.
Actually, that's not an accurate assessment of the situation. The Braves bullpen took a three-run lead into the bottom of the seventh on Wednesday night in Tampa and turned it into a three-run deficit in about four seconds. Matt Marksberry is looking, well, like a guy who was in A-ball to start the season—no shame on him either, that's just what the situation calls for now.
It's not fair to him that he has to play above his ski's right now, but there's just not much left in the cupboard. No Jason Grilli. No Jim Johnson. No Luis Avilan. If Arodys Vizcaino and Andrew McKirahan are the class of your bullpen, that doesn't speak volumes so much as shout them, Lewis Black-style, from a mountaintop of crap, inexperience and ineptitude.
«Read the rest of this article»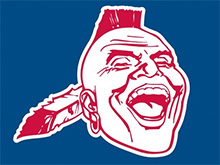 Clarksville, TN – So far, you have to hand it to John Hart. Shelby Miller, Mike Foltynewicz and Jace Peterson already look like potential long-timers, while Matt Wisler, Tyrell Jenkins and Mallex Smith show great promise.
Meanwhile, Craig Kimbrel has an ERA over 4.00 and Jason Heyward is making my MVP boasting look woefully misinformed (I swear I wasn't reverse-jinxing it, Cardinal fans – I still believe he'll be very good for someone), so Hart looks like Nostradamus right now. In fact, he's set the Braves up to be pretty good for a while at almost every spot.
Almost.
«Read the rest of this article»