Topic: U.S. Military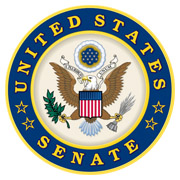 Washington, D.C. – While some politicians are trying to sweep wasteful spending under the rug, I'm calling out the left's exorbitant wish list. Americans deserve real COVID-19 Coronavirus relief—not more funding for "climate justice" and Planned Parenthood.
As the budget reconciliation process moves over to the Senate, I remain resolved to work against wasteful spending and provide an aid package that benefits the American people.
«Read the rest of this article»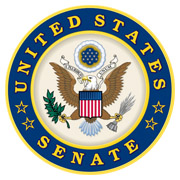 Nashville, TN – Senators Marsha Blackburn (R-Tenn.) and Bill Hagerty (R-Tenn.) have released the following statement after the announcement that the United States Space Command will be headquartered in Huntsville, AL.
"The new Space Command Center in the Tennessee Valley is an important investment in both the future of our military and in the skilled workforce of the region," said Senator Blackburn. "This base will bring over 1,600 new jobs in the area and more as the command grows."
«Read the rest of this article»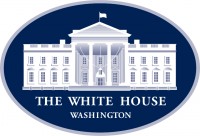 Washington, D.C. – I am returning, without my approval, H.R. 6395, the National Defense Authorization Act for Fiscal Year 2021 (the "Act"). My Administration recognizes the importance of the Act to our national security.
Unfortunately, the Act fails to include critical national security measures, includes provisions that fail to respect our veterans and our military's history, and contradicts efforts by my Administration to put America first in our national security and foreign policy actions. It is a "gift" to China and Russia.
«Read the rest of this article»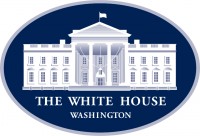 Washington, D.C. – It's hard to believe that just five years ago, Americans watched in horror as ISIS gained power and territory in the Middle East and radical Islamist terrorists killed 14 Americans on U.S. soil in San Bernardino, California.

Today, the ISIS caliphate is destroyed. Terrorist leaders Abu Bakr al-Baghdadi and Qasem Soleimani are dead. And instead of sending American troops to fight in endless wars or giving cash to terrorist sponsors in Iran, the United States is securing peace deals with our real allies across the Middle East, including Israel.
«Read the rest of this article»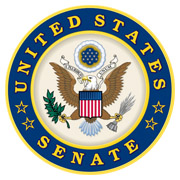 Washington, D.C. – As members of the Senate Armed Services Committee, my colleagues and I are hard at work on this year's national defense authorization legislation.
I'm focused on encouraging American innovation and creating high-skilled job opportunities for the Volunteer State, fighting for Tennessee's military community, and confronting 21st century threats.
If the COVID-19 Coronavirus pandemic has made one thing clear, it's that we can no longer rely on communist China.
«Read the rest of this article»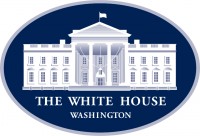 Washington, D.C. – PRESIDENT DONALD TRUMP: Thank you very much. I guess I might begin. It's an honor to be with you and really brave men and women. The job you do is incredible, and the progress that you've made in the last short period of time has been unbelievable.
On April 1st of this year, I announced the launch of a powerful U.S. military law enforcement operation to combat the flow of illegal drugs across the Western Hemisphere. Today I'm pleased to be with Admiral Craig Faller and his team — done an incredible job — at the U.S. Southern Command headquarters to provide an update on this incredible successful effort.
«Read the rest of this article»
Fort McHenry National Monument and Historic Shrine, Baltimore, Maryland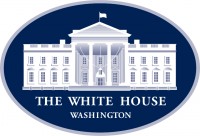 Washington, D.C. – PRESIDENT DONALD TRUMP: I stand before you at this noble fortress of American liberty to pay tribute to the immortal souls who fought and died to keep us free. Earlier today, the First Lady and I laid a wreath in their sacred honor at Arlington National Cemetery.
Now we come together to salute the flag they gave their lives to so boldly and brilliantly defend. And we pledge, in their cherished memories, that this majestic flag will proudly fly forever.
«Read the rest of this article»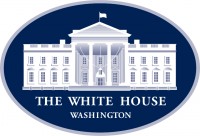 Washington, D.C. – "Our country has never done better than it is doing right now," President Donald Trump said this morning. He's right—and the numbers prove it.

While one party mourns the death of its political stunt, here is the news from the rest of America.
Americans' economic optimism just hit a record 44-year high—better than under Presidents Reagan, Clinton, or Obama. That confidence is buoyed by an unemployment rate near 50-year lows, a record stock market, and plummeting income inequality as blue-collar wage gains outpace white-collar ones.
«Read the rest of this article»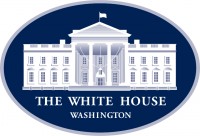 Washington, D.C. – THE PRESIDENT: Thank you very much. Thank you. Thank you very much.
Madam Speaker, Mr. Vice President, members of Congress, the First Lady of the United States — (applause) — and my fellow citizens:
Three years ago, we launched the great American comeback. Tonight, I stand before you to share the incredible results. Jobs are booming, incomes are soaring, poverty is plummeting, crime is falling, confidence is surging, and our country is thriving and highly respected again. (Applause.) America's enemies are on the run, America's fortunes are on the rise, and America's future is blazing bright.
«Read the rest of this article»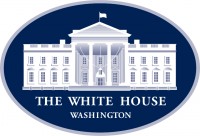 Washington, D.C. – THE PRESIDENT: As long as I am President of the United States, Iran will never be allowed to have a nuclear weapon.
Good morning. I'm pleased to inform you: The American people should be extremely grateful and happy no Americans were harmed in last night's attack by the Iranian regime. We suffered no casualties, all of our soldiers are safe, and only minimal damage was sustained at our military bases.
«Read the rest of this article»