Topic: USDA Forest Service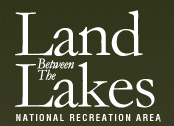 Land Between the Lakes, KY/TN – Land Between the Lakes National Recreation Area (LBL) is limiting in-person operations and implementing virtual services to protect the health and safety of employees and members of the public during the coronavirus (COVID-19) outbreak in accordance with guidance from federal and state authorities.
Customers needing information are encouraged to call 270.883.1559 or 270.883.1379 during regular business hours for prompt customer service.
«Read the rest of this article»
Fort Campbell, KY – Fort Campbell's Army Career and Alumni Program and the Army Community Service Family Employment Readiness Program held back to back jobs fairs, for soldiers, retirees, and their families which saw more than 119 international, national and local employers taking part. Over 4000 people took advantage of the two day event.
Maj. Gen James C. McConville appreciated the opportunity being presented to his soldiers, "Events like this give our well deserving 101st and Fort Campbell Soldiers the opportunity for a "Smooth Takeoff." We have some of the best trained, disciplined and fit Soldiers in the 101st Airborne Division, and they will certainly contribute to our great nation after they leave the Army."
«Read the rest of this article»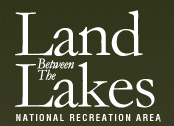 Golden Pond, KY – Are you an educator interested in planning a field trip to experience the Land Between The Lakes (LBL) "outdoor classroom"?  If so, now is the time to apply for LBL's Educational Field Trip Grant for the 2012-2013 school year.  The deadline for the field trip grant application is April 30th, 2012.
LBL's Educational Field Trip Grant is available to public school districts within 100 miles of LBL. The grant assists schools in covering costs for transportation, facility admission fees, program costs, and dorm rental during the 2012-2013 school year.  The grant amount awarded to schools is based on the school's matching funds, number of students, and LBL programs the school plans to participate in. «Read the rest of this article»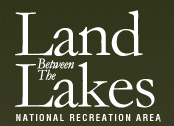 Golden Pond, KY – Land Between The Lakes (LBL) National Recreation Area is presenting the second in a new seasonal Nature Watch Series. Winter Wanderers: Eagles & Waterfowl Migration van tours will take place Saturday, January 15th, 2011. 
"Come out and enjoy abundant winter wildlife viewing opportunities in the southern portion of LBL," said Sharon Waltrip, LBL's Program Manager for Environmental Education and Interpretation. "This new Nature Watch Series will take outdoor enthusiasts to our region's hidden corners to witness some of nature's greatest moments. Stay tuned for more in this exciting new series!" 
«Read the rest of this article»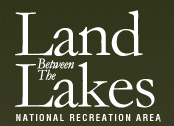 Golden Pond, KY – Land Between The Lakes (LBL) National Recreation Area Law Enforcement Officer (LEO), Richard Jenkins, was recently named Law Enforcement Officer of the Year for the Southern Region of the USDA Forest Service (FS). 
Officer Jenkins has worked for the Forest Service Law Enforcement at LBL for 10 ½ years.  Duane Cameron, LBL's FS Law Enforcement & Investigations (LE&I) Captain, remarked, "Richard has not only performed at an outstanding level in all areas of his job, he has continuously demonstrated exceptional leadership skills during many critical incidents and non-critical situations that have occurred at LBL.  «Read the rest of this article»
New PSAs Debut in Time for Fire Prevention Week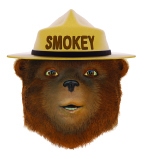 New York, NY – The Advertising Council, in collaboration with the USDA Forest Service, the National Association of State Foresters (NASF) and Disney, announced today the launch of a new series of public service advertisements (PSAs) designed to raise awareness about wildfire prevention. 
The new PSAs feature characters and scenes from Disney's Bambi and communicate Smokey Bear's enduring message, "Only You Can Prevent Wildfires." Bambi starred in the first Wildfire Prevention PSA in 1944, prior to Smokey Bear's debut in the campaign later that year.  The new ads are being distributed to media outlets nationwide to coincide with Fire Prevention Week (October 3rd-9th).
«Read the rest of this article»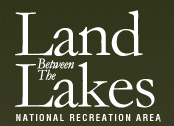 Golden Pond, KY – The USDA Forest Service is celebrating "back to school" season by waiving fees at our nation's forests and grasslands.  Land Between The Lakes (LBL) National Recreation Area will be participating in the event by waiving fees at participating day-use facilities on Saturday & Sunday, August 14th & 15th. 
General admission to The Homeplace (HP), Woodlands Nature Station (NS), Elk & Bison Prairie, and the Golden Pond Planetarium (GPP) show at 1:00pm will be free (does not include special events).  Wranglers Campground will also be waiving day-use riding fees. «Read the rest of this article»
USDA Forest Service and Ad Council Join DreamWorks Animation to Launch New PSAs Featuring Shrek to Help Get Children Outside and Re-connected with Nature
Washington, DC — In an effort to encourage children to spend more time outdoors and re-connect with nature, the USDA Forest Service and the Ad Council are joining DreamWorks Animation SKG, Inc. today to launch a new series of public service advertisements (PSAs) featuring characters from DreamWorks Animation's beloved Shrek films. Hank Kashdan, Associate Chief of the Forest Service, unveiled the PSAs on June 11th at the Denver Museum of Nature and Science in coordination with National Get Outdoors Day. The ads will be distributed to media outlets nationwide this week.
Children in the U.S. spend fifty percent less time outdoors than they did twenty years ago, according to the Institute for Social Research at the University of Michigan. As a result of this limited interaction with the outdoors, many children are unaware of the benefits that nature provides, including improving their physical and mental health and emotional well-being. Research shows that children who play outside have lower stress levels and more active imaginations, become fitter and leaner, develop stronger immune systems and are more likely to become environmentally conscious in the future.
«Read the rest of this article»
On September 1st, the City of Clarksville received confirmation from the Tennessee Department of Agriculture that the City will receive an Ice Storm Recover Grant in the amount of $20,000 to plant one hundred trees at Heritage Park. The Ice Storm Recovery Grant money comes from the USDA Forest Service's Urban and Community Forestry program, and was made available to Tennessee communities within the seven counties which suffered tree damage from the January 2009 ice storm.
The trees will be planted along the North edge of the park either this fall or early next spring. The primary purpose of the tree planting project will be to provide a wind break for the soccer fields, as well as to provide beautification along 101st Airborne Division Parkway. Several species of evergreen trees; including Southern Magnolia, will be used.
The City Forester, Clint Patterson, applied for the grant with the support of Clarksville's Tree Board and with help from City Grants Coordinator Ron McClurg.