Topic: USMC
Clarksville, TN – You are invited to the 245th Birthday Celebration of the United States Marine Corps on Sunday, November 8th, 2020, at Strawberry Alley Ale Works Upstairs.
Marine Corps League #603 will be hosting a social hour with a cash bar, beginning at 5:00pm. The ceremony will take place at 6:00pm. Dinner and dancing will follow. Attire for the evening is formal, to include dress blues, red blazer, formal or church clothes.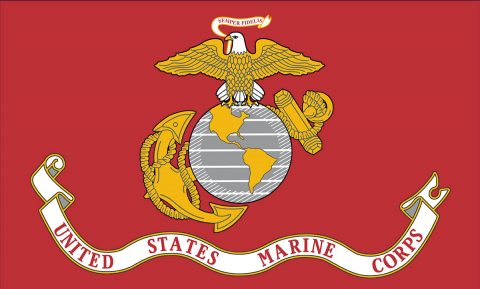 «Read the rest of this article»
Nashville, TN – On Wednesday night the sold-out crowd at the Bridgestone Arena in Nashville, TN was brought to a standing ovation when four war heroes were invited onstage and presented with Henry Military Service Tribute Rifles during the Charlie Daniels' 40th Anniversary Volunteer Jam.
Anthony Imperato, President of Henry Repeating Arms, gifted the rifles to thank the veterans for their heroic contributions to our country.
«Read the rest of this article»

Clarksville, TN – It is a solemn occasion when a nation gathers together to honor its soldiers, those who lived to come home, but even more importantly those who did not. The body of U.S. Army Staff Sergeant Lawrence Woods was buried in Arlington National Cemetery on March 21st of this year. There are 27 remaining missing POW/MIA's from the State of Tennessee. Each one was honored in a ceremony held in front of the William O. Beach Civic Center at Veterans Plaza in Clarksville Tennessee on Sunday evening.
The Vietnam Veterans of America, Chapter 396 holds this Memorial Day Vigil each year to remember the men and women who were left behind in Vietnam when American forces left that country in 1975.
«Read the rest of this article»
In early January, Clarksville Online was invited to participate in this Marine Corps junket. Several of our staff hoped to attend,  but  had prior commitments, or were otherwise unable to make the trip on such short notice. One of our contributing writers, Nashville's Chris Lugo, however, was able to attend as a representative of Tennessee  Indymedia. Here is his "Reflection on the USMC Educator's Workshop and Marine Culture from the perspective of a Peace Activist."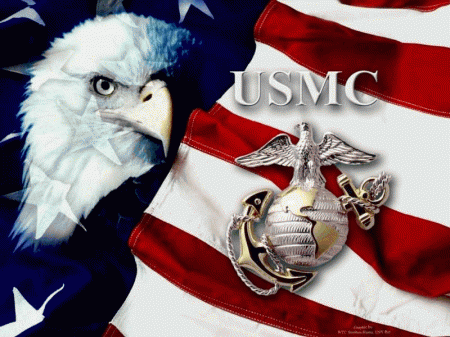 On Tuesday, January 13th at six in the morning I boarded a Delta Airlines jet in Nashville bound for Savannah, Georgia.  Accompanying me on the plane were two employers of a local rock station in Nashville that caters to young adults, high school teachers from rural and mid sized school districts in Tennessee, and two recruiters for the U.S. Marines.  Our destination was Parris Island, South Carolina, which is the primary training ground for new recruits to the United States Marine Corps.
The Marines, which are a small branch of the US armed forces, receive about six percent of the Department of Defense annual budget and have two training facilities for newly enlistees.  I had been invited along a USMC Educator's Workshop, which is essentially a marketing strategy designed to encouraged high school teachers to develop friendlier relations with Marine recruiters, and to encourage journalists write positive stories about the USMC.
I am a peace activist, and my training and education is in the business of ending war and promoting peace.  I am also a politician who has run for office twice as a candidate for U.S. Senate representing the Green Party of Tennessee.  If I had been elected to office, one of my first actions as Senator would have been to sponsor legislation to immediately withdraw all U.S. armed forces from Iraq and Afghanistan, to drastically reduce the scope of U.S. military spending and close our military bases overseas, so I didn't fit easily into any category that the USMC had constructed for the three day program.  Still, as a former candidate and in the interest of good will and cooperation, I attended, because I believe that it is important to hear all sides in any conversation — and the USMC clearly has one side and they want to make sure that you understand exactly what that side is. «Read the rest of this article»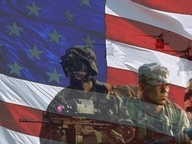 I read a recent piece by Clarksville Online author Tom Paine which supports our soldiers overseas (as we all do) but which also suggests that leadership for those soldiers at the highest levels today is faulty, less than inspirational. It's not the soldiers, it's the policies (and national leadership) that are the problem.
In talking about the PBS series The War, the author says those World War II soldiers didn't crab and complain and simply did their duty with honor and integrity, as our present soldiers are doing. In fact, they probably complained about heat and cold, rain and mud, and war in general, but they still held fast to their mission.
The difference between the two generations, as I see it, is that in that "great war" they were, first and foremost, fighting the right enemy in the right places for the right reasons. That greatest generation had leaders with integrity, leaders who had the ability to inspire, motivate and fuel cohesiveness within the country without the intrusiveness of a 'sound bite press' in need of shock value for the evening news, without the petty bickering, political sniping, corruption and intense jockeying for position that marks the current war. The greatest generation had some truly exceptional LEADERS and a common focus. A goal, and a plan to reach it that people could believe in. A plan for 'aftercare' that people could believe in. People will rally around what they believe in. «Read the rest of this article»