Topic: Vice-President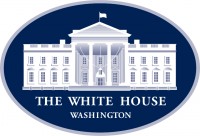 Washington, D.C. – President Donald Trump welcomed a group of teachers, parents, and physicians to the White House today to discuss how best to get American children back to school safely this fall.

Kellyanne Conway: 65 percent of parents worry kids will fall behind

Half of low-income families and 42 percent of families of color lack sufficient devices at home to access distance learning.
«Read the rest of this article»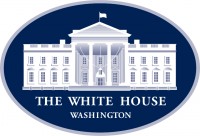 Washington, D.C. – In the weeks ahead, educators and government officials at the state and local level will be making important decisions about when to safely reopen America's schools.

"Our shared goal should be to have students physically present in school this fall if at all possible," the President of the American Academy of Pediatrics, Dr. Sally Goza, said at a White House summit today on Safely Reopening America's Schools.
«Read the rest of this article»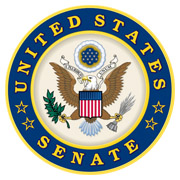 Washington, D.C. – I've had quite the week catching up with folks in fourteen different counties, all across our great state. Traveling hundreds of miles has allowed me to connect with Tennesseans and hear what's on their minds.
My fellow Tennesseans have made one thing crystal clear: they are sick and tired of the partisan charades going on in Washington. It was refreshing to hear from local leaders about the real issues our communities are facing, as opposed to the latest outrage overtaking Washington.
«Read the rest of this article»
Grants to protect children, create healthy housing and create jobs
Washington – Following a tour of the Esperanza Community Housing Corporation in South Central Los Angeles, Vice President Biden today announced that the U.S. Department of Housing and Urban Development is making nearly than $100 million in Recovery Act funding available to help eliminate dangerous lead-based paint and other health and safety hazards from low-income homes. HUD's grants will help 53 local programs in 20 states and the District of Columbia to protect young children from lead poisoning and create jobs. To view a summary of local programs funded through the Recovery Act, visit HUD's website.
The Vice President was joined by Los Angeles Mayor Antonio Villaraigosa, Rep. Xavier Becerra and U.S. Department of Housing and Urban Development Deputy Secretary Ron Simms on the visit to Esperanza Community Housing Corporation, which is receiving $875,000 to help identify and clean up lead and other health hazards in 225 homes in Los Angeles. «Read the rest of this article»
All research (that follows) is my own, although I hope the ideals I present are shared by most. Many of these questions have been asked before and are not original. I see McCain/Palin bumper stickers everywhere and I am getting scared, so I had to type out some things I had on my mind to see if I'm crazy or just alone in this state of confusion. It's way past my bedtime so please excuse the grammar. No reply is necessary; I just had to get it off my chest, but I would like to know what everyone I took the time to send this to thinks about the following. So, if you would humor me for a moment, help me understand this:
Sarah Palin has stated she believes in a literal translation of the Bible; a literal translation of the Bible dates creation of the Earth at 4000 B.C. Is the U.S. prepared to elect someone who truly believes dinosaurs became extinct only 6000 years ago? Forget the fact that science has proven the age of the Earth to be in the billions of years through countless (independent of each other) disciplines. Is the U.S. prepared to give the nuclear launch codes to someone who cannot pronounce the word 'nuclear' and refuses to believe in the science that created it? «Read the rest of this article»
Please forgive my blatant pun on the central question of a great American novel, but it seems everyone is asking this question. Senator John McCain surprised almost everyone universally in his choice of the Governor Sarah Palin of Alaska as his running mate for the upcoming election. I have to admit that my first reaction mirrored that of many people, a resounding, "What, in the name of God, was he thinking or smoking?"
However, as I've done some research and learned more about the Honorable Governor, I've discovered that I rather like her. It is true that she's only been the Governor of Alaska for roughly two years, but we should note that she was first elected to public office in 1992 as a city councilor. She became the major of her town in 1996, and then Chairwoman of the Alaska Oil and Gas Conservation Commission (a very powerful position in a state such as Alaska), all before she became the Governor. This resume compares favorably with that of Senator Obama. She is three years his junior but has served in public office five years more than he has. «Read the rest of this article»