Topic: volunteerism
Columbus, GA – Over the last 12 years, House of Heroes-Chattahoochee Valley Chapter, Inc (HOH-CVC) has been a vital component of the Columbus Georgia tri-community area repairing the homes of military veterans and public safety officers and/or their widows at no cost to them To date volunteers throughout the community have repaired and improved over 450 homes, honoring the recipient with a flag that has been flown over the United States Capitol.  They are bringing the program to Clarksville, TN for the first time on Thursday April 5th, 2012.
The gift of your time will have a significant impact on the lives of our forgotten heroes those who have served so honorably and sacrificially for our freedom and safety.  Over 100 million Americans have served our nation since the 1940s. Some of these great Americans have been wounded or disabled while others have reached an age where doing physical work around the house has become extremely difficult.   House of Heroes is a volunteer program that provides free home repairs for these veterans and their spouses as a way of saying "thank you" for their service to our country.
«Read the rest of this article»
Volunteerism protects, preserves shared natural resources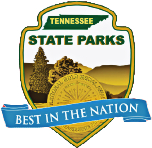 Nashville – The Department of Environment and Conservation invites the public to take part in volunteer activities across Tennessee in celebration of National Public Lands Day on Saturday, Sept. 26.
National Public Lands Day is the nation's largest one-day, volunteer stewardship event. Organizers seek to honor the legacy of the Civilian Conservation Corps in protecting America's public lands. Last year, more than 110,000 volunteers across the country built trails, planted trees and removed litter to improve America's shared lands for all who visit them.
"Tennessee State Parks and the department's Resource Management Division have a tradition of organizing a statewide volunteer effort in observance of National Public Lands Day," said Environment and Conservation Commissioner Jim Fyke. "A number of state parks and natural areas will host volunteers throughout Tennessee, joining thousands across the country working to safeguard these lands not only for themselves, but for future generations." «Read the rest of this article»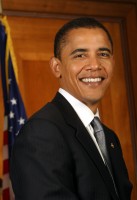 ??This weekend, our family will join millions of others in celebrating America. We will enjoy the glow of fireworks, the taste of barbeque, and the company of good friends. As we all celebrate this weekend, let's also remember the remarkable story that led to this day.
Two hundred and thirty-three years ago, our nation was born when a courageous group of patriots pledged their lives, fortunes, and sacred honor to the proposition that all of us were created equal.
Our country began as a unique experiment in liberty — a bold, evolving quest to achieve a more perfect union. And in every generation, another courageous group of patriots has taken us one step closer to fully realizing the dream our founders enshrined on that great day.
Today, all Americans have a hard-fought birthright to a freedom which enables each of us, no matter our views or background, to help set our nation's course. America's greatness has always depended on her citizens embracing that freedom — and fulfilling the duty that comes with it. «Read the rest of this article»
Hadley honored at  the YMCA of Middle Tennessee's  annual celebration on April 30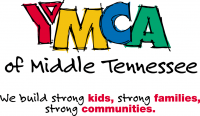 The Clarksville Area YMCA Kimbrough Family Center honored Melanie Hadley with its Volunteer of the Year Award on April 30 as part of the YMCA of Middle Tennessee's Annual Celebration.
"Among many extraordinary things, Melanie used her creative talents to transform the YMCA 2008 Dinner into one of Clarksville's premier events, raising funds for our youth programs. She exemplifies our core vales of caring, honesty, respect and responsibility," said YMCA District Executive Director John Schlansker. «Read the rest of this article»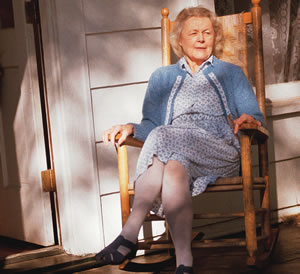 This is the second of three articles on the issues of retirement.
In the Ozarks of Missouri,my grandparents never got to retire, nor did I ever hear them discuss it. The dream of sitting on the front porch in a rocking chair with their dog at their feet was always a serene unrealized thought. Because of their hard-scrabbled living on a small farm, they never had enough money to retire. From sun-up to sundown they collected the eggs, milked the cows, worked for neighbors for 50 cents a day. washed their laundry by hand on a washboard, cooked, and did numerous other chores that occupied their time but brought little cash to show for that strenuous effort to survive.There was no retirement for them. «Read the rest of this article»