Columbus, GA – Over the last 12 years, House of Heroes-Chattahoochee Valley Chapter, Inc (HOH-CVC) has been a vital component of the Columbus Georgia tri-community area repairing the homes of military veterans and public safety officers and/or their widows at no cost to them To date volunteers throughout the community have repaired and improved over 450 homes, honoring the recipient with a flag that has been flown over the United States Capitol.  They are bringing the program to Clarksville, TN for the first time on Thursday April 5th, 2012.
The gift of your time will have a significant impact on the lives of our forgotten heroes those who have served so honorably and sacrificially for our freedom and safety.  Over 100 million Americans have served our nation since the 1940s. Some of these great Americans have been wounded or disabled while others have reached an age where doing physical work around the house has become extremely difficult.   House of Heroes is a volunteer program that provides free home repairs for these veterans and their spouses as a way of saying "thank you" for their service to our country.
Former Senator Max Cleland observed, "Poor is the nation who has no heroes. Poorer still is the nation which has them but forgets them," House of Heroes is a program that lets our military and public safety veterans and then families know that we have not forgotten the sacrifices they have made to provide and protect the freedoms we enjoy today.
On May 12, 2000, the group repaired their first home honoring their first veteran. Since then they have helped and honored over 450 military and public safety veterans and/or their spouses The House of Heroes program has and is expanding to communities across the country In 2011 the HOH program became significant as the Nation remembered the 10th Anniversary of 9/11, and all those who have since sacrificed and because of it. Moreover, in 2011 we remembered December 7th, 1941 and the 70th Anniversary of the bombing of Pearl Harbor. Seventeen (17) million young Americans put on a uniform and went across the globe to defend out country from invasion, to liberate countries occupied by the forces of tyranny, and to spread the hope of freedom to billions of people around the world. Their valor and courage is still echoing on the streets of nations to this very day and our chance to thank them dies quickly as the last 1 million warriors leave us.
House of Heroes is a community-focused 501 (c)(3) program that engages thousands of volunteers each year private and public sector employees community and youth groups high school and college students clergy and civic leaders active duty and retired military personnel.
About Hubert Sumner Thomas
Hubert Sumner Thomas was born on April 10, 1929.  He joined the US Army at the age of 18 then served more then 30 years before retiring at the rank of Sergeant Major (E9).  During his service would see combat in Korea from 1951-1952 and again in Vietnam from 1963-1964.  Several of the units he served with over his 30 years of service include the 101st, 76th AAA, AWSP BTN Aviation, Davidson US Army Airfield and the G1 HQ MD in Washington.
He met Mary Elizabeth, his wife to be in Church in 1944 in Mobile Alabama.  They were married on July 27, 1949.  Together they have two children, Regina Medeiros (62) and Hubert S. (Chip) Thomas, Jr. (57).
After serving the US Army SGM Thomas worked for the Retirement Services on Ft. Campbell, Kentucky.
One memory that SGM Thomas has is when a MSG came through retirement out processing at Ft. Campbell and told SGT Thomas, "While I was SGM I forced him to go to rehab.  He told me I saved his life, his family and his marriage.  That memory means more to me then any other experience military or civilian."  SGM (Ret) Thomas is now 83 years old.
Hubert and Mary are long time members of Little West Fork Baptist Church in Clarksville, TN.  With his 84th birthday approaching Hubert suffers from physically weakening legs, a recent back surgery, agent orange and other related diseases and complications.
SGM (Ret) Hubert Thomas & Mrs. Mary Elizabeth Thomas continues to live in the home of 36 years and will never be forgotten in the House of Heroes.
Your help is needed:
Volunteer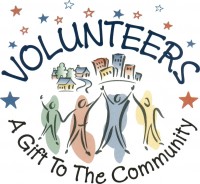 We are asking the surrounding Clarksville, Ft Campbell, and Hopkinsville Communities for help. We need volunteers. Volunteers will be working on the home of SGM (Ret) Hubert Summer Thomas & Mrs. Mary Elizabeth Thomas, 30 year Korean and Vietnam U.S. Army Veteran
Register to volunteer for the April 5th, 2012 event, Time slots have been divided up into two different time frames or you may choose to register for the full day.
Sponsor / In-Kind Donations

Sponsorships are available at many levels. The majority of the work has been sponsored by Grainger however we will be looking for other donations in replacing the 36 year old carpet (carpet, pad and installation) in their home Also looking for donations for food and drinks for the volunteers, landscaping materials and other miscellaneous supplies Please contact (706) 569-7011 office or (706) 662-4930 cell or by email at houseofheroes@knology.com
Form a Company Team and build organizational morale and team spirit. Come together for a cause that touches so many in our community and your team will walk away, look back and see for themselves the changes they have made. The good feelings and the outcome will last beyond the final workday
Your sponsorship makes a difference and stays right there in the Clarksville TN community area. We have all been touched by an individual in the community who has served in the military or public safety. Maybe it is an employee or a family member. Whoever this person has been let this be your opportunity to Pay It Forward.  HOH is a grassroots Tennessee Community 501 c(3) non profit organization.
HOH needs your help as the April 5th, 2012 deadline is quickly approaching. We plan on painting the interior of the home as well as other general cleanup, installing handicap fixtures etc Help us to say thank you in honoring the service and sacrifice of both SGMT (Ret) Thomas & his bride of 63 years Let's make a difference together in their lives and in the Clarksville/ Ft. Campbell community.
Map
Join HOH for the debut of the House of Heroes Song
Come join HOH at the Listening Room Cafe in Nashville Tennessee on Friday, April 6th, 2012 from 7:00pm – 8:30 pm for the debut of the House of Heroes song by singer/songwriter Tim Maggart written by Joe Beck, Tim Maggart, and Bill Shore. The event will also include performances by Shelly Rann, Keni Thomas, Ron Hemby and Phil Keaggy.
You may also register and download the newly written House of Heroes song at http://www.houseofhoeroes.org/.