Topic: WHO
National Security Directive – 1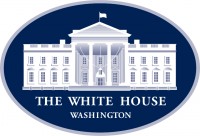 Washington, D.C. – Subject: United States Global Leadership to Strengthen the International COVID-19 Response and to Advance Global Health Security and Biological Preparedness
The coronavirus disease 2019 (COVID-19) pandemic is a grave reminder that biological threats, whether naturally occurring, accidental, or deliberate, can have significant and potentially existential consequences for humanity. This directive reaffirms Executive Order 13747 of November 4th, 2016, which made clear that these threats pose global challenges that require global solutions.
«Read the rest of this article»
His Excellency
Mr. António Guterres
Secretary-General
United Nations
New York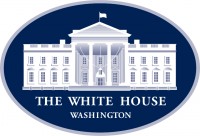 Washington, D.C. – Excellency:
This letter constitutes a retraction by the Government of the United States of the letter dated July 6th, 2020, notifying you that the Government of the United States intended to withdraw from the World Health Organization (WHO), effective July 6th, 2021. The United States intends to remain a member of the World Health Organization.
«Read the rest of this article»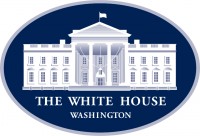 Washington, D.C. – American leaders from both parties stood down to China for 40 years. The Chinese Communist Party broke the rules on global trade, allowed Chinese firms to steal technology from American companies, and in turn destroyed entire sectors of our economy.

The corporate class and its chosen "experts," for their part, turned a blind eye to China's human rights abuses and crackdowns on speech.
«Read the rest of this article»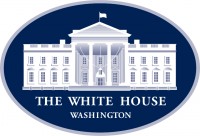 Washington, D.C. – President Donald Trump is on his way to Pennsylvania, one of many states where this Administration's blue-collar, middle-class agenda is making a difference.

Before China and the World Health Organization allowed COVID-19 Coronavirus to spread across the globe—a fact Democrats and liberal media outlets continue to ignore for partisan political reasons—America was in the midst of a massive blue-collar boom.

Wages rose, inequality fell, and the unemployment rate dipped to a 50-year low.
«Read the rest of this article»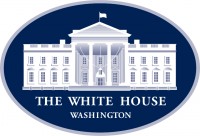 Washington, D.C. – This morning, President Donald Trump virtually addressed the 75th session of the United Nations General Assembly, where he explained how America is leading the global fight against an invisible enemy that has claimed countless lives in 188 countries:
"In the United States, we launched the most aggressive mobilization since the Second World War. We rapidly produced a record supply of ventilators, creating a surplus that allowed us to share them with friends and partners all around the globe. We pioneered life-saving treatments, reducing our fatality rate 85 percent since April," said President Trump.
«Read the rest of this article»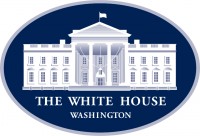 Washington, D.C. – PRESIDENT DONALD TRUMP: Thank you very much. Good afternoon. Thank you. I'm here today to talk about our relationship with China and several new measures to protect American security and prosperity.
China's pattern of misconduct is well known. For decades, they have ripped off the United States like no one has ever done before. Hundreds of billions of dollars a year were lost dealing with China, especially over the years during the prior administration.
«Read the rest of this article»

Clarksville, TN – Austin Peay State University (APSU) professor of political science, public management and criminal justice, Dr. Chinyere Ogbonna-McGruder likes to keep a close eye on public policy trends.
Her books have analyzed issues such as the Affordable Care Act and TennCare, and when the global COVID-19 Coronavirus pandemic struck earlier this spring, she decided to change the honors public policy class she planned to teach this summer.
«Read the rest of this article»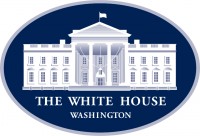 Washington, D.C. – "The Donald Trump Administration's long parade of deregulation—on everything from Title IX, to net neutrality, to environmental-impact statements, to joint employers—is among its biggest achievements. Amid the COVID-19 Coronavirus pandemic, this work has thankfully continued," The Wall Street Journal editorial board writes.
Yesterday, President Donald Trump took another big step with "an executive order telling government agencies to 'combat the economic consequences of COVID-19 Coronavirus with the same vigor and resourcefulness with which the fight against COVID-19 Coronavirus itself has been waged.'"
«Read the rest of this article»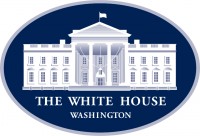 Washington, D.C. – The World Health Organization's response to COVID-19 Coronavirus has been filled with one misstep and cover-up after another.
American taxpayers send over $400 million to the WHO each year—about 10 times what China gives—for the privilege of watching this UN agency parrot Chinese government claims and put political correctness over saving lives.
«Read the rest of this article»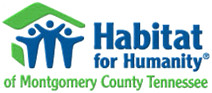 Clarksville, TN – Habitat for Humanity of Montgomery County, Tennessee (HFHMCTN) will reopen the Clarksville ReStore on Friday, May 8th, 2020.
The new store hours are Monday through Saturday from 10:00am to 5:00pm until further notice to give employees additional time to deep-clean the facility every morning.
«Read the rest of this article»