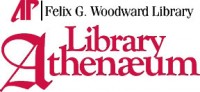 [1]To commemorate Veterans Day, Austin Peay State University Woodward Library will host a historically accurate theatrical performance of Gen. George Patton at 2 p.m., Nov. 10 in the Clement Auditorium, located on the University campus. The event is free and open to the public.
The portrayal, titled "General Patton's Christmas Prayer Miracle," will be performed by Larry Gates, a Brentwood securities investment adviser and 1952 APSU graduate.
The story is about how the Germans were defeating the allied armies and specifically the 101st Airborne Division (Air Assault) in Bastogne in late December 1944 during the Battle of the Bulge. According to Gates' story, the weather was terrible and declining. Patton, a devout Christian, was praying about the situation on Dec. 23, 1944. Patton was very angry with God about the situation and, specifically, the weather and railed against the Almighty. A chaplain, who overheard Patton's heated conversation with God, sat down to discuss the situation. During the conversation Patton asked the chaplain to write a prayer to be printed on the back of Patton's Christmas message to the troops the next day. The chaplain did what was asked of him and miracles began to happen.
Gates, who researched, wrote, choreographed and costumed the one-man act, is no stranger to being a thespian, having created similar monologues for more than 36 years. In 1991, Gates was performing a similar act called "Old Glory" when a spectator realized Gates might be interested in a story about Patton. While researching the play, Gates found and interviewed people who had actually worked with Patton during the war — two of whom were the late Howard and Pauline Murff of Nashville. He was an aide to Patton and she was a nurse with the 35th Evac Hospital in France. Both were at Bastogne during the Battle of the Bulge.
The event is part of the Library Athenaeum series at APSU. This being an accurate portrayal of Patton, the performance does involve some cursing and strong language.