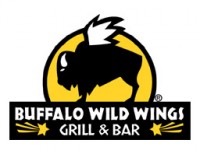 Clarksville, TN – Buffalo Wild Wings opened their first restaurant in Clarksville yesterday with the Grand opening that attracted several hundred people who were hoping to receive wings for a year. This Buffalo Wild Wings tradition gives the first 100 people to enter after the opening a coupon booklet that entitles them to free wings each week for a year.
The flow of customers was extremely heavy throughout the day and into the evening with people standing in lines out the door and into the parking lot while waiting for seating. The parking lot was filled to overflowing with vehicles parked on the grass and overflowed across the way to Books a Million and Kohl's Department Store lots. By the end of the day, the opening had broken all previous opening day records for the chain.
"We are noted for wings, beer, and sports" said Bob Cassady, the regional manager for the area. He continued "Our restaurants create an inviting neighborhood atmosphere that includes an extensive multi-media system, a full bar and an open layout. We appeal to sports fans and families alike."
The multimedia system is impressive, to give their patrons the best in sports coverage they have 50 TV's of various sizes in every corner that they could possibly have one. "A lot of our customers come to enjoy the UFC fights, which occur this Saturday. WWE Wrestling, and Austin Peay State University sports will also attract area sports fans to our restaurant." Cassidy said. For the non-sports fan, entertainment options include playing Buzztime® Trivia or video games including Golden Tee Golf.
The food is reasonably priced. Buffalo Wild Wings feature a variety of boldly flavored, made-to-order menu items including their Buffalo, New York-style chicken wings which can be spun in a wide array of 14 unique signature sauces, or covered with a variety of flavorful dry rubs. The sauces include scrumptious sounding names like Sweet BBQ, Teriyaki, Parmesan Garlic, Asian Zing, Caribbean Jerk, Mango Habanero, Desert Heat, all the way to Blazin' hot. They also have burgers, grilled ribs, BBQ, flatbreads, 13 sharable appetizers, tasty shrimp, and much more. For those who are dieting they offer a selection of salads.
For adults there is a large selection of domestic and imported beers on tap, including some local or regional micro-brews and a wide selection of bottled beers, wines, and liquor.
Lunch Madness is going to be popular with the business crowd. Free wifi is also available.
A flexible service model is used at the restaurant that allows their guests to choose among convenient dining options such as fast casual counter service, casual dining table service or take-out. A number of take-out parking spaces are available to ensure those dropping by to take food home can quickly find a space.
"The restaurant is very large, featuring various sections which allow seating of families in one area, while still having a lounge atmosphere in another, and for smokers there is an open air seating area." said Cassidy.
The high morale of the employees was clearly visible with waiters taking the time to become involved in ensuring their clients had a good time, while many others could be seen dancing along with the upbeat background music at times.
Buffalo Wild Wings in Clarksville is located at 110 South Hampton Plaza across from Governor's Square Mall, and next to Books a Million, and Starbucks Coffee. You can reach the restaurant by phone at 931-552-5327
Photo Gallery
Video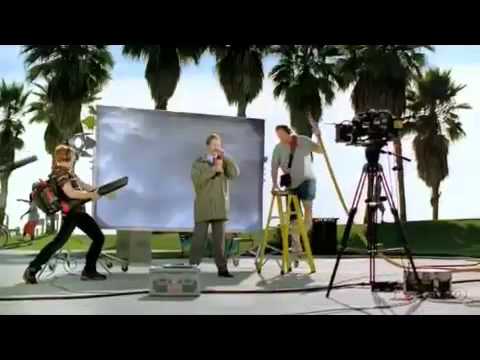 Map
About Bill Larson
Bill Larson is the Creator and Publisher of Clarksville Online, and works as a network administrator for Compu-Net Enterprises. He is politically and socially active in the community. Bill serves on the board of the Clarksville Community Concert Association, and is a member of the Friends of Dunbar Cave.

You can reach him via telephone at 931-249-0043 or via the email address below.
Sections
Business
Topics
Bob Cassady, Buffalo Wild Wings, Business Opening, Grand Opening, Hampton Place