Topic: Wisconsin
Improving Economy Brings 1.9 Million More Travelers, Consumers Pay Lowest Gas Prices in Nearly Four Years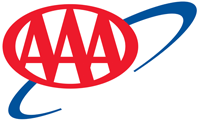 Tampa, FL – AAA Travel projects 46.3 million Americans will journey 50 miles or more from home during the Thanksgiving weekend, the highest volume for the holiday since 2007 and a 4.2 percent increase over 2013.
Almost 90 percent of travelers (41.3 million) will celebrate the holiday with a road trip and will enjoy the lowest gas prices in nearly four years. The Thanksgiving holiday travel period is defined as Wednesday, November 26th through Sunday, November 30th.

«Read the rest of this article»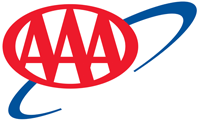 Tampa, FL – According to the National Highway Traffic Safety Administration (NHTSA), on Halloween night in 2012, almost half (48%) of all crash fatalities involved an impaired driver.
AAA and Bud Light want motorists to plan ahead this year if they will be out drinking. This means choosing a designated driver, staying where you are celebrating, using a cab or finding another form of sober transportation.
«Read the rest of this article»
AAA wants you to Be Smart, Be Safe and Be Seen this Halloween
Halloween Night Creates a Scary Combination for both Pedestrians and Motorists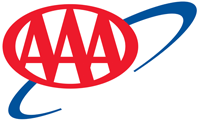 Tampa, FL – Halloween can be one of the most deadly nights of the year for both pedestrians and motorists. With the increased number of pedestrians trick-or-treating and party goers that could be impaired behind the wheel, it makes for a scary combination.
The National Highway Traffic Safety Administration (NHTSA) reports that Halloween is consistently one of the top three days for pedestrian injuries and fatalities.
«Read the rest of this article»
Residents can visit AAA.com/Gas to find the cheapest gas prices in town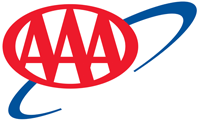 Tampa, FL – Beginning today, residents in Florida, Georgia and Tennessee can easily locate gas stations selling the cheapest gas in town. All you have to do is visit www.AAA.com/Gas , and look for the "Fuel Price Finder."
"Gas prices are already drifting lower, but this free tool will help motorists find the best deal possible," said Mark Jenkins, spokesman, AAA – The Auto Club Group. "The program does not require registration and is free whether you are a AAA member or not." «Read the rest of this article»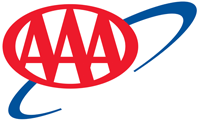 Tampa, FL – Gas prices remained relatively stagnant last week, falling a mere three hundredths of a cent nationwide.  Refinery outages in both Canada and Texas have caused the steady decline in gasoline to come to a halt and even spike in some markets. The Pensacola metro area in Florida saw a 6 cent rise in the average price of gas.
"Refinery maintenance, especially in the Gulf, is causing the tightening of supplies is some areas," said Josh Carrasco, spokesman, AAA – The Auto Club Group.  "As a result of these refinery issues, the downward pressure on gas prices motorists saw earlier in the month has stopped."
«Read the rest of this article»
45% prefer off-season travel, which can save hundreds of dollars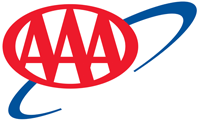 Tampa, FL – The summer travel season is over, but a new survey shows the majority of Americans are not ready to put their luggage away.
According to a recent AAA Consumer Pulse™ survey, three in four people plan to take at least one leisure trip of 50 miles or more, requiring overnight accommodations, in the next three months. Click here to view the survey.
«Read the rest of this article»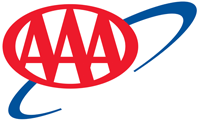 Tampa, FL – The Auto Club Group joins organizations nationwide to encourage parents and caregivers to make sure their children are riding in a safe seat.
"Three out of four car seats today are installed incorrectly," said Michele Harris, director of traffic safety culture, AAA – The Auto Club Group. "Too often, we see kids who are in a car seat that's installed incorrectly or not using an age-appropriate booster seat. It's a timely reminder to be sure children are safe and secure in the right seat for them."
«Read the rest of this article»
September is Life Insurance Awareness Month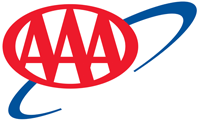 Tampa, FL – September is life insurance awareness month, but not everyone understands the importance of having this vital coverage. According to a recent AAA Consumer Pulse™ survey, one-third of residents (36%) don't have a life insurance policy.
Of the 36 percent of those who do not have life insurance, one-quarter (27%) do not see the need for a policy. Click here to view the entire survey by state. «Read the rest of this article»
AAA Foundation research reveals opportunities to produce smarter, safer drivers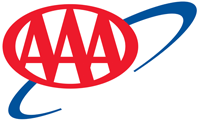 Tampa, FL – Although vehicle crashes remain the leading cause of death for teens, fewer new drivers are participating in what used to be considered a rite of passage – driver education.
State funding and requirements for these programs have declined over recent decades, leaving uneducated teen drivers vulnerable on America's roads.
New research from the AAA Foundation for Traffic Safety reveals that teens that skip this important step are involved in more crashes and receive more traffic convictions compared to their peers that participated in driver education. «Read the rest of this article»
Jimmy Nelson and Clint Coulter Named Recipients of the Robin Yount Performance Pitcher and Player of the Year Awards, Respectively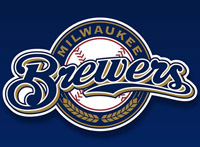 Milwaukee, WI – The Milwaukee Brewers have announced the recipients of the 2014 Robin Yount Performance Awards. Right-handed pitcher Jimmy Nelson was named Brewers Minor League Pitcher of the Year and catcher Clint Coulter was named Brewers Minor League Player of the Year.
Nelson, 25, went 10-2 with a 1.46 ERA in 17 games (16 starts) at Triple-A Nashville, including 114 strikeouts and 32 walks in 111.0 innings. He allowed just three home runs and held opponents to a .179 batting average.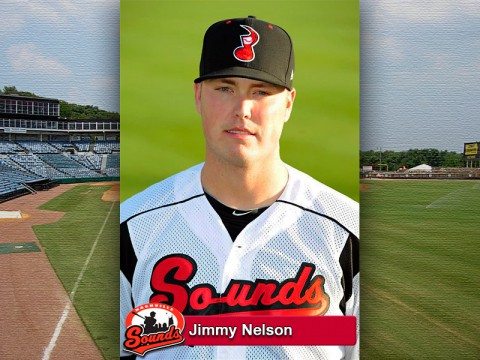 «Read the rest of this article»