Topic: Wisconsin
Optimistic Americans are dusting off credit cards, helping to boost overall holiday travel volume 1.9% over last year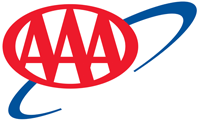 Tampa, FL - AAA Travel projects 41 million Americans will journey 50 miles or more from home during the Independence Day holiday weekend, a 1.9 percent increase from the 40.3 million people who traveled last year and a nearly 14 percent increase compared to the Memorial Day holiday weekend.
The majority of travelers will be celebrating their freedom with a road trip, with more than eight in 10 (34.8 million) choosing to travel by automobile, the highest level since 2007. «Read the rest of this article»

Nashville, TN – A quarantine for Emerald Ash Borer, an invasive insect that destroys ash trees has been expanded to include another Middle Tennessee county and five more northeastern Tennessee counties. Putnam, Sullivan, Washington, Unicoi, Carter and Johnson counties have been added to the list of areas restricted for the movement of ash trees and ash tree products.
This brings the total number of Tennessee counties under a state and federal EAB quarantine to 27.
«Read the rest of this article»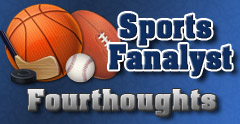 Clarksville, TN – Welcome to the first edition of Marlon Scott: Sports Fanalyst Fourthoughts
There is the real world, and then there is the sports world. A lot of people happily commute back and forth between the two. This is for those commuters, dressed like Clark Kent, but when they emerge from a McDonald's bathroom (due to lack of phone booths in 2014) they have on their favorite sports jersey and foam finger, ready to talk about the latest update that just popped up from the ESPN app on their smart phone.
«Read the rest of this article»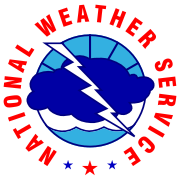 Montgomery County, TN – The National Weather Service has issued a Tornado Watch for the Clarksville Montgomery County Area. A Tornado watch 11 is in effect until 9:00pm CT.
The Tornado Watch is in effect for the following Tennessee counties: Benton County, Carroll County, Chester County, Crockett County, Decatur County, Dickson County, Dyer County, Fayette County, Gibson County, Hardeman County, Hardin County, Haywood County, Henderson County, Henry County, Hickman County, Houston County, Humphreys County, Lake County, Lauderdale County, Lewis County, Madison County, McNairy County, Montgomery County, Obion County, Perry County, Shelby County, Stewart County, Tipton County, Wayne County, and Weakley County. «Read the rest of this article»
Jimmy Cole Yawn Targets Middle Tennessee Consumers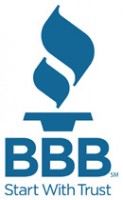 Clarksville, TN – The Better Business Bureau (BBB) warns Middle Tennessee residents of the business practices of Jimmy Cole Yawn, claiming to work for Wisconsin company, Crosseroads Tree Services located at 1317 South 15th Street, La Crosse, WI 54601, Phone: 608.769.4977.
Numerous complaints on file with BBB allege Mr. Yawn approached residents in Clarksville, TN and the Middle Tennessee area offering to perform tree removal services; however, after receiving payment, he failed to complete the work as promised. «Read the rest of this article»

Nashville, TN – The American Red Cross is helping people impacted by the frigid cold air covering two-thirds of the country, and offers steps people can take to stay safe during this dangerous weather.
"Our volunteers remain on stand-by to respond if there is a significant, unforeseen, emergency incident or event that displaces individuals from their normal place of dwelling which would cause us to open an emergency shelter," said David Kitchen, Regional Disaster Program Officer. "We have been closely monitoring the weather system for the past several days and as soon as we realized that the flash freeze had the potential to strand motorists as well as to cause life-threatening situations, we immediately began activating our disaster action plan." «Read the rest of this article»
Tennessee Titans (3-2) at Seattle Seahawks (4-1)
Sunday, October 13th, 2013 | 3:05pm CDT
CenturyLink Field | Seattle, WA | TV: CBS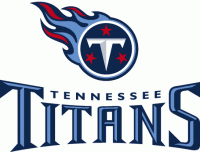 Nashville, TN – After playing three consecutive home games, the Tennessee Titans (3-2) go on the road this week to face the Seattle Seahawks (4-1), leaders of the NFC West. Kickoff at CenturyLink Field (capacity 67,000) is scheduled for 1:05pm PDT/3:05pm CDT on Sunday, October 13th.
This week's game will be televised regionally on CBS, including Nashville affiliate WTVF News-Channel 5. Greg Gumbel will handle play-by-play duties while Dan Dierdorf provides analysis.
«Read the rest of this article»

Madison, WI – Austin Peay State University men's golf team was able to keep its streak alive in the final round of the Badger Invitational, but it was not the finish the Govs were seeking.
Shooting its worst round (308) of the fall in windy University Ridge Ggolf Club conditions, Austin Peay slipped to fifth place in the final standings of the Wisconsin tournament. The Governors finished at 891 overall, making it 15 straight regular-season tournaments of at least a Top 5 finish.
«Read the rest of this article»

Madison, WI -The good news is Austin Peay State University men's golf team jumped four spots into second place after Day 2 of the Badger Invitational. The bad news is the Governors will need a near miracle finish to catch South Carolina in Tuesday's final round.
«Read the rest of this article»

Madison, WI – Austin Peay State University men's golf team is tied for sixth place after Day 1 of the Badger Invitational, being played at the University Ridge Golf Course.
The Governors shot an opening-round 2-over 290 on the par 7,259-yard course to sit eight strokes behind South Carolina.
«Read the rest of this article»