Topic: Wisconsin

Nashville, TN – The Tennessee Wildlife Resources Agency is reminding hunters, who travel beyond the state border, that they must be mindful of import restrictions before they return home. The restrictions are in an effort to keep chronic wasting disease (CWD) out of Tennessee.
The TWRA is concerned about hunters who pursue big game out of state in the cervid family, which includes white-tailed deer, elk, and moose. Currently, 24 states and two Canadian provinces are CWD positive.
«Read the rest of this article»
APSU Sports Information

Clarksville, TN – This summer you'll be able to find Austin Peay State University baseball players dotting rosters from Florida to Alaska and points in-between with 18 Governors continuing their baseball seasons in collegiate summer leagues across the United States and Canada.
Two Governors – pitcher Jacques Pucheu and utility man Malcolm Tipler – have made the long trek north to the land of the midnight sun, far from their southern roots. The duo are playing this summer for the Anchorage Glacier Pilots in the Alaska Baseball League, which begins its schedule Tuesday night.
«Read the rest of this article»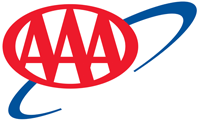 Tampa, FL – Gas prices have dropped slowly on the week. Today's national average price for a gallon of regular unleaded gasoline is $2.39, a three cents drop from one week ago; however, it is an increase of nine cents over last month and 18 cents more than this time last year. One year ago, the country was experiencing higher consumer demand and prices were increasing.
Fast forward to today, consumers are still experiencing higher gas prices over last year due to the OPEC agreement, but we are not seeing substantial increases at the pump due to increased gasoline inventories and low demand across the country.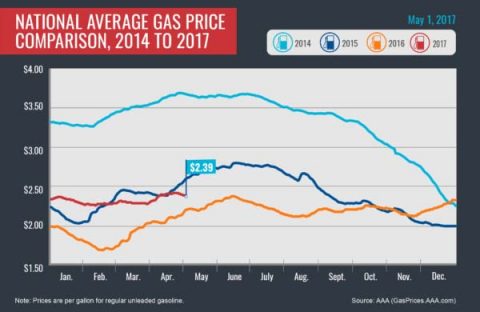 «Read the rest of this article»

Clarksville, TN – On Saturday, April 8th, 2017, around 3:39pm, K-9 Officer Josh Swaffer stopped a car for squealing tires and speeding in the area of Oak and E Street.
The car was being driven by a 15 year old male juvenile without a permit or driver's license. There was an adult passenger in the front seat of the vehicle who had allowed the juvenile to drive the vehicle; there were also other male juvenile passengers, 15 and 16 years old, in the vehicle.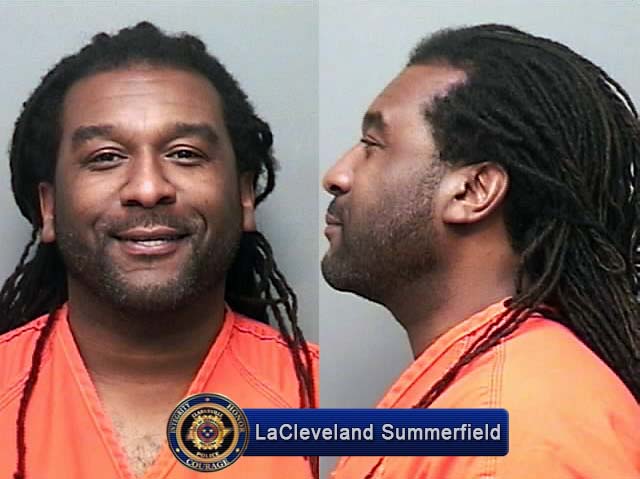 «Read the rest of this article»
Written by Leon Roberts
U.S. Army Corps of Engineers, Nashville District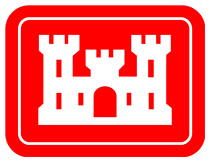 Nashville, TN – The U.S. Army Corps of Engineers Nashville District announces a new firewood policy is now in effect, and seeks the public's cooperation to prevent the spread of forest insects and disease at campgrounds in the Cumberland River Basin.
The new firewood policy requires visitors at the Nashville District's recreation areas, primitive campsites and 25 campgrounds to use only firewood that has been certified as heat-treated by U.S. Department of Agriculture or state natural resource agency.
«Read the rest of this article»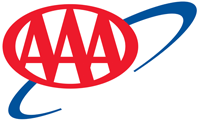 Tampa, FL – Continual growth in the number of U.S. oil rigs and the increased drilling it implies are raising expectations for a climb in domestic oil production. Additionally, increased U.S. crude oil production coupled with lower driving demand has kept downward pressure on the national average price at the pump, which has fallen for 21 consecutive days.
Today's national average price for regular unleaded gasoline is $2.27 per gallon, down four cents versus one week ago, five cents less than one month ago, but 47 cents more per gallon year-over-year.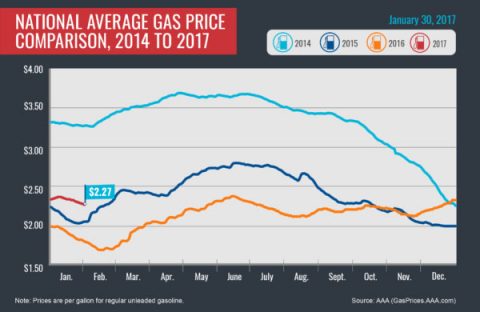 «Read the rest of this article»
Written by Sgt. William White
101st Airborne Division (Air Assault)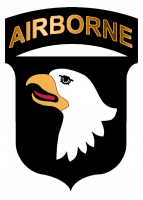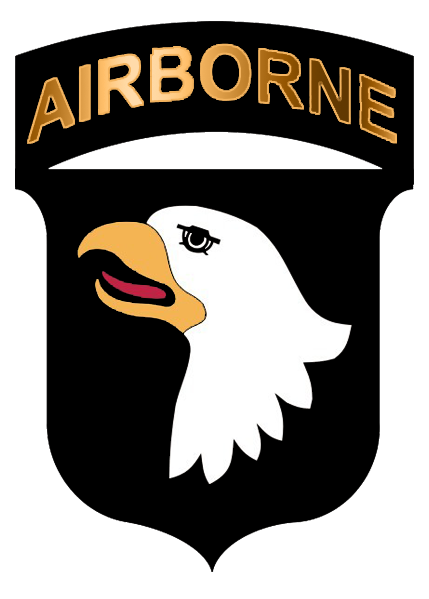 Fort Campbell, KY – The 101st Airborne Division (Air Assault) has opened a new chapter in its rendezvous with destiny. Maj. Gen. Gary J. Volesky, the 45th commanding general of the 101st, placed the division in the hands of Maj. Gen. Andrew P. Poppas, the incoming division commander, during a change of command ceremony January 19th, 2017.
During the ceremony, Lt. Gen. Stephen J. Townsend, XVIII Airborne Corps commander, praised Volesky's leadership during his command.
"Our Army couldn't have chosen a better leader to command this division two and a half years ago than Gary Volesky," Townsend said. "During his watch, elements of the 101st have deployed to Afghanistan, Iraq, Syria, Turkey, Liberia and a whole list of other nations around the world in support of both combat and shaping operations for our nation."
«Read the rest of this article»
Clarksville, TN – Kicking off the new year with it's annual open house and membership drive, the Tuckessee Chapter of the Harley Owner's Group (H.O.G), welcomed twelve new members to it's membership Saturday night.
Meeting at the H.O.G chapter house located at Appleton's Harley-Davidson in Clarksville, chapter director Jason Altenburg welcomed the membership with a review of the past year, and announcing plans for 2017. "We're excited about what we've got planned for this year" said Altenburg.
«Read the rest of this article»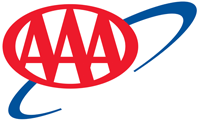 Tampa, FL – The New Year began with increased gas prices reaching today's average of $2.34 per gallon. The national average has moved higher for 34 of the past 35 days, largely due to market reactions to last fall's OPEC deal. Pump prices increased by five cents on the week, by 18 cents per gallon on the month, and are up by 34 cents on the year.
Moving into 2017, retail prices will continue to hinge on the ability of cartel countries to successfully implement production cuts, but retail averages are likely to increase leading up to the summer driving season as seasonal refinery maintenance gets underway this spring.
«Read the rest of this article»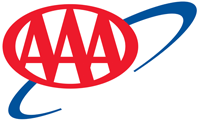 Tampa, FL – Retail averages have increased 28 of the past 30 days and prices have moved higher by fractions of a penny since Friday. The national average for regular unleaded gasoline currently sits at $2.29 per gallon, which is five cents more than one week ago, 16 cents more than one month ago and 29 cents more year-over-year.
Heading into 2017, gasoline demand is expected to drop drastically during the month of January following the busy holiday travel season.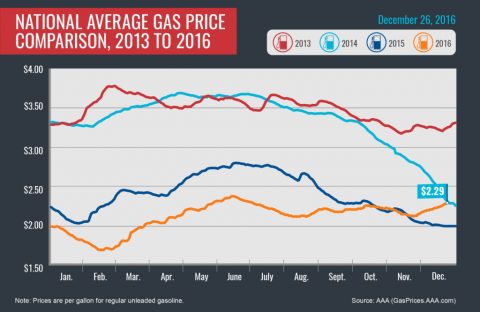 «Read the rest of this article»