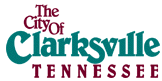 Development in the Exit 1 area is on hold. Mayor Johnny Piper announced the moratorium to the city's Gas and Water Committee, citing an overburdened sewer system and repeated back-ups of that system as the root cause.
It's one of those "no kidding" moments. Anyone paying attention should not be surprised, since the rapid rate of development in that area has surged far beyond the capabilities of its infrastructure that currently exists to support it.
Piper, in reporting to the Committee, said that the Hazelwood lift station, which serves 4500 homes, is overloaded; it's running at 100% capacity and has overflowed five times in the past year. Now the problem has become an issue with the Tennessee Department of Environment and Conservation. «Read the rest of this article»
The Austin Peay State University Jazz Combo and Symphonic Band will present two free concerts sponsored by the Department of Music and the Center of Excellence for the Creative Arts.
Under the direction of Andrea Brown, assistant band director at APSU, the APSU Symphonic Band concert will be held Friday, Nov. 30th, at 7:30 p.m. in the concert hall of the Music/Mass Communication Building.
This performance will feature works such as Greensleeves arranged by Alfred Reed, A Fresh Aire Christmas arranged by Calvin Custer, In the Bleak Midwinter by Gustav Holst, Russian Christmas Music by Alfred Reed and Sleigh Ride by Leroy Anderson.
Under the direction of David Steinquest, professor of music, the Jazz Combo concert will begin at 7:30 p.m. on Dec. 5th in the concert theater of the Music/Mass Communication Building. «Read the rest of this article»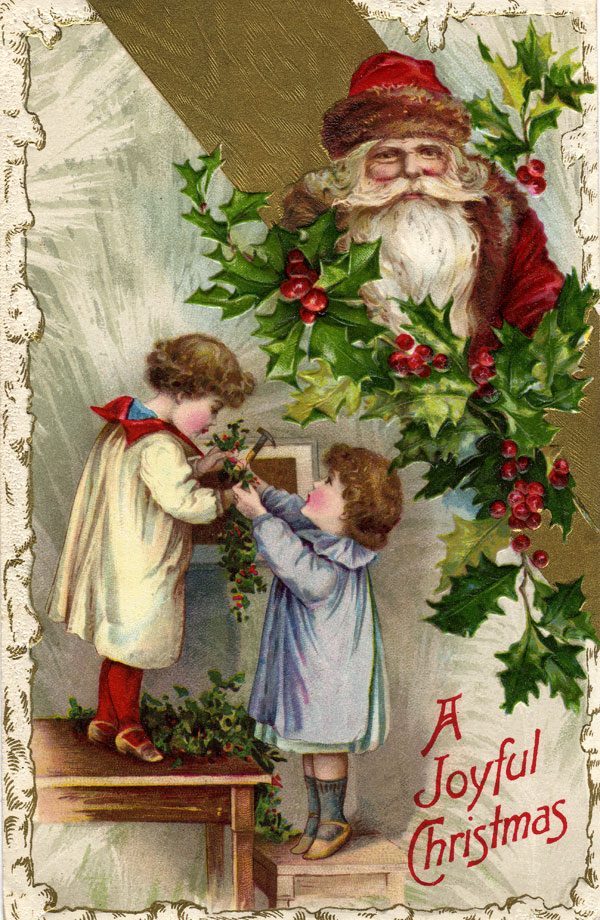 Santa Claus is coming to town…
Though he made an appearance at the recent lighting ceremony for Christmas on the Cumberland, he'll be back for another visit with Clarksville's children this weekend.
Montgomery County and the City of Clarksville will co-host Downtown for the Holidays on Saturday, December 1, immediately following Clarksville's 48th Annual Christmas Parade. The parade kicks off at 5 p.m.
This is a family-friendly event you won't want to miss with musical performances by the local R&B band, Eclipse. For more family fun, there will be free carriage rides downtown, and children can take home a hand-crafted toy made by the Tuckasee Woodturners and decorate a cookie with the Montgomery County Home Extension Office at Public Square. Visitors can also stop by the Gas & Water Department's Open House on the first floor at City Hall for free hot chocolate. «Read the rest of this article»

With their refusal to hear a San Diego County case yesterday regarding unannounced searching of homes of public assistance applicants, the Supreme Court once again turned noted English jurist William Blackstone on his head. In the view of the Roberts court, it is better that ten truly needy people suffer than one potential fraudster escape.Perhaps you just don't care. After all, it's just Cadillac welfare queens that the refusal applies to, right?
You better think again… «Read the rest of this article»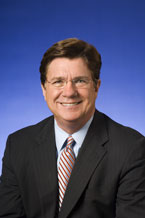 Tennessee House Majority Speaker Gary Odom will be the featured speaker at the Annual Montgomery County Democratic Party Christmas reception to be held Dec. 11 at 6 p.m. at the Smith-Trahern Mansion in downtown Clarksville.
Senator Rosalind Kurita, Speaker Pro Tempore, and Rep. Joseph Pitts of the 67th District are featured guests.
The MCDP is also asking for donations of American-made toys for the annual Fire Fighters Toy Drive. Toys may be brought to the party. the public at large is also asked to support the Firefighters toy drive with donations of toys that can be dropped off at any fire station in Clarksville.
For more information, call 931-216-9795 or 931-801-4821. Information on American made toys can be referenced at Clarksville Online's Nov. 25 story, Toy Shopping? Buy Made in the the USA".
In 2004, as U.S. Citizens prepared to elect a president, professors at Austin Peay State University were told that they would not be allowed to discuss the current election with students. On Tuesday, just over three years after that pivotal election year, a mock trial was held on campus, a trial that pitted the United States against its president, George W. Bush, for violations of the U.S. Constitution, the Bill of Rights and the Geneva Convention.
The trial was staged as part of a Constitutional Law I class taught by Professor Greg Rabidoux, Ph.D., J.D., and included a panel of Judges, Defense Counsel and Prosecutors, and witnesses; it filled room 308 of the Morgan Center and was a "dream come true" for many of us in the audience. Class member Michael Price said he "jumped" at the opportunity to be a prosecutor in this case.
Dr. Rabidoux and Defense Attorney DeJesus
«Read the rest of this article»
While America Sleeps … a new, intrusive plan is underfoot, and may be coming to a college near you.

Should cell phone ownership a requirement for college attendance? In the case of New Jersey's Montclair State University, every student will now be required to have a cell phone — not just any cellphone — but one with GPS technology that enables emergency locating of any student on campus — and it all in the interest of "public safety." The cost, however, is to be borne by the students to the tune of a $420 annual fee for the Sprint-operated cell phone, a cost bundled into the students' tuition bill. It's the first such student-bears-the-cost program in the country.
What do students get for their money? According to a report published by CBS 2 HD today, the Montclair University plan offers "50 peak minutes a month, unlimited text messaging to any carrier, unlimited campus-based data usage, and student activated emergency tracking." That implies students may use the system in case of emergency, yet the CBS report also referenced a comment, ostensibly supporting this intrusive program as a matter of safety, by Montclair Police Chief Paul Cell:
"What it does is allow students to have an extra pair or group of people watching over them when they are going from one location to another."
To me, that's the crux of the problem: not just the mandatory cost, but the eyes of big brother. «Read the rest of this article»
Clarksville lost a premier dining spot Sunday afternoon when Tandoor went up in flames. Owner Nasir Hakeem reported that he "smelled," investigated, and found an exterior sign on fire.
The flames spread through the attic and roof, spreading across the building and ultimately causing an estimated $150,000 in damage. The restaurant was open at the time of the fire but all staff and diners escaped without injury.
Hakeem had designed and built the restaurant, which is adjacent to the Governor Square Mall on Wilma Rudolph Boulevard. The restaurant also featured a smoking of "hookah" room.
Tandoor, which specialized in the cuisine of India, used tandoor ovens to make their exotic and delicious breads (naan) and other dishes. Clarksville Online reviewed Tandoor (3.7.07).
Tandoor was one of three distinctly unique and exceptional restaurants in the city. We hope Hakeem finds it possible to rebuild; he and his restaurant have been an asset to the city and the loss of this dining spot leaves a gap that will be difficult, if not impossible, to fill.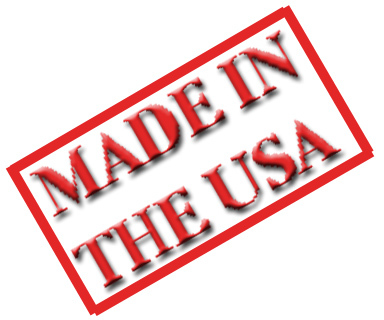 So you want to buy American as you check off that Christmas toy list? You can, though it may seem as if everything on the shelves was manufactured somewhere else. There are many American toy companies alive and thriving in the USA, including the Holgate Toy Company of St. Paul, Minnesota, which has been making children's toys since the days of George Washington (actually, since 1789).
It never ceases to amaze me how the simplest toys last the longest, not just in terms of the immediate attention span but in the kind of activities enjoyed by generation up generation of children. As a child, wooden toys and "old-fashioned" button and block toys were favorites, some bought, some handmade. You can find them in independent toy stores, country stores, and specialty children stores; "Made in America" toys are hardest to find when you are shopping in the mass market box-style chain stores.
The Holgate company is one of the premiere American-based toy manufacturers; their craftsmen created the My First Block Wagon, a simple pull toy filled with building blocks — it's a toy that several incarnations later comes in other sizes with ever more blocks. They created the Hickory Dickory Dock Clock, a variety of wooden stepping stools that is the wooden precursor to the plastic See and Say toy. Holgate makes myriad durable, colorful (and non-toxic) wooden toys. They also carry items such as cloth finger and walking puppets, and many infant and toddler toys as well as playthings for older children. «Read the rest of this article»
John earned his daily bread repairing TVs and installing antennas in the small Missouri town of Dixon, population 1,200, near Fort Leonard Wood. His most outstanding characteristics were competency, dedication, caring and generosity. He was also known for his leadership, loquaciousness and communicative nature. His in-depth knowledge and understanding of spirituality endeared him to this Methodist Pastor.
On a quiet afternoon we sat in his office and workshop discussing many issues of the town, community, and nations. During this exchange he stated an idea that still resonates with me and to which I can still say "Amen." Looking me in the eyes, he displayed his understanding of the teaching of religious leaders as he spoke.
"Pastor Charles," he said, "I believe the teachings of Jesus can be summarized in one brief sentence: "Be kind to each other.'" «Read the rest of this article»