Community celebrations give weekend celebrants variety as opportunities combine to support charity and sample diverse offerings of regional breweries.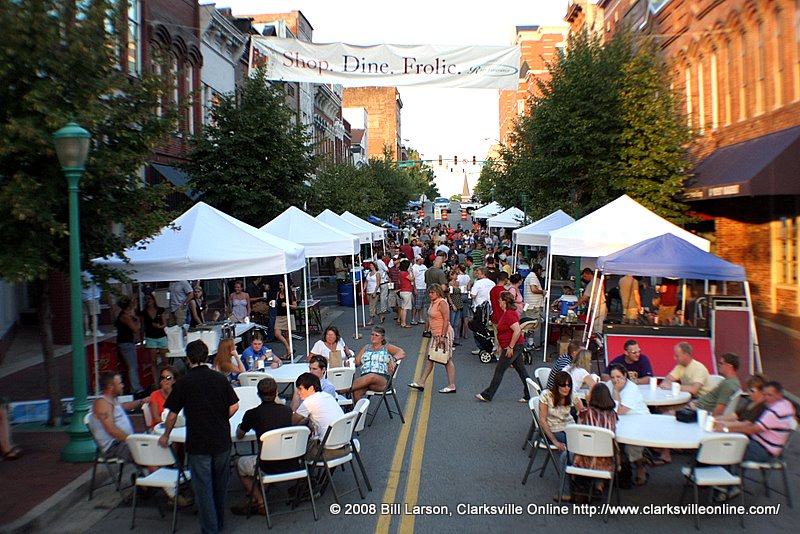 Two separate weekend events provided Clarksvillians with the opportunity to support a local charity group and also indulge in a street festival of beer tasting. Local Moose Lodge # 89 Masonic Lodge held its annual fish fry fundraiser Saturday afternoon and a weekend Brewers Festival tag-teamed the weekend to the benefit of the community.
The Moose Lodge  Fish Fry supports the Lodge's college scholarship program fund. With a goal of raising $2,000, fish dinners were served with efficiency and prompt speed. The dining hall of the Lodge was the eat-in site for those not wanting take-out service. Several customers came to pick up boxed orders as this writer observed the proceedings.
Rob Gouch, Lodge treasurer, oversaw the day's food servers team as supporters flowed in to show their support and dine with family friends and Lodge fellows. Golden fish fillets, coleslaw, hush puppies and fries were the components of the dinners.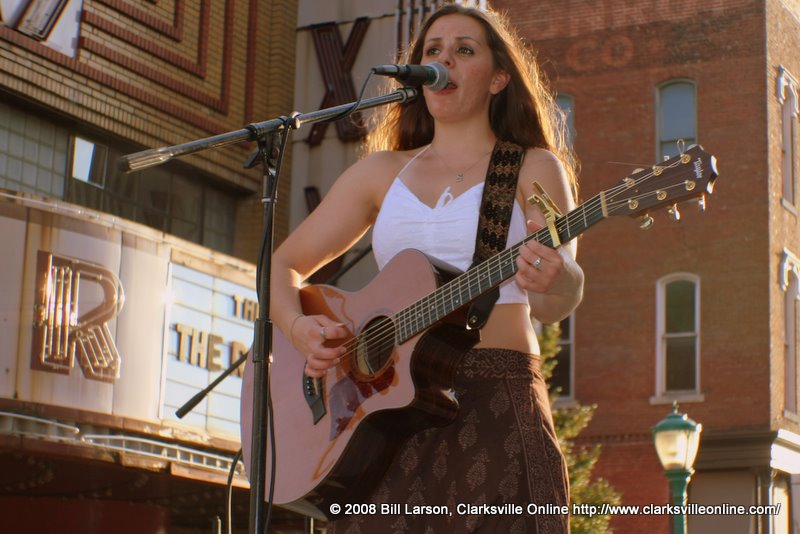 Leaving the fish fry, this writer made for the Franklin Street Brewers' Fest. The closed-off one block stretch of Franklin Street, from North 2nd Street to Public Square, was the scene of this annual beer fest. Live entertainment was provided by a rotating slate of music acts including Austin Hartley-Leonard.
Franklin Street merchants opened their doors to the flowing crowd which made this a well attended event. Along with the storefront businesses, the Roxy Theater and Downtown Artists Co-op, micro-breweries and major brand breweries and food vendors set up pedestrian tasting stations to provided patrons with ample samples of a diverse selection of beers, ales, lagers and stouts and gourmet cuisine to accompany.
Among the various vendors was Red Brick of Atlanta Brewing company; Magic Hat Brewing Company offering Circus Boy – The Hefewiezen; New Belgium Brewing offered Mothership Wit, a wheat beer, Fat Tire, an Amber Ale, 1554 – Enlightened Black Ale. New Belgium is a "green company," an environmentally friendly company utilizing green processes to grow their ingredients, harvest their waters and brew their product line.
Yuengling Brewery, America's oldest brewery, also manned a tasting booth. Their offerings included Black Tan, Traditional Larger, Light Larger and Porter. Local favorite, 'The Black Horse Pub' had a tasting station. Brewmasters Kevin Dimmock and Steve McKendree were quite pleased with the crowd turn out. They have developed their craft over a combined 15 years at The Blackhorse. The selections here were Barnstormer Red, an amber ale that is their most popular microbrew, and Belgian White, a wheat ale. Steve explained that the Barnstormer Red is a Caramel Malt in the English style, full-bodied, brewed with Hallertau hops.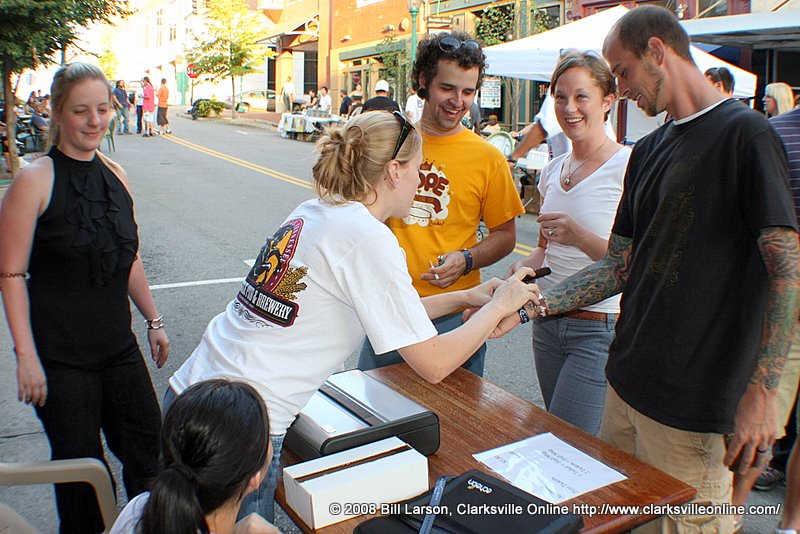 Patrons enjoying crawfish dinners, gourmet pizzas and stuffed tortillas as they strolled and sat at various bistro tables. Families, young and not so young filled the space, enjoying the food, the beverages and the music. Franklin Street's main business hub was well populated long into the evening. The vibe was friendly, relaxing and easy.