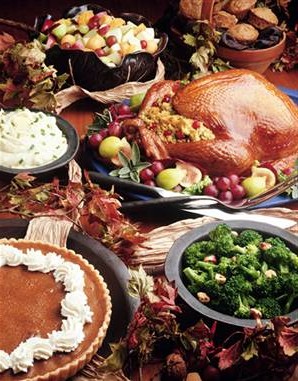 Hispanic Organization for Progress and Education (HOPE) has kicked off its food drive for its Fourth Annual Thanksgiving Dinner Collection. The non-profit Latino organization will accept donations of food, gift cards, or monetary gifts.
In a letter from Rosa Ponce, the group has outlined their plan for 2008, with a goal to collect food for 45 families. "in previous years, with your assistance, the goal is always exceeded."
She also explained how the dollars can be stretched: " Your donation of $70 will help support a family of 6, the dinner will include a turkey, stuffing, potatoes, cranberry sauce, green beans, macaroni and cheese, rice, beans, rolls, milk, eggs, and a pumpkin pie."
They would appreciate your support in the form of a gift card, non-perishable canned goods, turkeys, and other appropriate items for a family's holiday meal.
Donors may contact the group at (931) 249-5330 or (931) 980-6316,  and they will pick-up items at any location in Clarksville. "Thank you for all your support and for granting these families a memorable Thanksgiving with your generosity," Ponce said.
The last day we may receive donations is November 24th, so that they may deliver to the families on November 25th and 26th.