Topic: Thanksgiving Dinner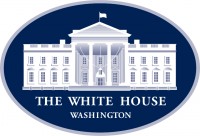 Bagram, Afghanistan – PRESIDENT TRUMP: Well, thank you very much. (Applause.) That was great. And we just had a nice Thanksgiving dinner. I thought I was going to be having it someplace else, and Senator Barrasso is a great friend of mine, and he said, "That'll be great if we did it." I said, "You come with me, John." And he came with me. John, thank you very much. Great friend of ours. He's a great senator and a great man. (Applause.)
And I want to thank General Milley. Special warrior. He's a special warrior. And I want to congratulate you also because I just saw some numbers that are incredible. ISIS — you're wiping them out left and right. There's almost nothing left in this area. (Applause.) You're not going to be lonely. And al-Qaeda, the same thing. And tremendous progress.
«Read the rest of this article»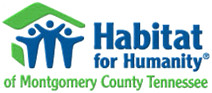 Clarksville, TN – Habitat for Humanity of Montgomery County is partnering with Urban Ministries of Clarksville to collect food or monetary donations to help provide Thanksgiving Holiday Meal Boxes for families in need in our community.
Those who are interested in helping can donate uncooked turkeys, hams, or nonperishable side items.
«Read the rest of this article»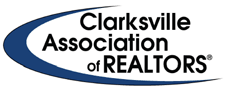 Clarksville, TN – The Clarksville Association of Realtors (CAR) and its Spreading Our Support (SOS) Foundation, are hosting it's inaugural Thanksgiving For All with the mission of providing Thanksgiving meals to 2,000 area families in need and are inviting all of Clarksville to participate.
«Read the rest of this article»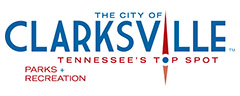 Clarksville, TN – Clarksville Parks and Recreation announces Burt-Cobb Recreation Center located at 1101 Franklin Street is giving back to the community by hosting its free annual Thanksgiving Feast from 5:30pm to 7:30pm on Thursday, November 16th, 2017.
«Read the rest of this article»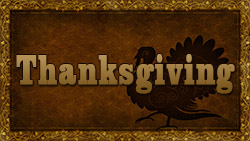 Clarksville, TN – New on my Healthy Eating Menu is a great tasting casserole.
The taste of sweet potatoes and bananas go together so naturally.
Its a tropical twist on the old sweet potato casserole. Try this recipe this Thanksgiving.
«Read the rest of this article»
Nashville, TN – What's the first thing that pops into your head when you think of Thanksgiving dinner? Most people would say turkey, but running a close second is probably dressing or stuffing, specifically cornbread dressing if you have Southern roots.
A tried and true recipe that dates back generations is traditional cornbread dressing, seasoned with onion, celery and sage. To spice up the holiday table this year, add a few non-traditional ingredients to the dressing that will likely be the start of a new Thanksgiving dinner tradition.
«Read the rest of this article»
Food safety steps hosts can incorporate into their favorite recipes this Thanksgiving, reducing the risk of food poisoning from Salmonella and other pathogens provided by USDA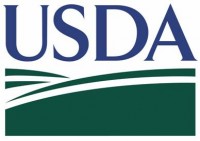 Washington, D.C. – Celebrity chefs and cooking magazines are advocating the newest trends in cooking a turkey once again. Whether you use a tried-and-true recipe or a creative new method, the U.S. Department of Agriculture's Food Safety and Inspection Service (FSIS) wants to help you cook it safely.
Once you choose a recipe, pair these steps with your cooking instructions to prepare a turkey that is both delicious and safe for your family.
«Read the rest of this article»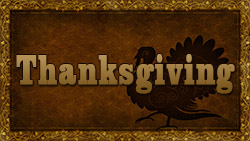 Clarksville, TN – For Thanksgiving and Christmas dinners, most families have traditions including what to eat. Isn't it time you tried a couple of new recipes to add to the feast?
Here are a few tried and true recipes that I've gleaned from friends and relatives over the years. All are easy to make and don't require hours to prepare!
«Read the rest of this article»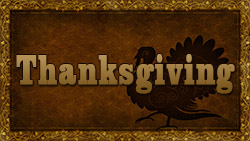 Clarksville, TN – You don't have much room for an elaborate flower or fruit arrangement in the center of the table by the time you put a turkey, ham or standing rib roast and all the trimmings on the table at Thanksgiving, let's face it.
As Uncle John tries to pass the sweet potatoes to Aunt Nellie across the table, those tall taper candles can quickly turn into a fire hazard.
What's the poor hostess to do?
«Read the rest of this article»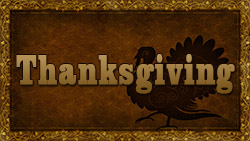 Clarksville, TN – For the past eleven years, I've been brining the turkey for Thanksgiving. It makes a delicious, tender, juicy bird. And its really not difficult to do! Here are instructions and some brine recipes for you to use this year.
To brine a turkey you will need a large pot that will hold the whole bird in the brine and a space in the frig large enough to store it for a day.
«Read the rest of this article»