Party the Tennessee Trails way by taking a walk with us on New Year's Eve.  Meet at McGregor Park on Riverside at 9 p.m. tonight and walk around downtown with spry Tennessee Trail members, Suva (pictured in red coat) and Jack Bastin (white cap), who lead and follow the group.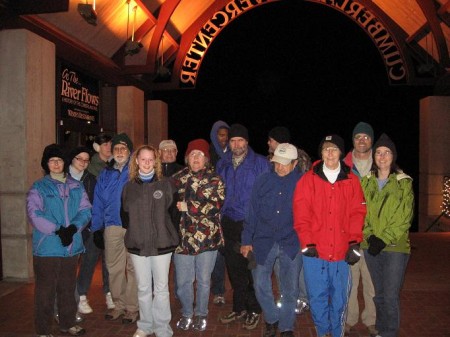 It's an easy walk but consider that we will go up stairs and uphill from the park.  Wear appropriate clothing.  No paper party hats required and no throw-up bibs needed.  This walking party enjoys being sober.
Ask Suva and Jack about the 8 mile annual hike that Tennessee Trails does the following New Year's day at Montgomery Bell Park.