The Clarksville Salvation Army  will celebrate the completion of its new Emergency Shelter on Kraft Street with an Open House on Sunday, February 22, from 1-4 p.m., with a special program at 1:30 p.m.
Clarksville Online toured the facility Thursday with Majors Grady and Shelly Pearson, and the shelter's volunteer  contractor, James Amos. The Pearsons are  on their second tour in the Queen City, having been stationed here from 1997 through 2000.
Pearson said the new facility is "Phase I" of the Salvation Army's project, noting that the new lawn in front of the building is "temporary."
"Phase II is a church that will also be used as a multipurpose facility for the Salvation Army's social services, children's activities  and programs, and more."
Major Grady Pearson is proud of the fact that the new shelter is "100% paid for; no debt." At a total of $502,000 for the energy-efficient building and all its furnishings and equipment, the bill came to $56 dollars a square foot.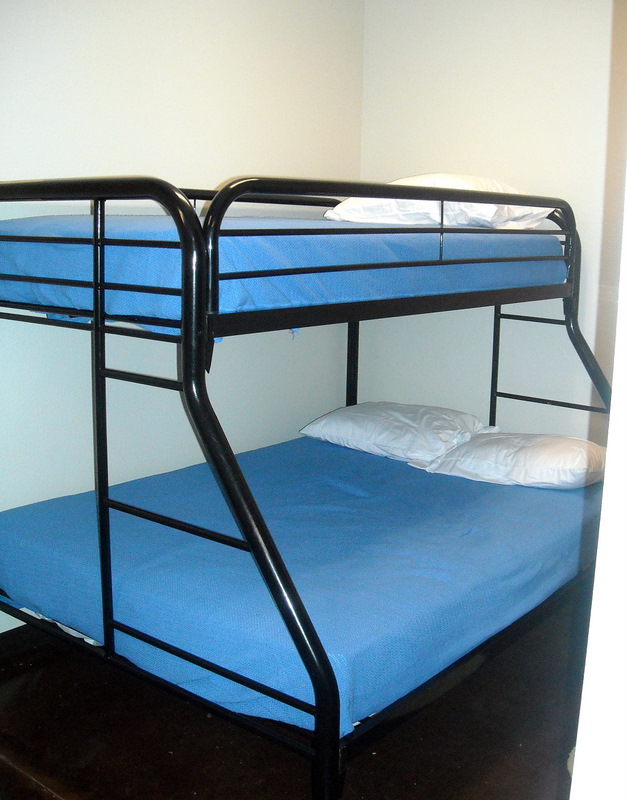 Pearson said the shelter has already begun housing homeless individuals  in need of emergency, and by 4 p.m. on Thursday had 21 of its beds booked for the night, which promised to be another unseasonably cold one in Clarksville. The new shelter has 24 beds for men (six men to a room in bunk beds), 18 for women (six women to a room in bunk beds), and four rooms that can accommodate a family of five, for a maximum capacity of 68 guests per night. The men's quarters are housed toward the back of the building, the women's quarters to the front, and the family rooms tucked in at the front end of each of those hallways.
Client's are allowed to stay in shelter for only 30 days, and during that time must actively seek employment. Anyone who does not participate in activities leading to self-sufficiency may asked to leave as early as two weeks into the program. At the same time, if someone is really trying, is putting in the effort, their stay "might" be extended. They also assist families in obtaining child care if that is a barrier to employment.
The shelter is open from 6 p.m., overnight to 7 a.m.  Potential residents may come to the shelter during the day to request a bed for the night, but no one is allowed in prior to 6 p.m.
While the rooms are compact and fitted with lockers for the individuals, there is a unique element of comfort awaiting each guest: handmade quilts.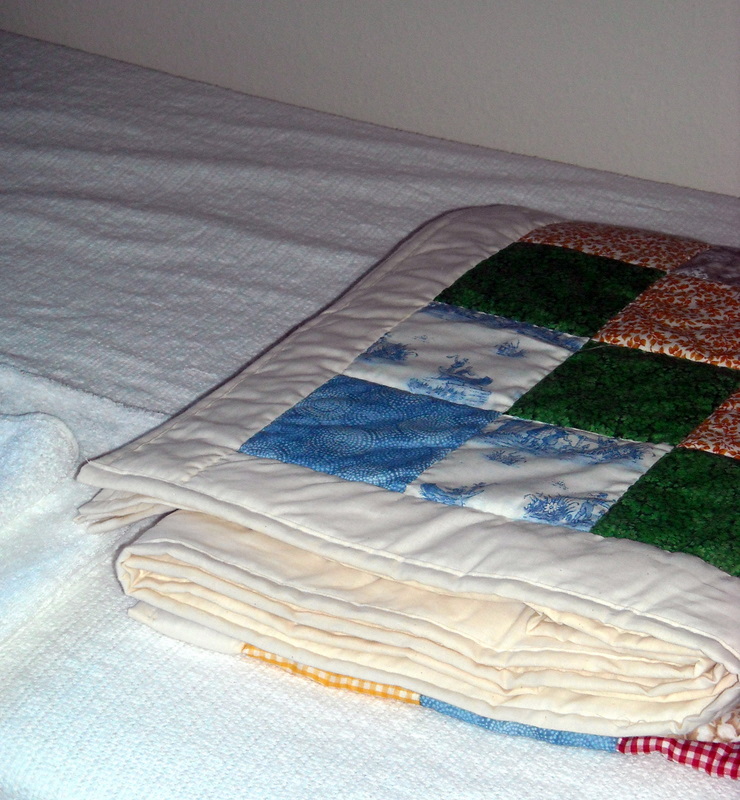 Jo Cameron of Clarksville "made a quilt a day, 55 quilts in all, in the shelter," Major Pearson said, pointing to the carefully folded quilts on the foot of every bed. While the individual squares were machine-stitched, the quilt top and back with a batting fill were hand quilted with 1/8 inch stitches — a lot of hand work when measured in terms of one quilt a day. "A labor of love," Pearson said of Cameron's work.
Upon entering the shelter, one is immediately facing a registration and security window, where, on this day, Scott Mead, social services director for the shelter, is sitting at his desk tracking the images from multiple cameras keep track of activity and access to the building. All common areas are monitored; actual bedrooms and bathrooms are not. A waiting area is simply but comfortably furnished with durable brown leather sofas, as are the men's and women's living rooms, each of which holds two sofas and a television set. Furniture was donated by Furniture Connection.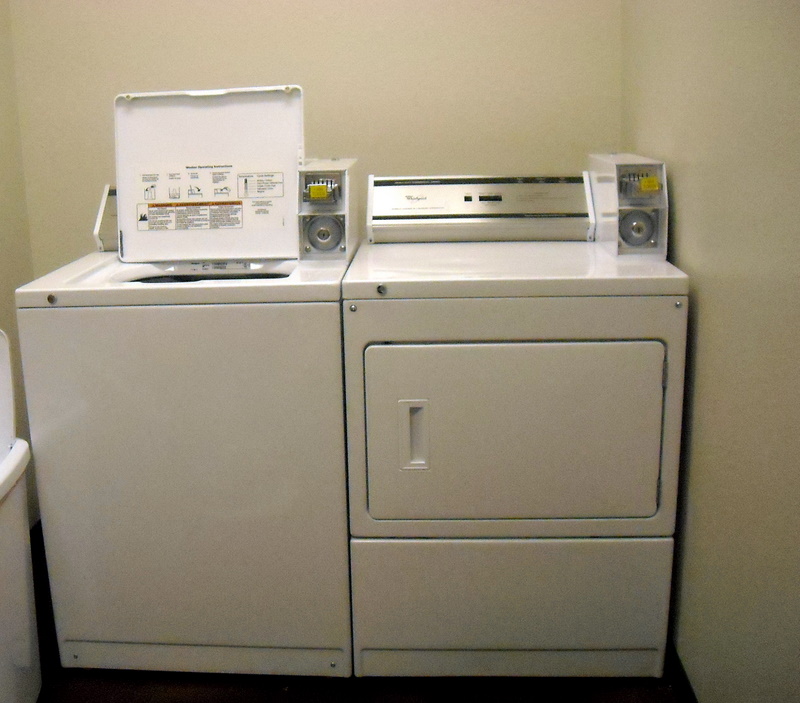 As the shelter is readied for its formal opening on Sunday, they still have a wish list: additional twin fitted sheets,toiletry items in small or travel sizes, food, cleaning supplies and more pots and pans. Volunteer opportunities include working at the family thrift store, fundraising, meal preparation, and the holiday Angel tree and bell ringing. Donations can be made in the form of money or donations to the family thrift store.
An industrial size washer and dryer that handles linens for the shelter, and is capable of washing all the linens in use throughout the facility in a single load. A commercial Whirlpool washer/dryer combination, another gift from a patron,  is used by shelter residents can be operated by tokens obtained at the front desk.  A donor provided all the linens for use at the shelter.
A new stainless steel commercial kitchen is ready for the supper and breakfasts served to residents.  For the time being, the spacious dining area doubles as a chapel on Sundays. The shelter's freezers are outside; commercial grade structures at the back of the building, protected by security fencing and monitoring. One step from kitchen door to two state-of-the-art walk-in units.
Even the water connections are innovative: a small walk-in corridor houses all the connections. A plumber can select whatever line may have a problem or leak and work on that section without disrupting water use to the rest of the facility.
Major Pearson noted that the Salvation Army, in addition to having paid off the new building in full before it opened, also has approximately $250,000 earmarked for the new church building, with an additional $250,000 yet to be raised.
"We won't break ground until we can pay for what we build. No debt," Major Pearson said. The sale of the old Greenwood Street property will be applied toward new construction costs as well as operating expenses.The Salvation Army requires between $140,000-$180,000 to operate for a year. "People don't understand the working part." Major Pearson noted that salaries must be paid to the small but necessary staff and the store, while it also generates some revenue, must also be maintained.
"People don't realize that we do not receive national funds for this. In fact, we tithe 10% back," Major Pearson explained.
Major Pearson said that the closing of the old Greenwood shelter "opened up the city's eyes to the need for shelter services in Clarksville."