The Montgomery County Democratic Party held their annual meeting Saturday at the Clarksville Civic Center, electing a slate of officers for the coming year.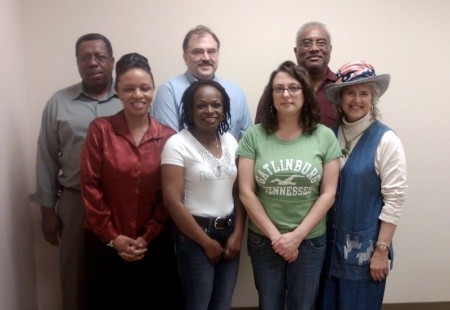 Gene Lewis was unanimously re-elected MCDP  chairman, with Kim Smith as 1st vice-chair, Keith Jackson as 2nd vice-chair, Robert Lewis as 3rd vice chair, and Kate Ravels as 4th vice-chair.
Barbara Brown was voted treasurer for the group, with Rene Poindexter as secretary. Thirty-eight party members were appointed to the executive committee and by-laws for the organization were approved in a unanimous vote.
The MCDP meets monthly at 7 p.m.  at the Smith-Trahern Mansion on McClure Street. The Democratic Women's group meets that same evening at 6 p.m., prior to the MCDP session.