Topic: MCDP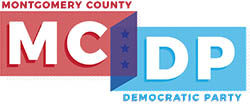 Montgomery County, TN – The Montgomery County Democratic Party's first-ever high school internship program has started with 11 students across the Clarksville-Montgomery County School System (CMCSS).
The collection of local teens, ranging from sophomores to seniors, are now working alongside the MCDP to grow their professional skills in event planning, graphic design, photography, writing, and community organization.
«Read the rest of this article»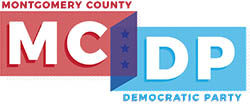 Montgomery County, TN – The Montgomery County Democratic Party invites the community to hear prominent political figures discuss key issues on relevant topics affecting our state and country.
Panel participants will be U.S. Senate Candidate James Mackler, Justin Kanew of The Tennessee Holler, and State Representatives Jason Hodges (Clarksville), Darren Jernigan (Nashville), and London Lamar (Memphis).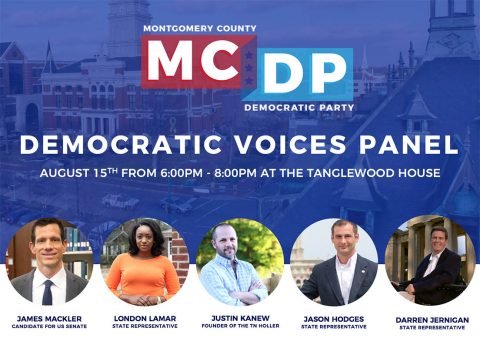 «Read the rest of this article»
Clarksville, TN – The Montgomery County Democratic Party gathered at the Smith Trahern mansion on December 11 to celebrate Christmas and to honor local volunteers and Montgomery County's statesmen for their service.
State Senator Tim Barnes received a plaque noting his service to the party and to his Montgomery County constituency over the past four years. The party also recognized State Representatives Joe Pitts and John Tidwell who will both continue the elected offices.
«Read the rest of this article»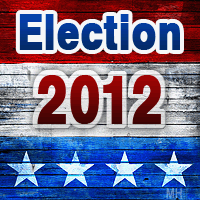 Montgomery County, TN – The Montgomery County Democratic Party will host its annual "Celebrating Labor" fundraiser on September 22nd from 5:00pm-7:00pm at IAM Local 1296 Union Hall, 121 Union Hall Road (off Wilma Rudolph Boulevard.) in Clarksville Tennessee.
This event honors the American workforce and Union labor. «Read the rest of this article»
The Montgomery County Democratic Party held their annual meeting Saturday at the Clarksville Civic Center, electing a slate of officers for the coming year.
Gene Lewis was unanimously re-elected MCDP  chairman, with Kim Smith as 1st vice-chair, Keith Jackson as 2nd vice-chair, Robert Lewis as 3rd vice chair, and Kate Ravels as 4th vice-chair. «Read the rest of this article»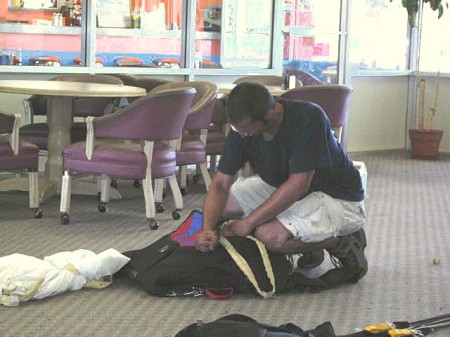 The past several months have provided a wealth of images and topics to be covered. Local and regional interests have drawn my attention, eye and words to their descriptive influences.
I thought it a fitting action to showcase the ninety or more days of news coverage to give you, our readers, a glimpse at just how much effort goes into bringing you information and news of your world. Not every image presented here will have been previously included in a published news story. Some of these images are background material and some are just for visual impression. Often we see things which are inspirational, if not exactly newsworthy or pertinent to the immediate story. They have to wait for special coverage like this to have their day. «Read the rest of this article»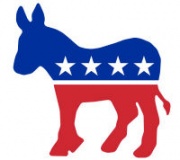 Last chance to get Obama/Biden yard signs.
The Montgomery County Democratic Party has received its last shipment of Obama/Biden yard signs and bumper stickers for the 2008 Election. Signs are available now at MCDP headquarters at Madison Street and University Drive during regular business hours, from 9 a.m. to 6 p.m. weekdays and 9 a.m. to 3 p.m. Saturday.
A spokesman for MCDP said once these signs are gone, "they are gone."  He noted that demand has been high, and previous shipments have been depleted 'within days."
For more information, call MCDP at 931- 552-5523.
The Montgomery County Democratic Party and Clarksville for Obama now have a good supply of campaign buttons, bumber stickers and yard signs available at the Democratic headquarters on the corner of Madision and University Drive. The office is open from 10 a.m. to 6 p.m., Monday through Saturday, for a small donation.
Those who signed up on the waiting list will be called to pick up their signs. The Dems are also seeking volunteers to work at campaign headquarters and to assist with special events.
The Montgomery County Democratic Party in Partnership with Clarksville For Obama will host a Campaign Fundraiser and Rally for Barack Obama on Thursday, September 18, at 5:30 p.m. at Machinists Union Hall Building, 121 Union Hall Road,  Clarksville (behind the Wyatt Johnson car dealership on Wilma Rudolph Blvd).
Special guests include Kim McMillan, Former Majority Leader, Tennessee House of Representatives; Joe Pitts, Tennessee State Representative (District 67); Jerry Martin, State Campaign Director for Barack Obama; Wade Mundy, Communications Director, Tennessee State Democratic Party; and Jerry Lee, Tennessee AFL-CIO Union President.
The MCDP and Clarksville for Obama will serve food and refreshments. the event is open to the public and a $10.00 or higher donation is requested. For additional Information, call 931-378-1999
The Montgomery Copunty Democratic party will hold their monthly meeting on Tuesday, August 26, at 7 p.m. at the new Democratic party headquarters, 534 Madison Street at 7 p.m. We will be accepting volunteers to staff the headquarters during this election campaign. For more information about the MCDP or to volunteer for the Election 2008 campaign, call headquarters at 931- 552-5523. The office will be staffed full time with the conclusion of the Democratic National Convention.