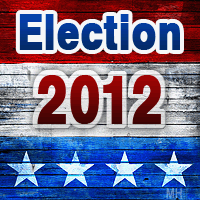 Montgomery County, TN – The Montgomery County Democratic Party will host its annual "Celebrating Labor" fundraiser on September 22nd from 5:00pm-7:00pm at IAM Local 1296 Union Hall, 121 Union Hall Road (off Wilma Rudolph Boulevard.) in Clarksville Tennessee.
This event honors the American workforce and Union labor.
According to MCDP Chairman Gene Lewis, apart from rallying behind President Obama,  the evening's roster includes:
State Senator Tim Barnes (State Senate – District 22)
State Representative Joe Pitts (TN District 67/unopposed)
State Representative John C. Tidwell
Congressional District 7 Candidate Credo Amouzouvik.
Senator Barnes is seeking another term at the State House and runs on his record of service including bills "That support veterans and their families, protect our residents and neighbors from deadly poisons, and reduce government waste and spending, saving millions in taxpayer dollars."
Representative Tidwell has served Tennessee for over a decade but is new to the Clarksville area. He is a familiar and popular face in District 74 (Houston, Humphreys, Perry, and parts of Hickman and Maury Counties) and has now been redistricted to the western part of Montgomery County.
Representative Pitts serves District 67 covers much of Clarksville, including New Providence, Bel-Air, St. Bethlehem, Lincoln Homes, Brandon Hills, and several other areas.
The "Celebrate Labor" event includes a dinner, a chance to hear and meet with the candidates, and a raffle in which many items represent the work or history of Union labor.
Tickets to this event are $30.00 per person or $50.00 per couple.
For additional information contact Gene Lewis, MCDP Chairman, at or call 931.801.6209 or Christine Anne Piesyk at 931.905.1943.