Topic: 7th Congressional District of Tennessee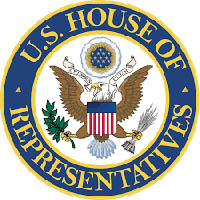 Washington, D.C. – U.S. Representative Mark Green's office is accepting applications for nominations to the U.S. military service academies. The deadline for applying for a U.S. military service academy nomination is 5:00pm on Friday, November 1st, 2019. The application is open to students in Tennessee's 7th Congressional District.
The honor of attending a military service academy comes with the obligation and commitment to serve in the military for a minimum of five years upon graduation.
«Read the rest of this article»
5th Generation Tennessean, public servant and Special Forces Green Beret to bring life of dedication, service to the U.S. Congress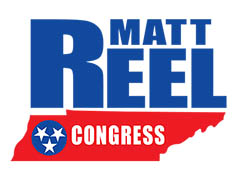 Centerville, TN – Matt Reel, a 5th generation Tennessean and Special Forces Green Beret with a long history of public service, has announced that he will run for Tennessee's 7th Congressional District. Matt, who has spent his life serving not only the people of his home state, but also his country as a member of the Untied States Army Special Forces, will bring his dedication and experience to Congress as an advocate for the people of Tennessee's 7th District.
Coming from a long line of service members, preachers, teachers and farmers, Matt and his family have lived, worked and attended school in every corner of Tennessee's 7th Congressional District.
«Read the rest of this article»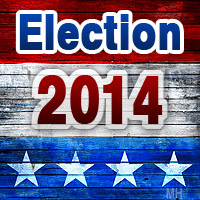 Clarksville, TN – Across Tennessee yesterday, the voters went to the polls to select their representatives for a variety of Federal, State, and Local offices. In Montgomery County voters cast ballots for the Tennessee Governor, U.S. Senator, a Congressman , three Tennessee House seats, the Clarksville City Mayor, and half of the city council seats. Voters also cast ballots on 4 seperate Amendments to the Tennessee Constitution, and a local referendum on allowing retail food stores to offer sell wine in Clarksville; all were approved. Voter turnout was exceptionally low with just 8.09% of the voters choosing to cast ballots in Montgomery county.
In a hard-fought race to become the next Mayor of the city of Clarksville, current Mayor Kim McMillan was reelected with 46.47% of the vote. Challengers Bill Summers and Jeff Burkart split 53.45% of the vote.
«Read the rest of this article»
Chalks endorsement of Blackburn up to a 'business decision'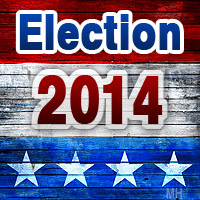 Clarksville, TN – Gannett's Nashville paper, the Tennessean, has endorsed the incumbent rather than retired Iraqi War veteran Dan Cramer, in the race for Tennessee's 7th congressional district. Cramer expressed amusement at the paper's choice but said he understands how supporting the presumed "safe bet" is a better business decision.
"I am always grateful and honored by any endorsement," Cramer said, "But one of the realities of politics is that not everyone will agree with you 100% of the time. In the case of the Tennessean's choice, I can see how their financial interests are better served by endorsing a presumed strong incumbent, but I think there are some interesting inconsistencies in their reasoning.
«Read the rest of this article»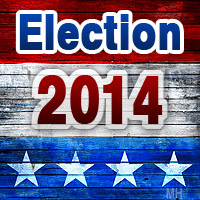 Brentwood, TN – Congressman Marsha Blackburn received the endorsement from the Council for Citizens Against Government Waste PAC, or CCAGW PAC, yesterday. Congressman Blackburn was once again, named "Taypayer Hero," due to her CCAGW lifetime score of 92%.
CCAGW PAC Chairman Tom Schatz stated, "During her tenure, Rep. Blackburn has served the citizens of Tennessee with great distinction and has evinced an abiding commitment to fiscal conservatism. On top of her prestigious voting record, she has worked with her colleagues to restrain the growth of federal spending to help make government more accountable and transparent to taxpayers."
«Read the rest of this article»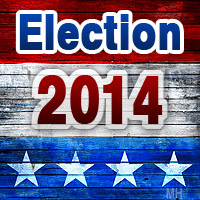 Nashville, TN – US Congressional candidate Dan Cramer, of Clarksville, received a vital endorsement from the AFL-CIO this week, earning the recommendation of the state's largest federation of labor unions.
The group decided Thursday that it would support Cramer in his bid for Tennessee's 7th district seat. Cramer's opponent in the race is incumbent Republican Marsha Blackburn.
«Read the rest of this article»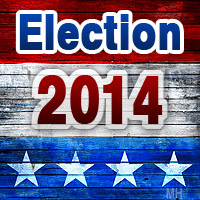 Clarksville, TN – Although Credo Amouzouvik has not yet attained  "household name" status, his candidacy for District 7 Congressman is gaining momentum fast. Mike A. Padgett III, President of the United  Steelworkers of America, District 9 Local 501-G, announced the endorsement of Credo on June 4th at Credo for U.S. Congress campaign Headquarters, 322 Union  Street, in Clarksville.
"I am running to represent the hard-working men and women of America,"  insists Credo. "We can't take away the unions; if we do, we'll go back  to the days of slavery. Your boss can tell you to work any number of  hours or you'll be fired. Workers will have no one to back you. Your  choices will be to do what you're told or you don't eat."
«Read the rest of this article»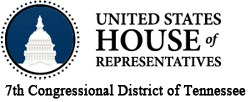 Washington, D.C. –  Tennessee Congressman Marsha Blackburn has been busy working on new legislation ahead of Congress reconvening on January 14th, 2013.
After working through the so called "Fiscal Cliff," which Blackburn voted against, the congressman plans to introduce the "Stop Mergers, Acquisitions, and Risky Takeovers Supplied by American Labor and Entrepreneurship Act of 2013," or "Smart Sale Act. «Read the rest of this article»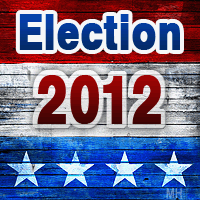 This is an election year in the 7th Congressional District of Tennessee, but based on Marsha Blackburn's recent actions you wouldn't know it. Blackburn seems to feel that she has a god given entitlement to her re-election, and that she doesn't need to bother spending time during the election season actually campaigning for the votes of the residents of our district.
Indeed at a recent all candidates debate held as a part of the Lawrence County Business and Professional Women forum Blackburn didn't bother to show up to speak to her constituents.
«Read the rest of this article»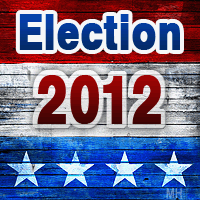 Montgomery County, TN – The Montgomery County Democratic Party will host its annual "Celebrating Labor" fundraiser on September 22nd from 5:00pm-7:00pm at IAM Local 1296 Union Hall, 121 Union Hall Road (off Wilma Rudolph Boulevard.) in Clarksville Tennessee.
This event honors the American workforce and Union labor. «Read the rest of this article»