Topic: John C. Tidwell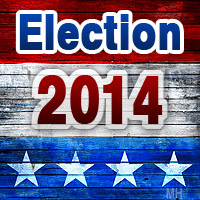 Clarksville, TN – On Tuesday, July 22nd, 2014, the Clarksville Association of Realtors and the Clarksville Home Builders Association will be hosting a Political Candidate Forum featuring candidates running in the August 2014 State Primary and County General Election.
The Political Candidate Forum will take place at the Montgomery County Civic Hall located at 350 Pageant Lane, Suite 201, beginning at 8:15am. «Read the rest of this article»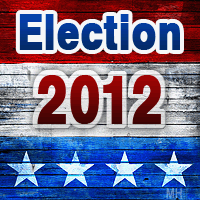 Montgomery County, TN – The Montgomery County Democratic Party will host its annual "Celebrating Labor" fundraiser on September 22nd from 5:00pm-7:00pm at IAM Local 1296 Union Hall, 121 Union Hall Road (off Wilma Rudolph Boulevard.) in Clarksville Tennessee.
This event honors the American workforce and Union labor. «Read the rest of this article»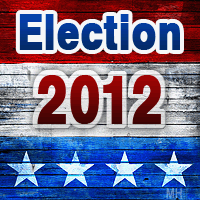 Clarksville, TN – As voting districts came to a close yesterday, one thing was evident; Montgomery County voter turnout exceptionally low, with just 7.06% of registered voters turning out to do their civic duty. 3,947 people early voted, or cast an absentee ballot; with just 2,897 people voting on election day.
Clarksville Online polled voter turnout at six random districts yesterday afternoon. District 6B at Bethel Baptist Church had 34 voters as of 2:00pm. District 4A at Montgomery Central Middle School had 107 voters by 2:00pm. District 5A at Smith School had 45 voters at 2:40pm. District 6A at Cumberland Heights School had 109 voters by 2:45pm. District 4B at the Old Jostens Building had 49 voters as of 3:05pm.
«Read the rest of this article»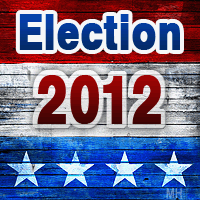 Cunningham, TN – The 104th Lone Oak Picnic was held Saturday, July 28th by the Central Civitan Club at the Civitan Building on Alonzo Place. The Lone Oak Picnic has a long standing tradition of candidates running for election giving speeches during the event. Clarksville Online videoed each candidate's speech for those unable to attend.
The Lone Oak Picnic is always the last Saturday in July. This is also the last weekend before the state primary election which makes it a great opportunity for the candidates to get in front of voters one last time.
«Read the rest of this article»
Nashville, TN – It has been an honor to serve as the Tennessee State Representative of the 74th district and today I am declaring my bid for re-election. I will continue to focus on what is important for the people of Humphreys, Houston and the western part of Montgomery County.  Over the past years I have had a strong focus on constituency needs, education, environment and veteran issues.
I was born to two school teachers, my mother a math teacher and father a science and agriculture teacher. After graduating from Castle Heights Military Academy located in Lebanon, Tennessee,  I attended the University of Tennessee – Knoxville were I received a Bachelor of Science degree in Civil Engineering. Currently I hold a Professional License and I am also a member of the Caldwell Masonic Lodge.
«Read the rest of this article»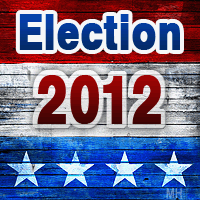 Clarksville, TN – Visit a local festival like the Third Annual Hilltop Barbecue Cook-off and you'll find politicians getting their message out. I ran into two of the Democrats who were working the crowd on Saturday and both had a lot to say about what is going on in Tennessee and what needs to be changed.
First, I talked with Credo Amouzouvik who is running for against Republican Representative Marsha Blackburn in the Seventh Congressional District of Tennessee. Credo is a combat-wounded Iraq war veteran and is medically retired. He immigrated and became a U.S. Citizen from the West African nation of Togo.
«Read the rest of this article»
Clarksville, TN – The Third Annual Hilltop Barbecue Cook-off featured 12 teams competing in four categories for top prize of $250.00 plus a trophy. Second prize was $75.00 with a trophy and third prize was a plaque. Each judge rated the chicken, pulled pork, ribs or beef brisket for taste, appearance, and texture on a scale from one to ten.
«Read the rest of this article»