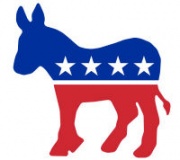 Last chance to get Obama/Biden yard signs.
The Montgomery County Democratic Party has received its last shipment of Obama/Biden yard signs and bumper stickers for the 2008 Election. Signs are available now at MCDP headquarters at Madison Street and University Drive during regular business hours, from 9 a.m. to 6 p.m. weekdays and 9 a.m. to 3 p.m. Saturday.
A spokesman for MCDP said once these signs are gone, "they are gone."  He noted that demand has been high, and previous shipments have been depleted 'within days."
For more information, call MCDP at 931- 552-5523.