Grant Will Fund Efforts to "Electrify" Truck Stops Across Tennessee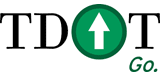 NASHVILLE – Governor Bredesen announced today that the Environmental Protection Agency has selected the Tennessee Department of Transportation to receive a $2 million American Reinvestment and Recovery Act discretionary grant to begin equipping truck stops across the state with truck stop electrification (TSE) technology.  Truck stop electrification systems provide heating and cooling for sleeper cab compartments and power to run electrical appliances, such as computers and microwaves. TSE systems also allow trucks outfitted with on-board equipment to "plug in" to operate necessary systems without idling the engine.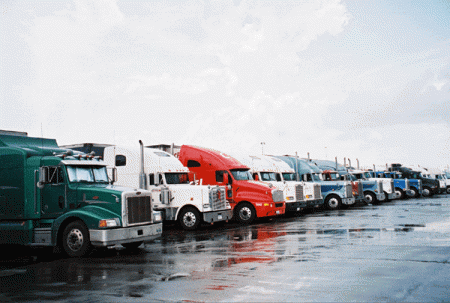 "To help improve highway safety, truck drivers are required to rest for 10 hours after driving 11 hours, and trucks idling for extended periods impact air quality and can be costly for their drivers," said Bredesen.  "The electrification infrastructure that will be installed through this Recovery Act grant will allow truck drivers across Tennessee to reduce diesel emissions, save money and remain comfortable when resting." «Read the rest of this article»
Clarksville Arts & Heritage Development Council, City of Clarksville Parks & Recreation and Roxy Productions, Inc. awarded matching grants.

NASHVILLE – Senator Tim Barnes has released the list of grant award recipients from the Tennessee Arts Commission for Fiscal Year 2010 (July 1, 2009 – June 30, 2010) in the 22nd district, which includes Cheatham, Houston and Montgomery Counties.
The Clarksville Arts and Heritage Development Council received  $7,400.
City of Clarksville Department of Parks and Recreation received $4,600.
Roxy Productions, Inc. received $25,000
The Houston County Arts Council received $6,650
"The arts are important; they improve education when integrated into curriculum, contribute to our economy, and make our communities exciting," stated Sen. Barnes. "The organizations that will benefit from these grants this year will be able to continue to provide Montgomery County with invaluable services that enhance our daily lives." «Read the rest of this article»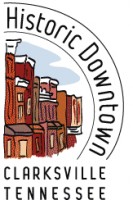 You're invited to join the merchants of Historic Downtown Clarksville for The monthly Art Walk, on July 2nd from 5 – 8 p.m. Paige King from Hodgepodge sent us this information about July's artistic extravaganza.
Visions Metaphysical Boutique will host Deborah Raleigh-Chandler, oils–impressionistic, still life; Afton Chandler, acrylics–modern, impressionistic; Amanda Harrison, acrylics–modern, impressionistic (some new pieces); Linda Cain, handcrafted sterling silver & gemstone jewelry (some new pieces).
The Roxy Regional Theatre–Clarksville's Center for Arts and Education, will host the work of Beverly Parker Riggins in the Peg Harvill Gallery. The subject matter includes architecture from historic downtown Clarksville. They are large digital prints from manipulated polaroid transfer images. For the performing arts, enjoy Disney's Mulan, Jr. playing at 6pm and tickets for the hit musical RENT will be on sale in the lobby. «Read the rest of this article»

WASHINGTON – U.S. Rep. John Tanner issued the following statement regarding his opposition to "cap and trade" legislation (H.R. 2454), which passed the House of Representatives Friday without Tanner's support.
"We share the concerns of many in West and Middle Tennessee about the negative impact this legislation, as passed by the House, could have on families, small businesses and farmers in the 8th District, many of whom already face tough times because of today's unprecedented economic challenges. «Read the rest of this article»
WASHINGTON – The U.S. Department of Housing and Urban Development today joined President Obama's commemoration of the tenth anniversary of the Supreme Court's Olmstead decision by announcing that it will offer rental assistance to 4,000 non-elderly families with disabilities, including 1,000 vouchers specifically targeted to those transitioning out of nursing homes and other care facilities. Through its funding notice, HUD is seeking comment from public housing authorities and others to ensure this critically needed assistance is distributed and administered in the most effective manner possible.
Today's announcement coincides with the tenth anniversary of the Supreme Court's ruling in Olmstead v. L.C. & E.W. which affirmed the rights of individuals with disabilities to live independently. To commemorate this landmark decision, President Obama declared 2009 the Year of Community Living.
"As individuals with disabilities leave institutional care, it is essential that they have housing options that will allow them to live independently," said HUD Secretary Shaun Donovan. «Read the rest of this article»
Commissioner Halts Lane Closures Surrounding Holiday Period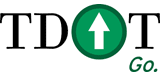 Nashville – Road construction won't slow travelers through Tennessee this July 4th holiday weekend. The Tennessee Department of Transportation will suspend all interstate construction that requires lane closures beginning at midnight on Thursday, July 2.
"We want travelers on Tennessee's roadways to get to their destinations safely and efficiently," said Commissioner Gerald Nicely. "Suspending lane closures during the holiday period is one way to ensure that travelers don't have to contend with the additional stress of construction-related lane closures as they travel across our state."
No lane closure activity will occur on interstates or state highways from midnight on Thursday, July 2 until 6:00 a.m. Monday, July 6. This will provide maximum roadway capacity for holiday travelers. Some long-term lane closures will remain in place in order to ensure safety. «Read the rest of this article»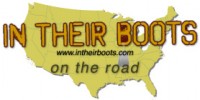 Brave New Foundation has contacted the Clarksville Freethinkers for Peace and Civil Liberties regarding a documentary film they are going to be shooting in Clarksville.  They wish to show how our community relates on a day to day basis with the soldiers of the 101st Airborne Division, and how the soldiers have been doing since their return home.  They would like to hear stories from soldier's, their families, relatives, friends, neighbors, and people from the community who interact with them.  Brave New Foundations purpose in making this film is to show the world on how our lives intertwine the lives of our soldiers.  Be brave, don't be shy, speak up!  Check out the In their Boots web site, they've done some great work.
To be considered for participation, contact Debbie Boen of the Clarksville Freethinkers for Peace and Civil Liberties, or Amanda Spain, the producer of  "In Their Boots" with a synopsis of your story. «Read the rest of this article»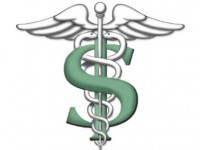 The national debate on health reform has uncovered innumerable "health care horror stories" in which cancer patients worry more about their bills than their malignancy or where pregnant women are laid off and dropped from their insurance soon before their due date.  These stories are tragic, and unconscionable for the richest country in the world, however, as a physician, this is not my typical experience.  Instead, what I see every day is patients with private health insurance who cannot afford the copays for their medications, delays in treatment as I grovel for prior authorization with a non-physician utilization reviewer, and patients stuck with huge bills for routine services that they thought they were covered for.
In my practice, patients have a mix of private and public coverage.  While I work with some extremely impoverished patients who qualify for public insurance through Medicaid, it is the people with employee sponsored private insurance who are most at risk for roadblocks to care.  As a primary care physician, it is hard enough to fit all of the recommended screening, health education, and chronic disease management that complex patients need into a fifteen minute visit.  When the burden of battling with insurance companies is added to the equation, there is no way that I can succeed.  My patients, especially the ones with private insurance, are forced to deal with the high copays, denials of claims, and delays in care. «Read the rest of this article»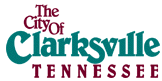 The weekly Clarksville Parks and Recreation Department Recreation Report provides Clarksvillians with a glimpse at the activities and events that are available from the Parks and Recreation Department for them to enjoy together as a family. This weeks highlights include:
Downtown Market
Summer Youth Programs
Hershey Track and Field
Movies in the Park
Independence Day Celebration
«Read the rest of this article»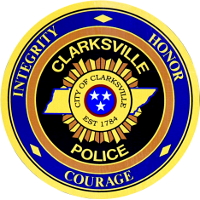 We need the public's assistance to help identify the deceased male that was found on June 25, 2009 at approximately 7:32 p.m. in the water near the West Fork Bridge off of the 101st Parkway. His description is:
White male
Between 20-50 years of age
5'6″ tall
Approximately 200-215 pounds
Wearing blue jeans and a white or gray pullover type shirt and also grayish colored sweatshirt
Black Slip-on boots (above the ankle)
Black hair
No scars/marks/tattoos
Please call Detective Tim Finley, 931-648-0656, ext 4008 or the TIPSLINE 931-645-8477.