Grant Will Fund Efforts to "Electrify" Truck Stops Across Tennessee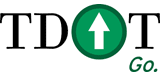 NASHVILLE – Governor Bredesen announced today that the Environmental Protection Agency has selected the Tennessee Department of Transportation to receive a $2 million American Reinvestment and Recovery Act discretionary grant to begin equipping truck stops across the state with truck stop electrification (TSE) technology.  Truck stop electrification systems provide heating and cooling for sleeper cab compartments and power to run electrical appliances, such as computers and microwaves. TSE systems also allow trucks outfitted with on-board equipment to "plug in" to operate necessary systems without idling the engine.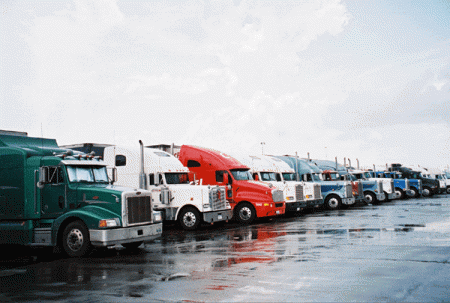 "To help improve highway safety, truck drivers are required to rest for 10 hours after driving 11 hours, and trucks idling for extended periods impact air quality and can be costly for their drivers," said Bredesen.  "The electrification infrastructure that will be installed through this Recovery Act grant will allow truck drivers across Tennessee to reduce diesel emissions, save money and remain comfortable when resting."
The project titled, "Reducing Idling Emissions from Heavy-Duty Diesel Trucks: Tennessee's Green Corridor Approach to Truck Stop Electrification," was one of 99 projects in the southeast submitted to EPA for Recovery Act discretionary grant funds to improve air quality.  The project will also save trucking companies the cost of fuel that would be used when idling.  The EPA estimates that annual fuel savings could exceed $3,240 per truck parking space.
"This grant is a great investment in environmental protection and will provide long-term economic benefits for Tennessee," said Stan Meiburg, EPA Acting Regional Administrator in Atlanta.  "This funding will go a long way in helping to bolster the economy and protect public health and the environment by creating green jobs that improve air quality."
The U.S. Department of Transportation estimates that approximately 5,000 truck stops in the United States offer parking and other services, including fueling stations, restaurants, stores, and showers.  The Recovery Act grant award will allow TDOT to solicit competitive grant applications from truck stop companies to purchase and install TSE technology at truck parking spaces at 6-10 truck stops along Tennessee's interstate corridors.
"Avoiding unnecessary engine idling is a simple, practical way to protect air quality, especially for large diesel trucks, because it saves fuel and money, and reduces harmful emissions," said TDOT Commissioner Nicely.  "This project is another step toward achieving cleaner transportation in Tennessee, and we look forward to partnering with truck stops across the state to provide truckers with another practical option to reduce engine idling and save money."
To prepare their applications, truck stops will seek bids from TSE technology vendors. Truck stops may request up to 100 percent funding, although adding match dollars will strengthen their application. Grant selection criteria will include the truck stop's proximity to areas with large volumes of diesel trucks, cost-effectiveness in terms of average cost per TSE parking space, the match (if any) provided by the company, amenities offered by the truck stop to attract truckers, the quality of the truck stop marketing plan, willingness to establish idle-free zones at the truck stop, and ease of access from the interstate.
The request for truck stop applications will be published in early July and will allow about 60 days for the preparation of applications. Information on the program will be posted on the TDOT website at www.Tennessee.gov/tdot/recovery.