Topic: Environmental Protection Agency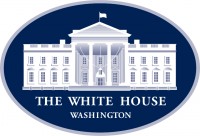 Washington, D.C. – Before visiting Ohio today, August 6th, 2020, President Donald Trump just signed an executive order to expand "Made in America" production, bring manufacturing jobs back to the United States, and ensure that our citizens have access to the life-saving medicines they need.

These actions come at a crucial time "as we fight this battle against the invisible enemy from China," White House Director of Trade & Manufacturing Policy Peter Navarro says.
«Read the rest of this article»
«Read the rest of this article»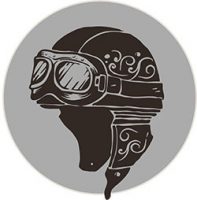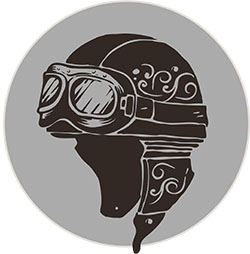 Clarksville, TN – Last year I wrote an article about Ethanol, and its effects on motorcycles and small engines. You can read it here.
I'm not an expert on much, especially motorcycles. I don't give advice, I share my experiences and opinions. I learn by riding and by riding with other brothers who know WAY more about being a biker than me.
I've made it clear that Dodging the Roadkill, is about my personal journey and the people and places I meet along the way. I learn from my friends and followers and by trying new things. I've learned so much over the course of these three years, it's unbelievable and those of you who follow my blog have enlightened me on many things.
«Read the rest of this article»
Clarksville Gas and Water Department annual report shows water supply is safe, reliable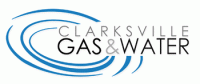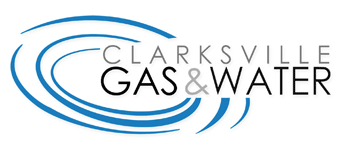 Clarksville, TN – Clarksville Gas and Water's Annual Drinking Water Quality Report confirms the City's water treatment plant continues to deliver safe and reliable drinking water that exceeds federal and state standards.

The report, also known as the "Consumer Confidence Report," allows water consumers to see the results achieved by the Clarksville water system from January 1st to December 31st, 2017, in its efforts to monitor water quality and to prevent health risks.
«Read the rest of this article»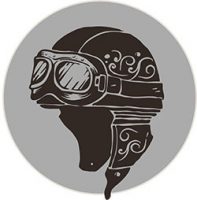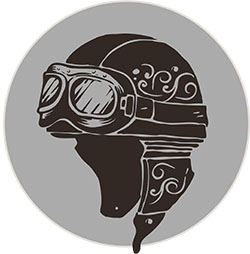 Clarksville, TN – I recently posed the question on my Dodging the Roadkill Facebook page about what grade of fuel do most bikers use? I have always pumped "high grade" octane. Knowing that most pumps have up to 10% Ethanol.
I also learned that a lot of bikers don't use high grade gas. They use regular gas, but also put additives in their tank.
The American Motorcycle Association has voiced it's opposition to any increase in the amount of Ethanol in gas as higher blends of this corn based product could damage motorcycles, ATV's and smaller engines.
The Government disagrees. Or maybe they don't care.
«Read the rest of this article»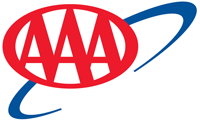 Knoxville, TN – According to new research from AAA, eliminating the spare tire may leave more than 30 million drivers helpless at the roadside. Automakers have been under increased pressure from the Department of Transportation and the Environmental Protection Agency to produce more fuel-efficient vehicles.
One way to accomplish this is by removing the spare tire and replacing it with tire inflator kits. This reduces the weight of the vehicle providing for better fuel performance.  AAA urges automakers to put consumer interests first and rethink eliminating the spare tire.
«Read the rest of this article»

Montgomery County, TN – Representatives from organizations that were certified in 2013 opted to attend a CMC Green Certification Refresher Class where they were brought up-to-date on the latest environmental concerns in our community, discussed their own impacts on the environment and shared their continued improvements.
«Read the rest of this article»
Risk Guide for 48 Fruits and Vegetables from 14 Countries; Choosing Organic Always the Safest Choice but in Many Cases Conventional Can Be As Low Risk

Yonkers, NY – Fresh produce is an important part of a healthy diet.  A new study by Consumer Reports looks at the risks of pesticide residues for 48 fruits and vegetables from around the globe to come up with guidelines to help consumers reduce their exposure to these toxic chemicals.
An accompanying 40-page report, "Pesticide Use in Produce," from Consumer Reports' Food Safety and Sustainability Center provides a closer look at the consequences of pesticide use for those who produce food, wildlife, and the environment. «Read the rest of this article»
Government reduces gas price forecast despite recent increase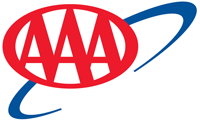 Tampa, FL – Gasoline prices shot up 7 cents last week. The current national average price for a gallon of regular unleaded is $2.25. Motorists are now paying 19 cents more than they did at the beginning of the month.
"Gasoline prices almost always rise in February," said Mark Jenkins, spokesman, AAA – The Auto Club Group. "The rate of increase slowed over the weekend, but motorists should expect more volatility at the pump for the next couple of months." «Read the rest of this article»
Dallas, TX – Living close to a major road may increase women's risk of dying from sudden cardiac death, according to new research in the American Heart Association journal Circulation.
"It's important for healthcare providers to recognize that environmental exposures may be under-appreciated risk factors for diseases such as sudden cardiac death and fatal coronary heart disease," said Jaime E. Hart, Sc.D., study lead author and an instructor in medicine at Brigham and Women's Hospital and Harvard Medical School in Boston, Massachusetts. "On a population level, living near a major roadway was as important a risk factor as smoking, diet or obesity."
«Read the rest of this article»