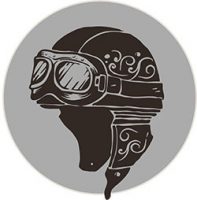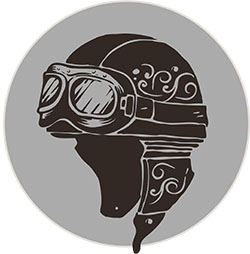 Clarksville, TN – Last year I wrote an article about Ethanol, and its effects on motorcycles and small engines. You can read it here.
I'm not an expert on much, especially motorcycles. I don't give advice, I share my experiences and opinions. I learn by riding and by riding with other brothers who know WAY more about being a biker than me.
I've made it clear that Dodging the Roadkill, is about my personal journey and the people and places I meet along the way. I learn from my friends and followers and by trying new things. I've learned so much over the course of these three years, it's unbelievable and those of you who follow my blog have enlightened me on many things.
The debate on what type of gas to use in our motorcycles continues to be a big difference of opinion. I have ALWAYS pumped premium, because that's what I was told when I bought my first bike. The idea was that "regular" wasn't good for touring bikes, and we needed to pump "premium" so that's what I do. I always pump "ethanol free" at every opportunity.
I'm superstitious and I don't change what works, so I don't pump regular, I pump the "good stuff."
Not all bikers believe that, and pump good old regular gas and tell me they see no problems.
Cool!
The American Motorcyclist Association says that ethanol is bad for our engines, and smaller engines, and will cause problems for our motorcycles over the long haul.
President Trump has announced he would direct the U.S Environmental Protection Agency to allow year round sales of E15 fuel, a blend of fuel that now has 15% ethanol by volume, waiving the Clean Air Act requirements.
According to the AMA, this action would put the owners of millions of motorcycles and ATVs at significant risk, because this fuel can cause engine and fuel system damage.
None of the estimated 22 million motorcycles and all-terrain vehicles in use in the United States is approved by the U.S. Environmental Protection Agency to use E15 or higher ethanol blends. Not only does using E15 in motorcycles and ATVs violate federal law, it may void the manufacturer's warranty.
Since I wrote that first article, I STILL haven't seen or heard any concern from the motorcycle manufacturers about the issue.
Again, according to the AMA, the rush to force more E15 fuel into the marketplace by the ethanol industry, greatly increases the chances of inadvertent misfueling by motorcyclists and ATV owners as well as owners of boats, small engines, and other machines that are not warrantied for E15 use. due to blender pumps, confusing pump labeling and the lack of any significant consumer education by the ethanol industry, or federal government.
Putting corn fuel into our gasoline supply did one thing. it benefited farmers, it did NOT benefit bikers.
Now I'm not wanting to draw a line between me and the farmers whatsoever, but what I DO want is to not be caught up in the middle of a big political debate over gas.
If doing the right thing is for manufacturers to make adjustments to their motorcycle to compensate for this fuel, then so be it. Whatever the cost will ultimately be passed down to us anyway.
I think the 10% ethanol mix has worked just fine and most bikers would agree, so if you want to encourage the President to change his mind on this issue, then contact your representatives and voice your opinion.
In the meantime, I'm hopeful that solutions will be forthcoming to help me avoid any unnecessary problems with my fuel AND my motorcycle.
I'm a member of the AMA, and it might be something that you would be interested in. The AMA fights to help protect our riding freedoms. More members mean more clout against the opponents of motorcycling. That support will help fight for your rights-on the road, trail and racetrack and in the halls of government.
To join, go here: americanmotorcyclist.com.
You can follow me on Facebook here.