Commissioner Halts Lane Closures Surrounding Holiday Period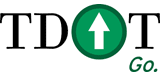 Nashville – Road construction won't slow travelers through Tennessee this July 4th holiday weekend. The Tennessee Department of Transportation will suspend all interstate construction that requires lane closures beginning at midnight on Thursday, July 2.
"We want travelers on Tennessee's roadways to get to their destinations safely and efficiently," said Commissioner Gerald Nicely. "Suspending lane closures during the holiday period is one way to ensure that travelers don't have to contend with the additional stress of construction-related lane closures as they travel across our state."
No lane closure activity will occur on interstates or state highways from midnight on Thursday, July 2 until 6:00 a.m. Monday, July 6. This will provide maximum roadway capacity for holiday travelers. Some long-term lane closures will remain in place in order to ensure safety.
Even though lane closure activity will be stopped, workers will still be on site at many projects. Drivers should obey all posted speed limits, particularly in construction zones. Slower speeds are necessary in work zones due to the temporary layout of the roadway and they will be enforced. Drivers convicted of speeding through work zones where workers are present face a fine of $250 to $500, plus court fees and possible increased insurance premiums.
"If you and your family are traveling during this holiday period, please buckle up and observe the rules of the road so you'll arrive safely at your destination," said Governor's Highway Safety Office Director Kendell Poole. "During this weekend drivers will notice an increased law enforcement presence on Tennessee's roadways in an effort to ensure that everyone has a safe and happy 4th of July holiday."
According to AAA predictions, all types of travel are expected to decrease nationwide this 4th of July holiday, with projections down 1.9% nationwide from 2008. However, AAA is forecasting an even more significant decrease of 2.6% in auto travel because of the steep price increase of gasoline in May and most of June, coupled with consumer concerns about the sluggish economy. An estimated 776,000 are expected to travel by car in Tennessee this year.
Travelers are reminded to dial 511 from any land-line or cellular phone to access valuable information about travel conditions anytime, or log on to www.TN511.com. TDOT is also on Twitter. For updated travel information follow TN511 on Twitter or follow one of regional feeds: Nashville511, Chattanooga511, Memphis511 and Knoxville511.