Topic: Twitter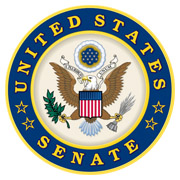 Washington, D.C. – U.S. Senator Marsha Blackburn (R-Tenn.) released the following statement after recent reports reaffirmed the theory that the novel coronavirus may have originated in a lab in Wuhan, China.
Blackburn Vindicated After Leading the Charge in April 2020 to Investigate Potential Wuhan Lab Origins:
"It is more important than ever before to ensure an independent and unbiased investigation – one that is not conducted by the Beijing-controlled World Health Organization," said Senator Blackburn.
«Read the rest of this article»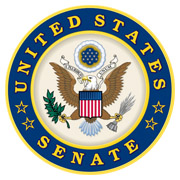 Washington, D.C. – Senate Republicans have been working diligently for months to get another bipartisan relief package passed and signed into law. Millions of Tennesseans and small businesses still need help, and I will continue to fight for another round of targeted relief. My motto? People over politics!
This week, Twitter CEO Jack Dorsey and Facebook CEO Mark Zuckerberg testified before the Senate Judiciary Committee. Moderators at Facebook and Twitter suppressed conservative voices during the 2020 elections and are now facing the consequences.
«Read the rest of this article»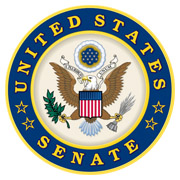 Washington, D.C. – This week, my Senate colleagues and I worked through the weekend to confirm Amy Coney Barrett. That effort came to fruition on Monday evening, when the Senate confirmed Judge Barrett to the nation's highest court. In that moment, Barrett made history as the first mother of school-aged children to rise to the Supreme Court.
Shortly after, I headed to the White House, where Justice Clarence Thomas administered the Judicial Oath, and Judge Barrett became Justice Barrett. It was truly a monumental moment in American history.
«Read the rest of this article»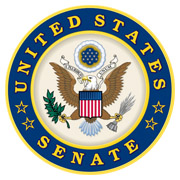 Washington, D.C. – At today's Senate Commerce Committee hearing, Senator Marsha Blackburn (R-Tenn.) pushed Big Tech CEOs Mark Zuckerberg of Facebook, Jack Dorsey of Twitter and Sundar Pichai of Google to provide more transparency to their content moderation practices.
"There is a pattern of subjective manipulation of the information that is available to people from your platforms. What has driven additional attention to this is the fact that more of a family's functional life is now being conducted online. Because of this, more people are realizing that you are picking winners and losers," said Senator Blackburn at the hearing.
«Read the rest of this article»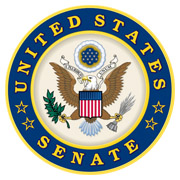 Washington, D.C. – On Thursday, October 22nd, 2200, my colleagues and I on the Judiciary Committee unanimously voted Judge Amy Coney Barrett's nomination out of Committee.
The nomination will now get a full Senate vote. Tennesseans want Judge Barrett confirmed, and I will work hard to make sure that happens!
«Read the rest of this article»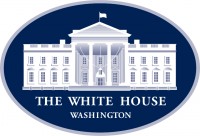 Washington, D.C. – "Anyone who cares about establishing an orderly immigration system and ending the flow of illegal drugs, violent criminals and human traffickers coming across our southern border should take heart from the undeniable fact that President Donald Trump's administration is winning the fight for border security," National Border Patrol Council President Brandon Judd writes for Fox News.
«Read the rest of this article»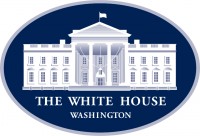 Washington, D.C. – "The brutal regimes in Venezuela, Cuba and Nicaragua pose a grave threat to our country's national security interests."
"We must continue to consistently deny funds to these regimes, which work together to oppress their people, wreak havoc in our hemisphere and oppose U.S. interests," Representative Mario Díaz-Balart (R-FL) writes in the Miami Herald.
«Read the rest of this article»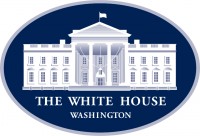 Washington, D.C. – On Thursday night, October 1st, 2020, at almost midnight, President Donald Trump tweeted that he and Melania Trump have contracted COVID-19 Coronavirus.
"Tonight, @FLOTUS and I tested positive for COVID-19. We will begin our quarantine and recovery process immediately. We will get through this TOGETHER!," tweeted President Donald Trump.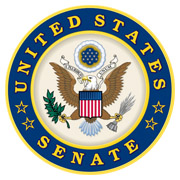 Washington, D.C. – September 11th, 2001 was a tragic day for the United States. Please join me in remembering the innocent civilians, service members, first responders and their families who have suffered every day.
May God hold them near.
Big Tech companies have stretched their liability shield past its limits, and the national discourse now suffers because of it. Today's internet is a different animal from the online world we knew in 1996.
«Read the rest of this article»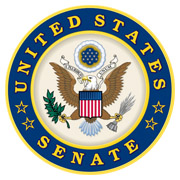 Washington, D.C. – There is no denying the influence that Big Tech has over our lives. But increasingly, companies like Google and Twitter have become comfortable with abusing Section 230 protections. Silicon Valley has crossed the line with irresponsible content moderation and outright censorship of conservative voices.
Conservatives have suffered under liberal mob rule. You may remember that in 2016, producers of the Christian film "I'm Not Ashamed" had to fight the content moderators at YouTube to keep the film's trailer running on the platform. They are not alone.
«Read the rest of this article»