Fort Campbell – More than 200 Soldiers from the 1st Squadron, 33rd Cavalry Regiment, 3rd Brigade Combat Team, will conduct a Spur Ride Tuesday and Wednesday at Fort Campbell.
A Cavalry tradition, the spur ride will include a variety of events aimed at testing the abilities of cavalry Soldiers to "earn their spurs," including weapons ranges, ruck marches and an obstacle course. «Read the rest of this article»
On Oct. 29, two nationally recognized and award-winning poets intend to share their work with the Clarksville community.
Phillis Levin, of New York, and Kate Gleason, of New Hampshire, will visit Austin Peay State University that day for a 7 p.m. poetry reading at the Morgan University Center.
Both women share a talent for the written word, but they recently forged a new connection. Levin, in her role as contest judge, selected Gleason's poetry collection, "Measuring the Dark," as the winner of the First Book Award at Zone 3 Press.
Zone 3 Press is a nonprofit literary press supported by the Center of Excellence for the Creative Arts at Austin Peay State University. «Read the rest of this article»
Fort Campbell – The Fort Campbell Retirement Services Office plans to hold a Retiree Appreciation Day Oct. 24 from 8 a.m. to 4 p.m. at the Passenger Processing Center (Building 7162, Campbell Army Airfield). Registration begins at 7 a.m.
This event is designed to provide information and updates regarding Retiree benefits and to thank Retirees for their service to the nation. Representatives from more than 20 organizations that support Retirees will be available for one-on-one assistance. Additionally, all military Retirees attending will receive a special Retiree Commendation Package upon registration. Refreshments will be provided.
Retirees with military identification cards or a post decal may enter post at any gate. Visitors to the installation with neither must obtain a one-day pass at Gate 4. Valid driver license, registration and proof
of insurance is required for all vehicles to receive a pass.
For more information call 270-798-5280/3310.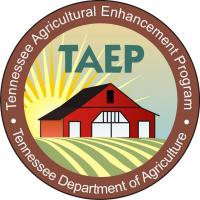 Nashville – The Tennessee Department of Agriculture today announced the allocation of more than $572,000 to help five area food banks with the cost of providing food to the needy. The funds were provided through the American Recovery and Reinvestment Act.
"Food banks can be a real a lifeline to some of our state's most vulnerable citizens," said Governor Phil Bredesen. "These Recovery Act funds will help put food on the table for Tennesseans in need."
"At a time when more and more people are turning to food banks for help, I am pleased that Second Harvest Nashville will receive these funds to help continue providing necessary services to our community," said U.S. Rep. Jim Cooper of Nashville. «Read the rest of this article»
On October 14th, the City of Clarksville received confirmation from the Tennessee Department of Agriculture that the City has been awarded $4,000 in the form of a matching grant to be used for planting trees. The other $4,000 will be provided by the City. The money comes from the Tennessee Agricultural Enhancement Program, and is administered by the Tennessee Department of Agriculture, Division of Forestry.
The grant will be used to plant forty trees within the large, circular ramp loop at the intersection of Ft. Campbell Boulevard and 101st Airborne Division Parkway. Three tree species have been selected for the project. Twenty shumard oak (Quercus shumardii), ten Kentucky coffee trees (Gymnocladus dioicus), and ten bur oak (Quercus macrocarpa) will be planted.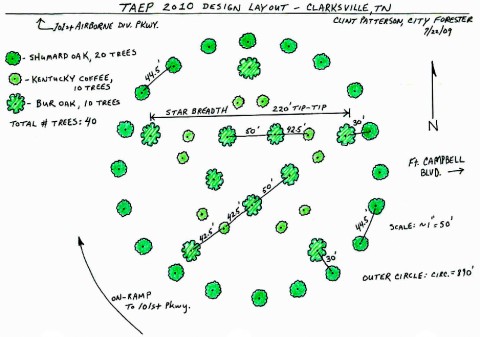 «Read the rest of this article»

The Clarksville-Montgomery County Veterans Day Parade will take place on Saturday, Nov. 7, with pre-parade ceremonies set for 9 a.m. at 1 Public Square in downtown Clarksville.
This year the parade theme is "Honoring all who served," a tribute to veterans past and present. The parade will begin at 10 a.m. at the corner of N. Eighth and College Streets, next to the Sundquist Science Building at Austin Peay State University, with the reviewing stand at Public Square in front of City Hall. The deadline for parade entries is Wednesday, Oct. 28.
«Read the rest of this article»