The exhibit Yousuf Karsh: Master of the Photographic Portrait opened at the Customs House Museum this month in the Orgain Gallery. The suite of fifteen portraits by Karsh has never before been available for public viewing. The collection, which is available for purchase, is on loan from Haynes Galleries, Franklin, Tennessee.
Yousuf Karsh was known as the master of studio lighting. He had a gift for capturing the essence of his subject. Throughout his career, Karsh used a 1940's 8 x 10 bellows Calumet camera. One of his trademark techniques was to light the subject's hands separately.
His portrait of Winston Churchill catapulted Karsh to fame when it was sold to Life magazine. This portrait is included in the museum's exhibit. Also included are Albert Einstein, Pablo Picasso, Muhammad Ali, and others. At first glance, the images staring back you appear more as charcoal renderings than photographs. Yousuf Karsh went on to win numerous awards and publish fifteen books of his work. His photographs can be found in such collections as the Art Institute of Chicago, The Metropolitan Museum of Art, and the International Museum of Photography. In 2000, Karsh was named as one of the 100 most notable people of the century by the International Who's Who.
In conjunction with the exhibit, the museum will offer programming through November and December, including two opportunities to enjoy your lunch while screening the films Picasso: Magic, Sex, Death and Masters of Photography: Andre Kertesz. The adjacent Bruner gallery hosts an interactive portrait exhibit during the run of the Karsh collection.
The exhibit will run through January 4, 2010.
About the Customs House Museum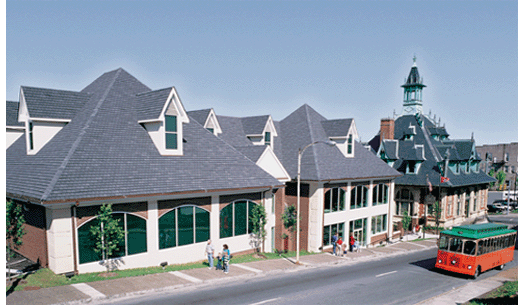 The Customs House Museum is the second largest general museum in the state of Tennessee, located at the corner of Second and Commerce Streets. Regular museum hours are 10 am to 5 pm Tuesday through Saturday, and 1 to 5 pm on Sundays. Adult admission is $5, Sr. Citizens $4, College ID $2, Ages 6 to 18 $1, and under six is free. For more information on above events, or interest in purchasing all or part of the collection, contact Terri Jordan, Community Relations Director, at 931-648-5780 or .