The Clarksville Police Department will sponsor an "Operation Turn-Around" program fund-raiser, November 21st, in front of Belk's at Governor's Square mall.
The fund-raiser will feature Eric "The Preacher" Yow's Trick Shot Madness – An Artistic Pool Show. Eric Yow is ranked 4th in the World in Artistic Pool Shooting. He is a multi-talented Clarksville resident. He is lawyer with a the Goble law firm, a Preacher, and a world class Artistic Pool Champion. He will be performing perform his impressive and, often amazing trick shot demonstrations beginning at: 11:00am, 1:00pm and 2:00 pm. There is no admission charge to watch the demonstrations. «Read the rest of this article»
Some people, carrying tureens and slow cookers, walk slowly into the APSU Morgan University Center, careful not to spill any soup. Others are a little more relaxed, rushing up the stairs to the MUC ballroom with loaves of fresh bread and packets of plastic bowls and spoons. A very select few seem distracted. They're the ones who keep glancing into battered composition notebooks or stacks of loose paper filled with poems or short stories or essays.
It's the Tuesday before Thanksgiving, and this strange parade of pilgrims can mean only one thing – Bread and Words. For the last 15 years, the University's languages and literature department has hosted the benefit reading and dinner, showcasing the school's literary talent while raising money for the local Loaves and Fishes soup kitchen.
«Read the rest of this article»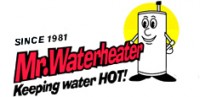 Pittsburgh, PA – The Mr. Waterheater® jingle will soon be heard in Clarksville Tennessee as Neal and Ron Morton, owners of Morton Mechanical opens the seventh Mr. Waterheater® franchise location. Ron Morton, who had been a heating and cooling factory representative for 20 years, purchased an existing Clarksville HVAC business in 1988 and renamed the company Morton Mechanical. Ron's son Neal, joined the business in 1991, and currently serves as the general manager. The company employs 30 people and many of its current employees have more than 20 years service with the company. Two thirds of its employees have more than 10 years service.
The Morton's added a plumbing division in 2002 to serve the commercial and residential new construction market. Since 2008, they have looked to expand into plumbing services, and sought a business model to transition them into the market. "Starting a plumbing business takes a lot of time and effort. By opening a Mr. Waterheater® franchise we'll be able to ramp up the business quickly because of the marketing, the television commercials, the radio advertising, and the Mr. Waterheater® mascot, we can get known in Clarksville," states Neal Morton. The franchise discovery process included a trip to Pittsburgh to meet the Sembower family and the Mr. Waterheater team. "When we came to visit Mr. Waterheater we were impressed with the family atmosphere that they have created. We have experience with other franchise or licensing opportunities and we feel that the values that we have at Morton Mechanical are right in line with the Mr. Waterheater team." «Read the rest of this article»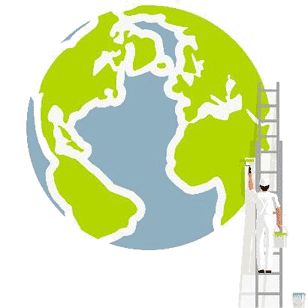 The Compass VI Conference on Green Jobs, to be held in Nashville on December 4-5, 2009, will bring together grassroots activists, labor, environmental and economic justice organizations, green businesses, government officials, concerned citizens, and youth from around Tennessee who want to rescue our economy and save the environment by creating family-supporting, career-track green jobs.
The goal of the conference is to bring together the key green jobs as pathways out of poverty players from around the state along with key partners to create a strategy plan in support of a Green Jobs Corps in Tennessee (Friday). To educate and inspire the public and our allies about the green jobs movement nationally and locally (Saturday). Lastly To encourage youth to become actively involved in the green movement (Saturday). «Read the rest of this article»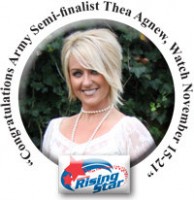 Clarksville's Thea Agnew made it into the final six contestants in Operation Rising Star. She now needs our assistance to make it into the final three. You can vote between 1:00-3:00pm and 8:30-10:30pm CST tonight at www.oprisingstar.com You can vote as many times as you want, it is an easy click vote system!
Operation Rising Star is an American Idol style singing competition which is hosted by the United States Army Family and Morale, Welfare and Recreation Command (MWR),  and Army Entertainment. The Semi-finals are being held at Fort Belvoir, Virginia, until November 21st.
Thea had this to say: «Read the rest of this article»
We've got magic to do, just for you. We've got miracle plays to play. We've got parts to perform, hearts to warm. Kings and things to take by storm. As we go along our way.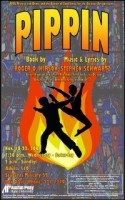 So begins the story of Pippin, a young man seeking his way in the world. This young man just happens to be the son of Emperor Charlemagne. Pippin knows with all his heart that there are great things in store for his life, but he has a hard time figuring out just what they may be. So he sets off to figure out the purpose of his life. Along the way Pippin is manipulated into a variety of situations by the mysterious Leading Player. Intrigue, plots to bring disaster! Humor, handled by a master! Romance, sex presented pastorally! Illusion, fantasy to study! Battles, barbarous and bloody!
The leading player is being played by Chris Hardin an assistant professor of voice and movement at APSU. He brings an intensity to the role worthy of Ben Vereen from the 1973 Broadway Production.
«Read the rest of this article»