TDOS marks Older Driver Safety Awareness Week

NASHVILLE – The Tennessee Department of Safety joins the American Occupational Therapy Association (AOTA), the American Association of Motor Vehicle Administrators (AAMVA), and other highway safety groups in promoting Older Driver Safety Awareness Week, December 6-12, 2009.
"Over 27 million Americans are 70 years old or older. An estimated 20 million of them are licensed drivers," said Deputy Commissioner Greta Dajani, TDOS. "In Tennessee, we want to provide all Tennesseans, including seniors, with the information and resources to maintain desired mobility and enhanced quality of life."
The U.S. Census estimates there will be 50 million Americans aged 70 and older by the year 2030. Nearly ten million Americans will be 85 and older. Increasing age brings changes in physical, mental and sensory abilities that can challenge a person's continued ability to drive safely.
A recent study by the Insurance Industry for Highway Safety (IIHS) identifies the failure to yield right-of-way to other vehicles as the contributing factor in more than half of all crashes in the 80-plus age category, compared to one-third of crashes for the 70 to 79 year old group, and about 25 percent for 35 to 54 year old. The study concludes that evaluation errors and failure to see conflicting vehicles are more likely in the oldest age group. In 2007, 22,823 Tennessee drivers 65 and older were involved in traffic crashes. In 2008, the number of older drivers in crashes decreased to 21,721.
In 2008, Tennessee was selected among seven states by the National Highway Traffic Safety Administration (NHTSA) and the Federal Transit Administration (FTA) to receive grants for senior driver improvement and alternative transportation programs. The Tennessee Coalition for the Enhancement of Safety for Senior Drivers, TDOT, and TDOS are promoting public education for seniors. The effort includes two new handbooks http://state.tn.us/safety/driverservices.shtml for seniors and their family members and/or caregivers. Tennessee's new Strategic Highway Safety Plan signed September 30, 2009, also includes a new program designed to educate senior drivers.
For more information on Senior Driver Safety: http://www.aota.org/OlderDriverWeek
About the Tennessee Department of Safety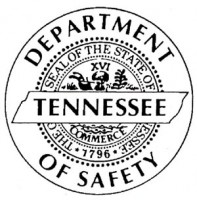 The Tennessee Department of Safety's mission is (www.TN.Gov/safety) to ensure the safety and general welfare of the public. The department encompasses the Tennessee Highway Patrol, Office of Homeland Security and Driver License Services. General areas of responsibility include law enforcement, safety education, motorist services and terrorism prevention.