Topic: U.S. Census
A Regional Statistical overview of Clarksville

Clarksville, TN – Clarksville-Montgomery County is one of 38 counties making up Middle Tennessee; it lies on the north-western edge of the region along the Cumberland River surrounded by rolling hills. Easily accessible from several major interstates and centrally located within just a day's travel from 76% of all major U.S. cities – Clarksville continues to develop as a key player in the region.
«Read the rest of this article»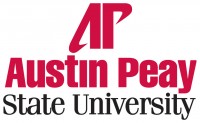 Clarksville, TN – From 2000 to 2012, Kentucky's population grew by more than 337,000 residents. However, not all Kentucky counties experienced the same rate of population growth and some counties actually experienced a population decline.
According to a recent article in the Contemporary Journal of Anthropology and Sociology, county-level predictors like median household income and the racial/ethnic composition of a county impact population change.
«Read the rest of this article»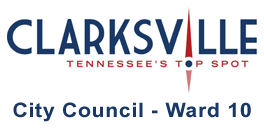 Clarksville, TN – I don't know if there is a Guinness Book record for long council meetings, but I believe we would qualify after Thursday's regular session. The meeting started at 6:55om Thursday and ended about 2:20am Friday morning.
Things started mild enough, then got feisty and progressed downhill to the point that at the end of the meeting Councilman James Lewis stormed over to Councilman David Allen as they were leaving and said he would see him outside. Police were requested to go outside to ensure the situation did not turn into a knock down and drag out affair.
So basically, it was a regular night at the Clarksville City Council. «Read the rest of this article»

Clarksville, TN – You see it on TV, hear it on the radio and read about it daily in every news source, both online and in print. It's as hot a topic as ever; economic growth as we begin to come out of a recession.
Right now, all over the country, community leaders are working strategically to make sure that their communities continue to grow. That rings especially true in Clarksville-Montgomery County.
«Read the rest of this article»
The 2010 Census Portrait of America Road Tour is part of the largest civic outreach and awareness campaign in U.S. history. From local parades and festivals to major sporting events, the Road Tour is attempting to motivate America's growing and increasingly diverse population to complete and mail back the 10-question census form.
A decorated road tour vehicle will make a stop in Clarksville, Montgomery County, Tennessee on March 25, 2010 to provide the public with an educational, engaging and interactive experience that brings the 2010 Census to life. The van will be located at the corner of Commerce Street and Second Street, in front of the Courthouse from 9am to 11am on Thursday morning.
The event will include speakers from the City of Clarksville and Montgomery County Government to help you understand the benefits a complete count can bring to our community. There will also be light entertainment to include music and dancers. And, there will be plenty of free stuff for you to take home.
We encourage everyone to stop by for the opportunity to learn about the 2010 Census.
This is a story on the New York City Police Department and actions they are undertaking. The questions asked have a wider societal impact, and thus we wanted to share it with our readers.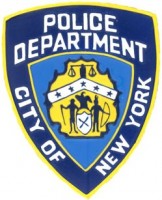 You are walking down the street. You are stopped, ordered to spread, frisked by police, your identity checked, and questioned. There was no probably cause to stop you, this is a random check. You are found carrying no weapons or drugs, your identity does not bring up any hits on wants or warrants.
So other than the indignity – visited far more often on young Black and Hispanic men than anyone else – other than the demeaning nature of the encounter, it's over, right?
WRONG. All of your biographical information will now be stored indefinitely by the New York City police in a data base according to Police Commissioner Ray Kelly.
"used primarily by department investigators during the course of a criminal investigation"
If you are not shocked by this, why not? Whether or not you are, you should read Bob Herbert's New York Times column yesterday, Watching Certain People, which will be the basis of this posting. «Read the rest of this article»
TDOS marks Older Driver Safety Awareness Week

NASHVILLE – The Tennessee Department of Safety joins the American Occupational Therapy Association (AOTA), the American Association of Motor Vehicle Administrators (AAMVA), and other highway safety groups in promoting Older Driver Safety Awareness Week, December 6-12, 2009.
"Over 27 million Americans are 70 years old or older. An estimated 20 million of them are licensed drivers," said Deputy Commissioner Greta Dajani, TDOS. "In Tennessee, we want to provide all Tennesseans, including seniors, with the information and resources to maintain desired mobility and enhanced quality of life."
The U.S. Census estimates there will be 50 million Americans aged 70 and older by the year 2030. Nearly ten million Americans will be 85 and older. Increasing age brings changes in physical, mental and sensory abilities that can challenge a person's continued ability to drive safely. «Read the rest of this article»