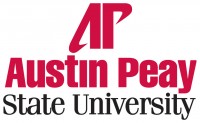 Clarksville, TN – From 2000 to 2012, Kentucky's population grew by more than 337,000 residents. However, not all Kentucky counties experienced the same rate of population growth and some counties actually experienced a population decline.
According to a recent article in the Contemporary Journal of Anthropology and Sociology, county-level predictors like median household income and the racial/ethnic composition of a county impact population change.
The article, "Using Function-Based Spatiality Theory to Examine County Level Predictors of Kentucky's Population Change (2000 to 2012)," uses census data to argue its theory that all communities fulfill a certain purpose and that purpose ends up attracting or deterring different demographics.
"Function-Based Spatiality theory says that places have specific functions within their regional, statewide, national and international spheres, and those functions are going to define who is drawn to or repelled from those regions," Dr. David Rands, Austin Peay State University assistant professor of history and co-author of the article, said.
Earlier this year, Rands joined Dr. Trevor Brooks, APSU assistant professor of sociology, and APSU undergraduate sociology student Randi Ingram in applying the theory to the counties in Kentucky. Rands co-authored the article with Brooks and Ingram. They found that populations are decreasing in the Kentucky communities that attract African-American residents.
"This result interested me," Brooks said. "African-Americans have historically been an exploited group, and because of that, certain industries may have avoided communities with high African-American populations."
"They are an exploited group, but that transfers over to the space that they inhabit as well," Rands added. "That space becomes a marginalized space that nobody wants to live in."
The APSU researchers examined the census data for all 120 counties in the commonwealth, and they discovered that the change in populations had more to do with why people were moving to a certain location and less about how many children were born during the specified years.
"We found that, in the statistical model, there were several variables that were important predictors for population change," Brooks said. "The higher rate of change in Hispanics tended to predict population changes as well."
In addition to ethnicity, socio-economic status was an important variable, and the researchers examined the effects of each area's median income on migration.
Just as agriculture and some unskilled manufacturing functions seem to attract Hispanic populations, communities with higher median incomes attract businesses and housing options that in turn attract more affluent populations.
The study supported their theory that an area's function either attracts or repels specific kinds of immigrants. The APSU professors hope to expand their research to include other states.
For more information on their findings, contact Brooks at or Rands at .