Fort Campbell Federal Credit Union has just announced that it will be giving $1 million back to its members in patronage dividends this year.
"We have given over $6 million back to members of the credit union over the past 5 years alone and we're so proud to be able to continue this tradition", says Stewart Ramsey, President and CEO of Fort Campbell Federal Credit Union.
The over 36,600 members of the credit union can look for the patronage dividend to be deposited into their share savings account the week of December 7th, 2009. The amount that each member will receive is calculated based on the length of membership and number of services used including checking, loans, and use of online banking.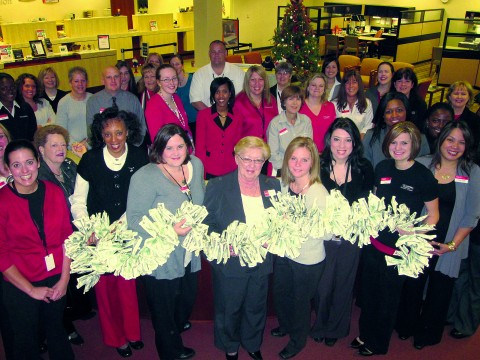 "Credit unions are unique in the financial services industry in that they are cooperatives and therefore members directly benefit when the credit union has a successful year. Without stockholders to pay, Fort Campbell Federal Credit Union is able to return those savings to members." Ramsey explains.
Fort Campbell Federal has also invested in the communities it serves by opening two new branches this year at 2193 Madison Street and 500 Heritage Pointe Drive off of Tiny Town Road. Construction of a third branch near Fort Campbell on Dover Crossing is underway and will be completed by fall of 2010, bringing the total to ten branches in the five counties that the credit union serves.
"We are committed to investing in our community and giving back to our members because the credit union was started here in 1954 and our members and employees call this home." Ramsey points out.
Membership at the credit union is open to everyone who lives, works, or goes to school in the counties of Montgomery and Stewart in Tennessee and Christian, Trigg, and Todd in Kentucky. To learn more about the patronage dividend or membership at Fort Campbell Federal Credit Union visit www.fortcampbellfederal.org.